A report by T.J. Quinn, Pedro Gomez and Mike Fish for ESPN's "Outside The Lines" published on Tuesday indicates that MLB will seek to suspend approximately 20 players, including Rodriguez and Braun, for their part in the sport's latest performance-enhancing drugs scandal.
CLICK HERE to read full ESPN report.

Prominent MLB players were first connected to the anti-aging clinic, Biogenesis of America, in January when the Miami New Times obtained records purportedly detailing the use of performance-enhancing drugs by several prominent MLB players, including Rodriguez, Melky Cabrera and Bartolo Colon. According to the damning Miami New Times report, Biogenesis sold PEDs -- including human growth hormone and anabolic steroids -- to several baseball stars.
Shortly after the report made headlines, MLB released a statement that revealed an active investigation was underway. MLB later filed a lawsuit against the anti-aging clinic and its operator, Anthony Bosch, in March. The lawsuit accused Bosch and Biogenesis of "scheming to provide banned performance-enhancing drugs to players in violation of their contracts," according to The Associated Press.
Braun was not named in the initial Miami New Times report but was linked to Biogenesis in a subsequent report by Yahoo! Sports. Braun later claimed had used Bosch merely as a consultant during his successful appeal of a positive drug test during the 2011 season.
"During the course of preparing for my successful appeal last year, my attorneys, who were previously familiar with Tony Bosch, used him as a consultant," Braun said, via MLB.com. "More specifically, he answered questions about T/E [testosterone to epitestosterone] ratio and possibilities of tampering with samples."
Bosch would later corroborate Braun's account during in an interview with ESPN.
"I just answered a few questions from his legal team, not from Braun or any other ballplayer," Bosch told Pedro Gomez of ESPN, via MLB.com.
Two unnamed sources told ESPN's "Outside The Lines" that Bosch reached an agreement to cooperate with MLB and confirm the information contained in those purchased records, paving the way for Commissioner Bud Selig to potentially seek 100-game suspensions for players involved.
One source familiar with the case said the commissioner's office might seek 100-game suspensions for Rodriguez, Braun and other players, the penalty for a second doping offense. The argument, the source said, is that the players' connection to Bosch constitutes one offense, and previous statements to MLB officials denying any such connection or the use of PEDs constitute another. Bosch and his attorneys did not return several calls. MLB officials refused to comment when reached Tuesday.
WATCH: T.J. Quinn Discusses Report, MLB Investigation On 'SportsCenter'
Before You Go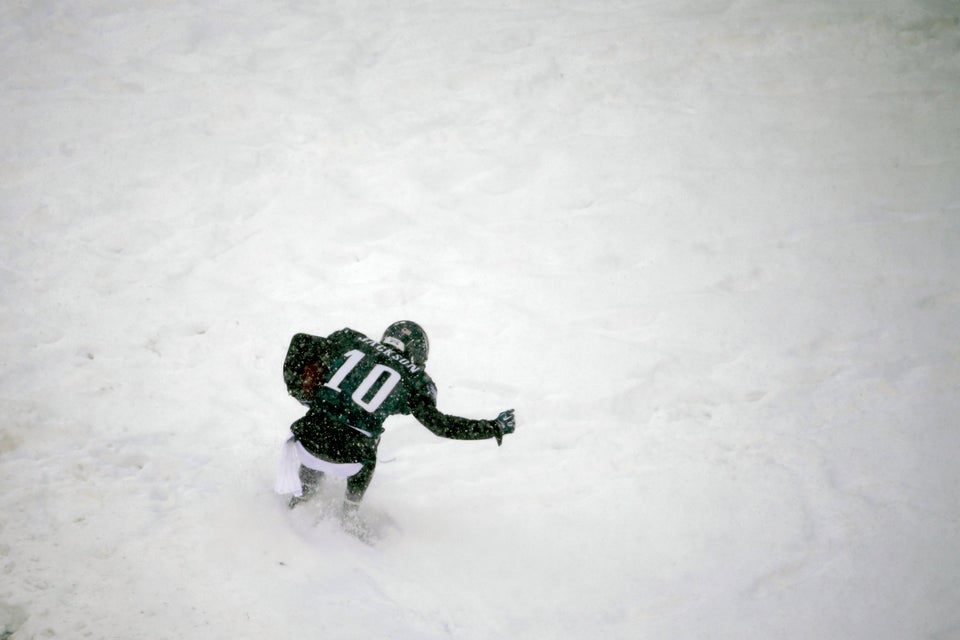 Best 2013 Sports Photos
Popular in the Community