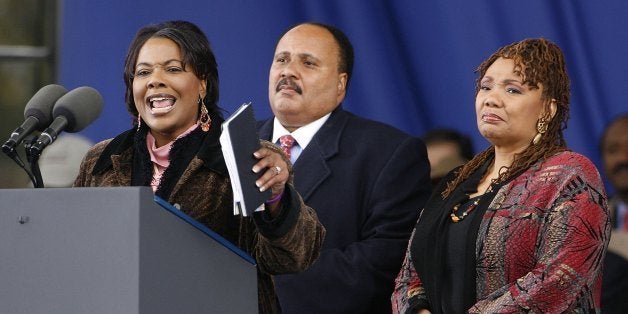 ATLANTA, Jan 23 (Reuters) - One of two lawsuits involving the children of the late civil rights leader Martin Luther King Jr. has been dropped, possibly signaling a thaw in their tense relations as they continue to fight over the sale of his Bible and Nobel Peace Prize.
Bernice King said in a statement late Thursday that her father's estate had voluntarily dropped its August 2013 lawsuit against the non-profit Martin Luther King Jr. Center for Nonviolent Social Change in Atlanta, which she heads.
King's sons, Dexter King and Martin Luther King III, acting as majority board members of their father's estate, had sought to revoke the center's right to use King's name and image unless Bernice King was removed as CEO.
According to the suit, the center had failed to protect documents and other artifacts from fire, water, mildew and theft.
Bernice King said the estate's decision to drop the suit vindicated the King Center's position on its licensing rights and offered a promising sign that the feud pitting the children against one another was on the road toward reconciliation.
"The dismissal is an important first step in rebuilding a long-lasting relationship between the two corporations," she said, referring to the estate and the King Center.
Dexter King said in a statement that pulling the lawsuit was a show of good faith as the siblings were set to enter talks aimed at resolving their differences outside a courtroom.
"None of us want to see the legacy of my parents, or our dysfunction, out on public display," he said.
Still pending is the suit between the estate and Bernice King over possession of the Bible that their father carried during the civil rights movement and his 1964 Nobel Prize.
In a 2-1 vote of the estate's board last year, King's sons voted to sell the items, while Bernice King opposed the sale, calling the items "sacred."
The estate sued her, seeking return of the items, which are now being held by a court until the suit is resolved.
An Atlanta judge earlier this month heard arguments from each side in the case, which is scheduled to go to trial next month unless it is settled or dismissed.
Martin Luther King Jr. had no will when he was assassinated in 1968. According to court documents, his estate was inherited by his widow, Coretta Scott King, who died in 2006, and his four children, one of whom also has since died. (Editing by Colleen Jenkins and Susan Heavey)
Before You Go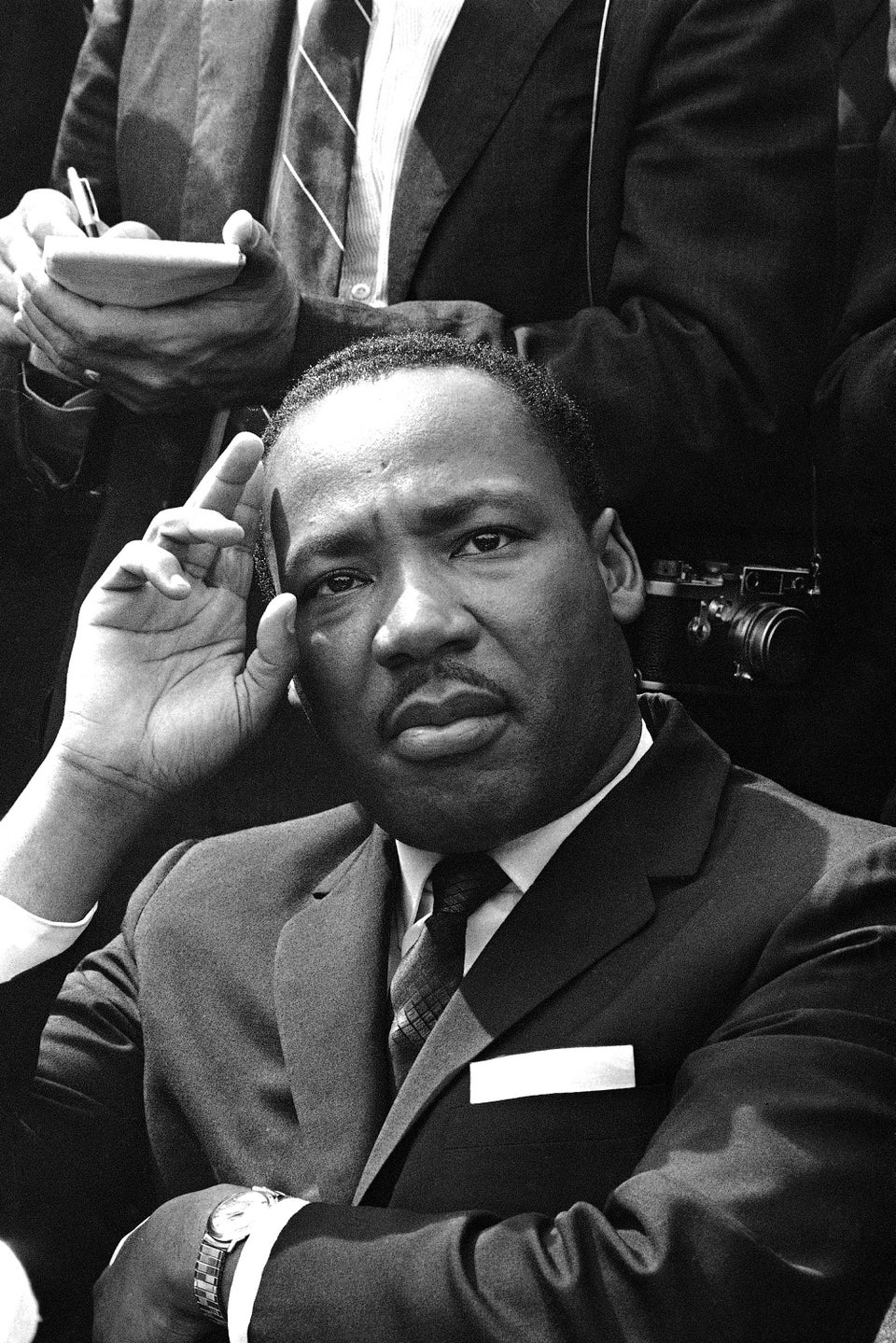 10 Little Known MLK Facts
Popular in the Community