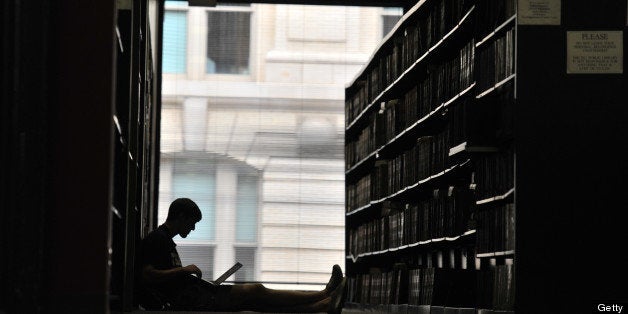 Although the entire D.C. Public Library's branch system has been renovated and rebuilt over the past decade, modernization of the downtown Martin Luther King Jr. Memorial Library has been slow coming. Before Chief Librarian Ginnie Cooper, who announced her retirement in May, departs, the MLK Library will receive a long-anticipated jolt of renewal.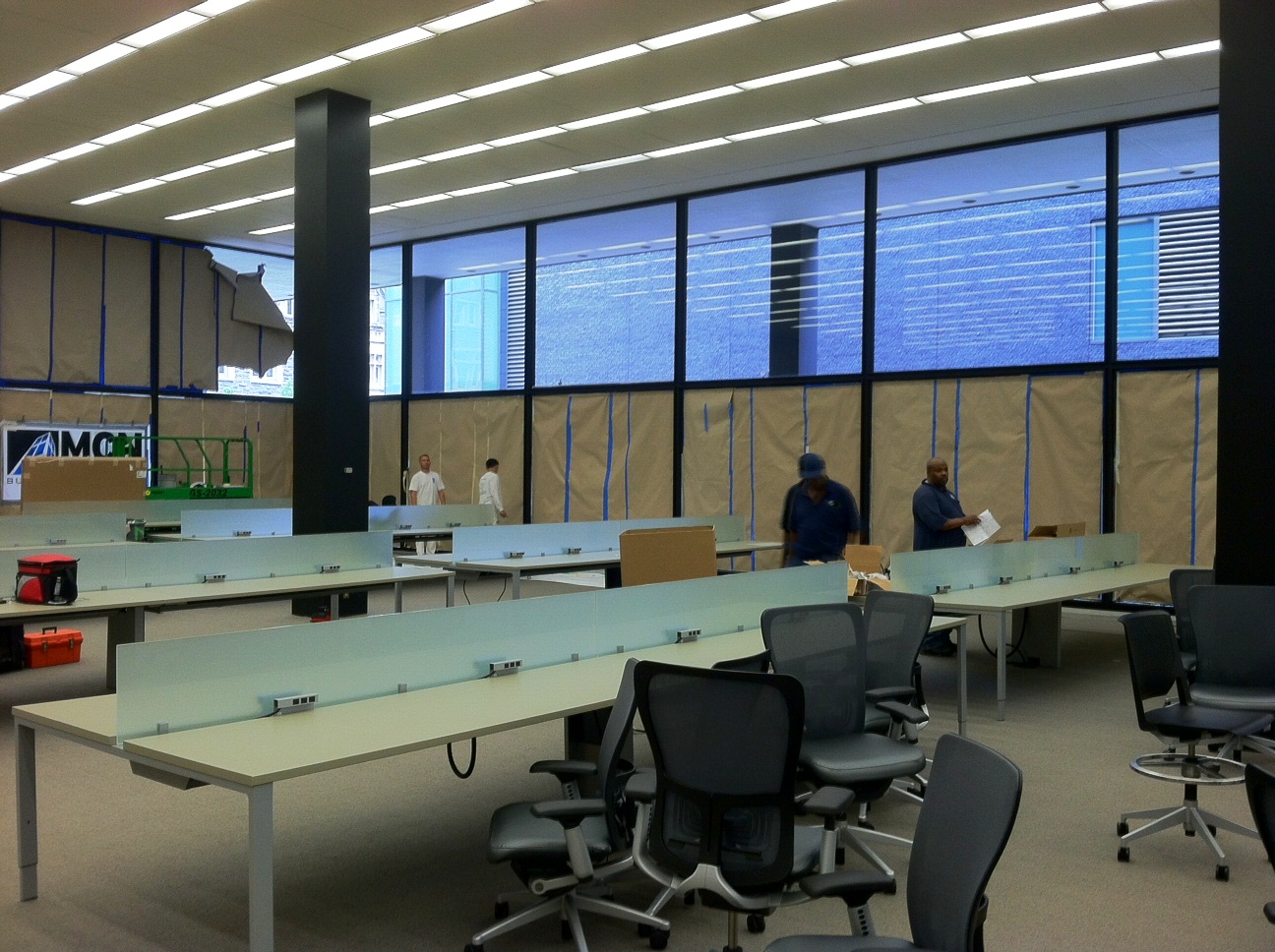 MLK Library's Digital Commons will open July 17th on the first floor. Photos by the author.
Next week, on July 17, Mayor Vincent Gray plans to attend the unveiling of the Digital Commons in the former first floor space of the E-BIC Center. The area will offer more than 80 public computers, a 3-D printer, eReading devices, an Espresso book machine, smartboards, and a "self-publishing book machine."
Last month a Pew Research Center study revealed 64 percent of 16- to 29-year-olds want enhanced and "more comfortable spaces" in libraries. The Digital Commons area is expected to fill that need as a work site for social entrepreneurs, tech start ups and small business owners.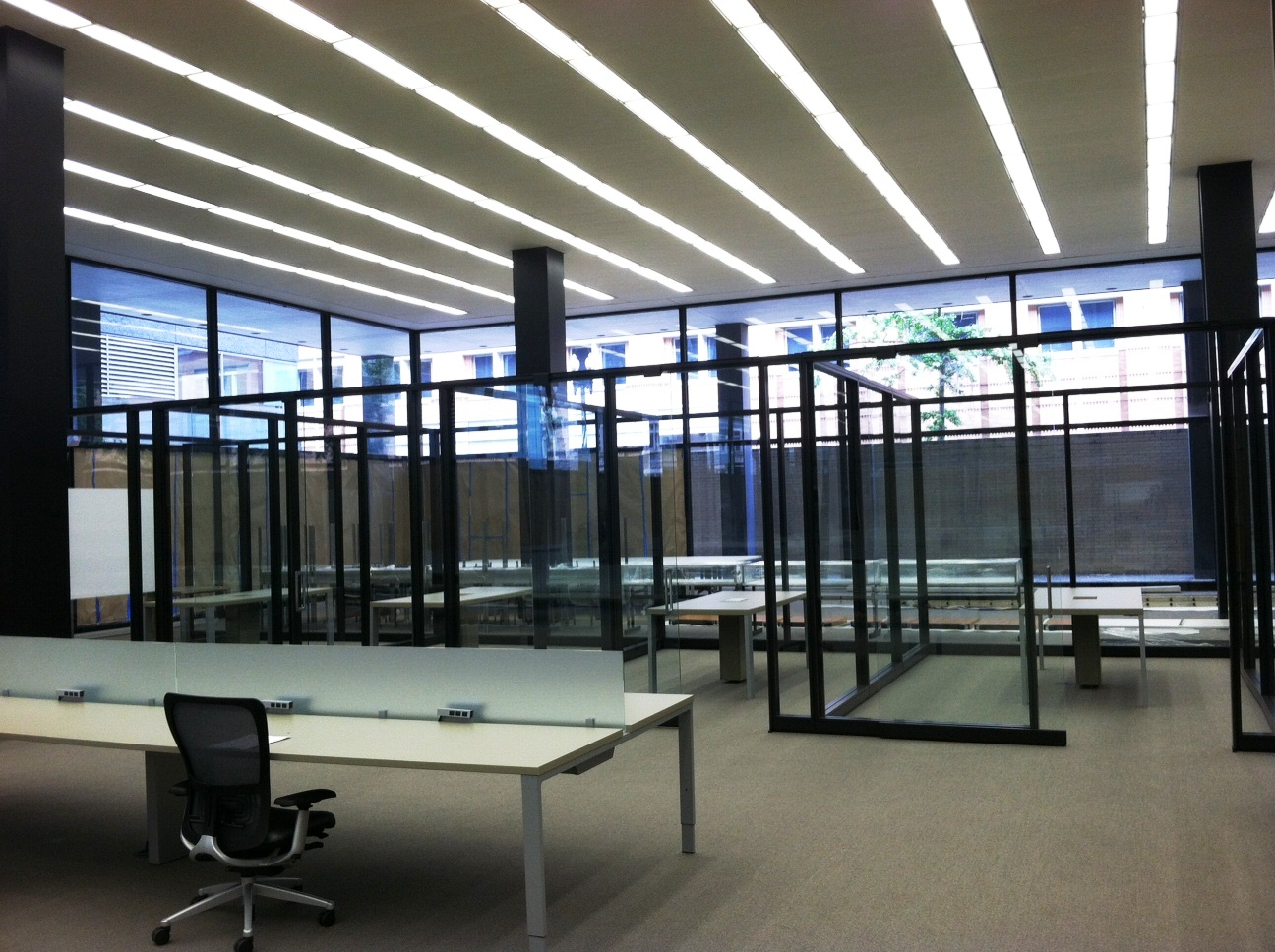 Cubicles will allow for individual and group study.
MLK Library has embraced new technologies in recent years. On the third floor, computer classes are taught year-round by certified professionals and attended by students, seniors, immigrants, working professionals, and fellow instructors. In the Washingtoniana Room, the primary public location for researching local and city history, researchers have been recently aided by the addition of more than a half-dozen digital microfilm readers.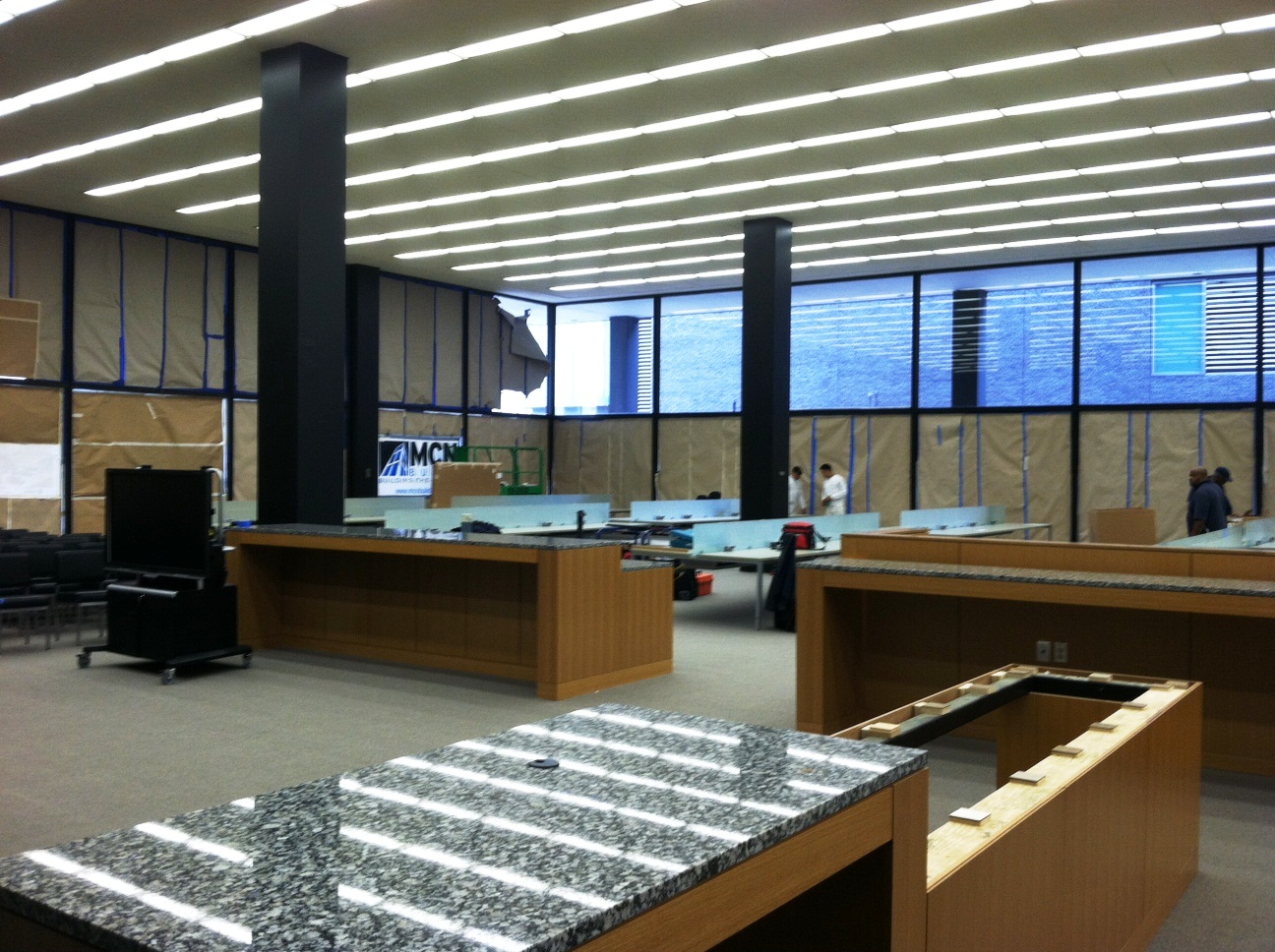 The consistent retro style and form finishing of MLK Library is maintained.
Although renovation of the library's auditorium level is long overdue and the building's daily influx of homeless necessitate its own library police force Cooper's positive impact on the physical plant of MLK Library is noticeable. Elevators now work, the bathrooms are modernized and teens have a dedicated space on the 2nd floor right around the corner from a renovated children's room.
Speculation on the development of the Mies van der Rohe building will continue for the coming year. Across G Street, on the lot of the demolished YWCA, a 9-story "Trophy" building with 100,000 sq. feet of office space and 6,500 square feet of ground-level retail will arrive in the fall of 2014.
Book sales return to MLK Library
Since Books Plus, a kiosk in the Great Hall, closed nearly two years ago no book has been sold at MLK Library. With an ongoing effort to purge the central library's collections a book sale is the best way to build community and raise funds. Revenues from Montgomery County Library's three book stores, run by volunteers and members of the system's Friends organization, have generated around $1 million annually.
Taking a cue from the city's neighborhood branches, which regularly and irregularly hold sales, the MLK Library resumed sales of used books today from 11 a.m. to 2 p.m. underneath the outdoor arcade. Sales will continue every Wednesday while the Books & Bites program is active which brings food trucks to park on G Street between 9th & 10th Streets NW. Hard covers are $2, soft cover $1.
Support HuffPost
The Stakes Have Never Been Higher
Related
Popular in the Community