Seneca Scott, a cousin of Scott King and former mayoral candidate for Oakland, California, took to several outlets to malign the work, which was officially unveiled in Boston on Friday.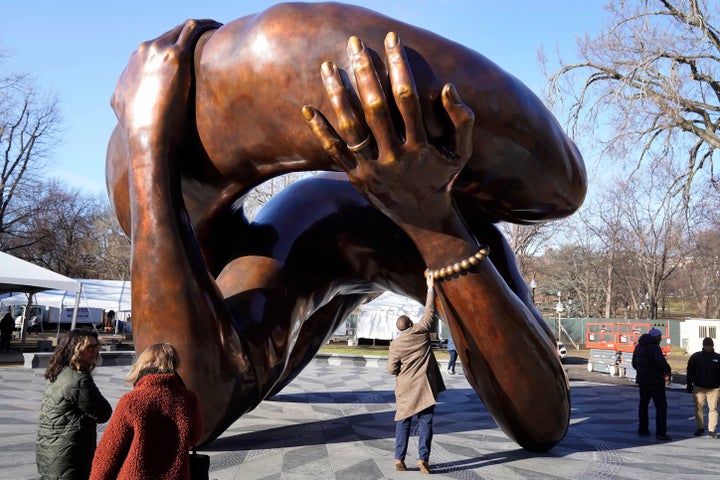 Scott told CNN the sculpture was insulting to his family.
"The Embrace," by artist Hank Willis Thomas, was inspired by a famous photo showing King and Scott King embracing after he learns he won the Nobel Peace Prize in 1964. The sculpture focuses on the spouses' intertwined arms without their heads, prompting some skewed perspectives.
Scott conceded that when taken in from all angles it looks like two people hugging each other. But when viewed in a particular way, he said, "it's a stump that looked like a penis. That's a joke."
Scott gave a slightly different description in compactmag.com, writing that it looks "like a pair of hands hugging a beefy penis."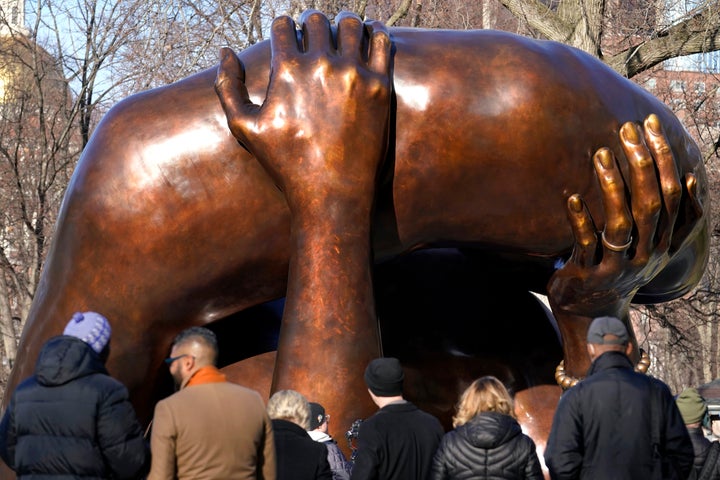 He also had harsh criticism in the New York Post, saying the work was "doubly insulting to the Black community."
"The mainstream media … was reporting on it like it was all beautiful, 'cause they were told they had to say that," Scott told the tabloid. "But then when it came out, a little boy pointed out — 'That's a penis!' and everyone was like, 'Yo, that's a big old dong, man.'"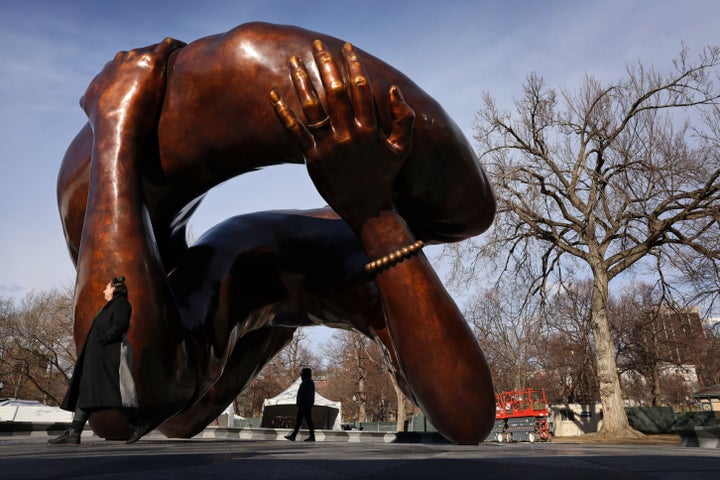 "If you had showed that ... to anyone in the 'hood, they'd have been like, 'No, absolutely not,'" he added.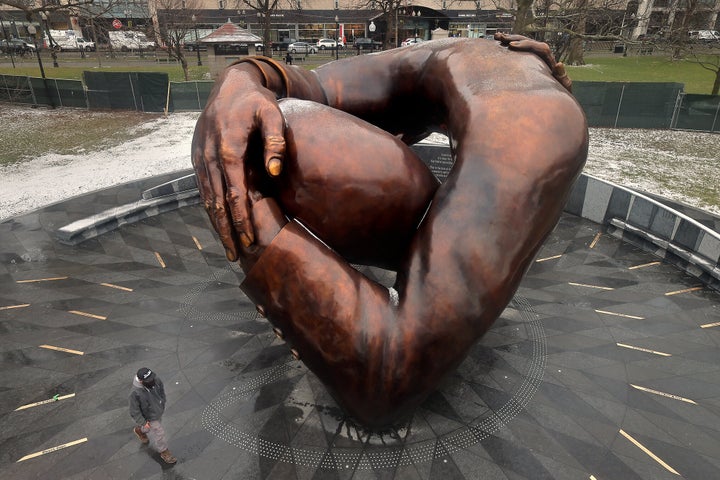 The sculpture has indeed received online mockery. But Martin Luther King III told CNN that he liked it for its depiction of unity.
"I think that's a huge representation of bringing people together," King said. "I think the artist did a great job. I'm satisfied. Yeah, it didn't have my mom and dad's images, but it represents something that brings people together."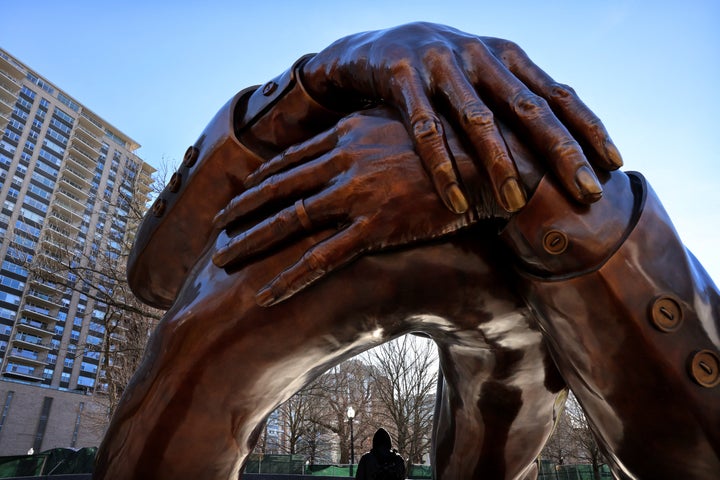 The artist explained the creation on his website.
"When we recognize that all storytelling is an abstraction, all representation is an abstraction, hopefully it allows us to be open to more dynamic and complex forms of representation that don't stick us to narrative that oversimplifies a person or their legacy," Thomas wrote.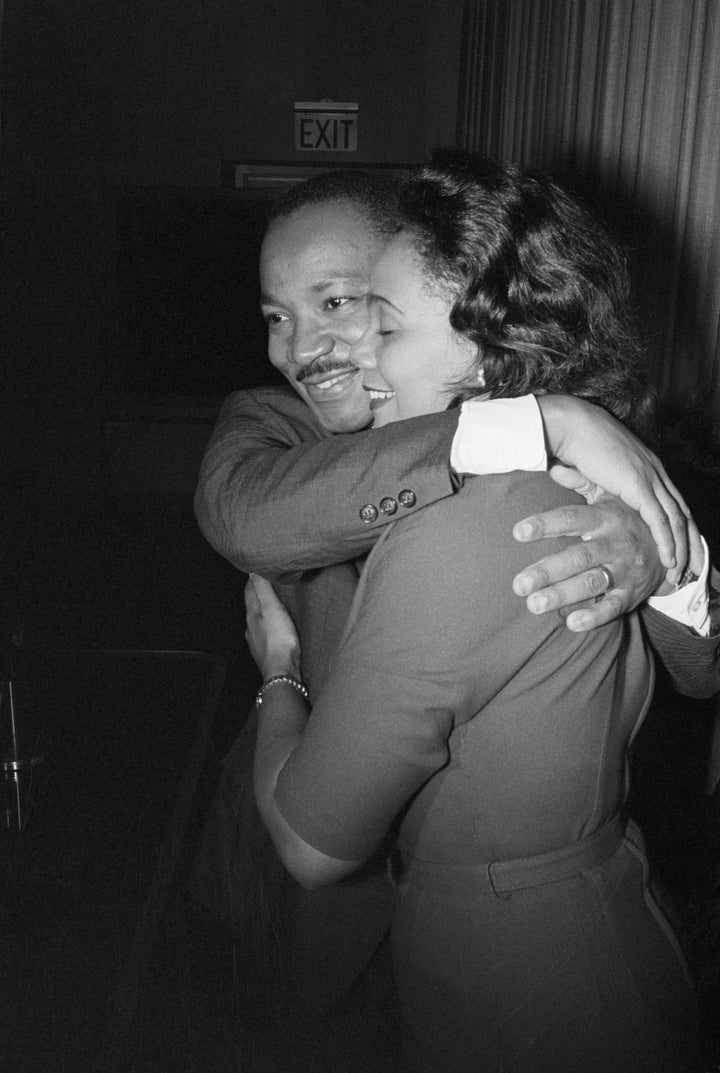 Popular in the Community