In a rare move, CNN and MSNBC both aired Martin Luther King's historic "I Have A Dream" speech in its entirety on Wednesday.
The 17-minute speech is not often seen on television, and both networks ran it following the celebration of the 50th anniversary of the March on Washington.
The footage is not in the public domain yet. It is currently under the control of King's estate, which charges to reproduce King's work and use his image, according to the Washington Post.
MSNBC's Tamron Hall was powerfully moved by the airing of the speech.
"I'm fighting back the tears," she said. "I think that's the first time in my life—I'm 43—that I saw the entire speech."
News networks have been covering the 50th anniversary of the March on Washington extensively this week. NBC News aired King's interview on "Meet the Press," which originally aired three days before his historic speech, on Sunday. MSNBC hosts covered the march live from D.C. on Saturday.
Note: an earlier version of this post talked about the possibility that the networks had to pay "thousands" of dollars to air the speech. That number was based off of an unconfirmed report in the Washington Post, and we have removed the language in our post as we cannot confirm the figure to be accurate. We regret the error.
Related
Before You Go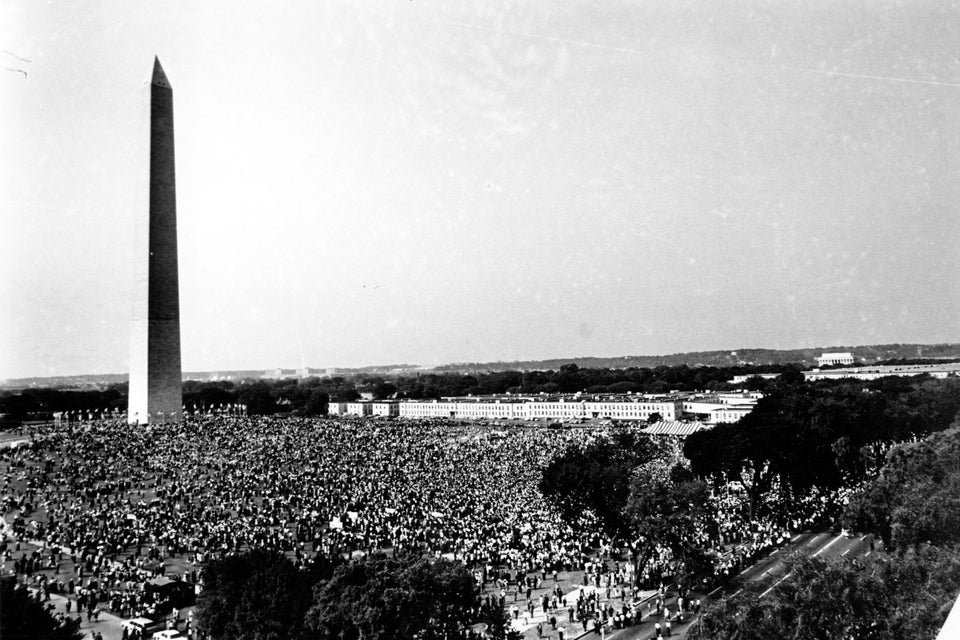 March On Washington, 1963
Popular in the Community