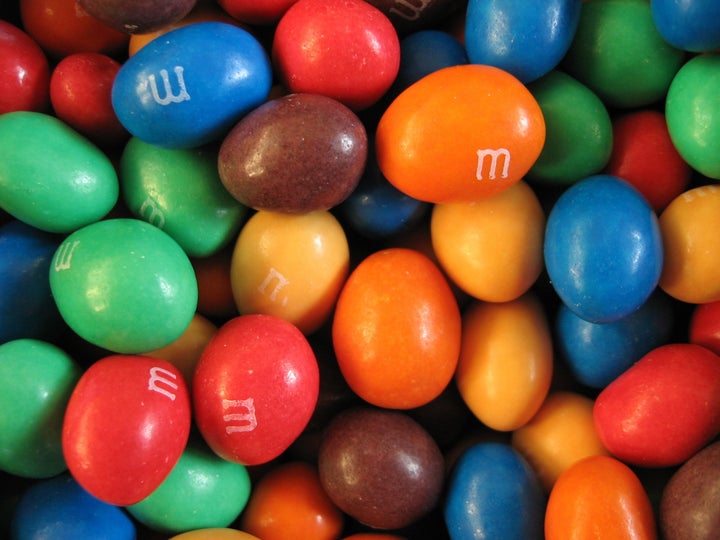 If you know a child with ADHD, you know hyperactivity can make it difficult for parents trying to raise happy, healthy children. And you know that the day after Halloween is one of the most disruptive days of the year!
But did you know that many food and candy companies use unnecessary ingredients that can trigger hyperactivity, adding additional stress to families already coping with ADHD?
Petroleum-based artificial food dyes are found in everything from cereal, yogurt, and granola bars to candy, chips, and even children's medicines! Numerous scientific studies have demonstrated that dyes can cause hyperactivity in sensitive children. In fact, the U.S. Food and Drug Administration acknowledges that. But the FDA has refused to ban dyes or even require a warning notice on labels, as the European Union does for most dyes.
Ahead of October 31 this year, the Center for Science in the Public Interest is working with the Shutters family from Jamestown, N.Y. to publicize renewed attention to the link between artificial dyes and hyperactivity in kids, get the word out to families affected by ADHD, and encourage companies to stop coloring foods with these harmful dyes.
Renee Shutters is a member of the Feingold Association, a group that promotes the use of an elimination diet to treat hyperactivity and other symptoms in children, focusing especially on the removal of artificial food dyes from the diet. Her son Trenton, age 9, used to exhibit hyperactive behavior and had difficulty focusing at school and cooperating at hockey practice. After two days on the Feingold diet Trenton's behavior improved dramatically, according to Ms. Shutters.
"Before he started the Feingold diet, Trenton was easily distracted at school and hockey practice. He was angry and disruptive and had trouble sitting through dinner or falling asleep at night," said Shutters. "We decided to remove artificial dyes from his diet, and after two days of eating that way, his attitude and behavior improved greatly. Now, he brings light into the classroom and makes everybody laugh. Trenton excels in academics and sports, and he couldn't have done it without this diet."
Thousands of families have discovered that getting dyes out of their kids' diets improves the way the kids feel and behave. Their experiences are backed up by scientific research. A 2004 meta-analysis affirmed that artificial dyes increase hyperactivity. The United Kingdom's Food Standards Agency has urged food companies remove dyes from their products based on two studies that it commissioned (on top of all the earlier evidence) that found that mixtures of dyes adversely affect the behavior of ordinary kids (not only kids thought to be sensitive). The European Union then required foods that contain any of the dyes used in those two British studies to bear a warning label. Those dyes include Red 40, Yellow 5, and Yellow 6 -- the three most widely-used dyes in the United States and Canada. Partly as a result of that action, very few foods in Europe contain the dyes and bear the warning notice.
Mars is one of many companies that use natural colorings in products they market in Europe but artificial dyes to color the same products in the United States. M&M's candies contain mostly natural dyes in Europe, but feature Red 40, Yellow 5 and 6, and Blue 1 and 2 in the United States version.
And parents, please think twice before sending the neighborhood kids home with candy colored with artificial food dyes this Halloween. While most candies are junk, treats colored with artificial dyes can impact children in a much more serious way than naturally-colored treats. Passing out M&M's (and other foods with dyes) may result in temper tantrums in your neighbors' homes and meltdowns the next day at school.
Related