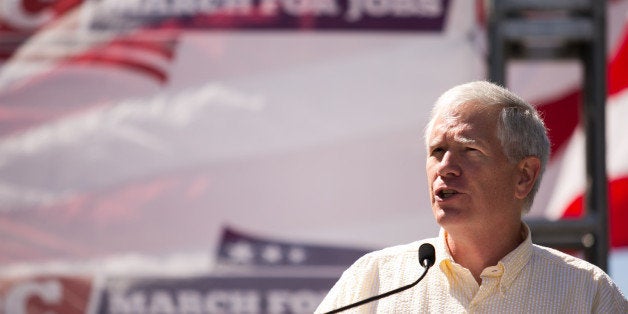 Rep. Mo Brooks (R-Ala.) stood by his recent remarks that white people are the ones who are truly suffering in America, arguing Tuesday that it's currently legal to discriminate against Caucasians.
"This is a part of the war on whites that's being launched by the Democratic Party. And the way in which they're launching this war is by claiming that whites hate everybody else," he said. "It's part of the strategy that Barack Obama implemented in 2008, continued in 2012, where he divides us all on race, on sex, greed, envy, class warfare, all those kinds of things. Well that's not true."
Despite receiving a significant amount of blowback Monday afternoon, Brooks stood by his comments Tuesday in an interview with USA Today.
"It is repugnant for Democrats time after time after time to resort to cries of racism to divide Americans and drive up voter turn out," Brooks said. "That is exactly what they are doing in order to drive up their vote and they are doing it when there is no racial discrimination involved."
"[I]f you look at current federal law, there is only one skin color that you can lawfully discriminate against. That's Caucasians -- whites," he added.
For the record, it is not legal to discriminate against anyone, including white people, on the basis of race.
Rep. John Dingell (D-Mich.) lashed out at Brooks Monday over his remarks, calling it "one of the most asinine statements I've ever heard, and I've been around a bit." Even Ingraham, the conservative radio host, was skeptical of Brooks' characterization during the interview, calling his comments "a little out there."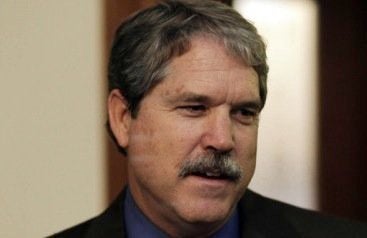 Racist Remarks Made By Politicians