WASHINGTON -- Hillary Clinton isn't president yet. She hasn't even won the Democratic nomination. But a Republican congressman is already getting ready for the opportunity to impeach her -- on the first day of her hypothetical presidency.
Rep. Mo Brooks (R-Ala.) recently spoke with talk radio host Matt Murphy and said the real issue with Clinton's use of a private email server as secretary of state is "how many lives she put at risk by violating all rules of law that are designed to protect America's top-secret and classified information from falling into the hands of our geopolitical foes who then might use that information to result in the deaths of Americans."
Brooks added Republicans are going to make sure this issue follows Clinton into office, should she be elected president in 2016.
"And in my judgement, with respect to Hillary Clinton, she will be a unique president if she is elected by the public next November, because the day she's sworn in is the day that she's subject to impeachment because she has committed high crimes and misdemeanors," he said.
On Monday evening, Brooks told MSNBC that he believes Clinton has already committed what would be an impeachable offense if she became president, citing her handling of the documents on her private server.
Clinton is scheduled to testify Thursday before the House Select Committee on Benghazi. The committee has taken a beating in recent days after a couple of self-inflicted wounds from its own members questioning the nonpartisan nature of the panel.
House Majority Leader Kevin McCarthy (R-Calif.) applauded the taxpayer-funded committee for helping damage Clinton's presidential prospects -- and then spent the following week trying to backtrack. Rep. Richard Hanna (R-N.Y.) said "a big part" of the Benghazi investigation was designed to go after Clinton rather than get to the bottom of the attacks. And a former Republican staffer on the committee also said his bosses were singularly focused on going after the former secretary of state.
This piece was updated with Brooks' comments on MSNBC.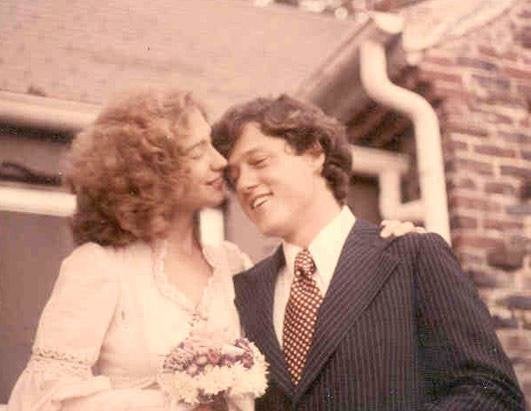 Hillary And Bill Through The Years
Popular in the Community