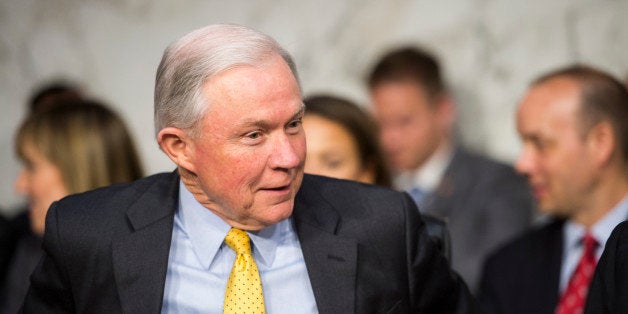 WASHINGTON -- Yazmin Contreras, a 26-year-old Alabamian born to Mexican immigrant parents, was recently waiting for a flight at the Atlanta airport. To pass the time, she struck up a conversation with another traveler, a woman from California.
Her new acquaintance mentioned that she was off to Alabama to visit friends. Contreras replied, "Oh, I'm actually from there!"
That's when things went downhill.
"She just gave me this look of, 'Oh, wow, you're from there, and you haven't moved away yet," recalled Contreras, who works with the Alabama Coalition for Immigrant Justice in Birmingham.
Contreras is well aware of the way outsiders think her state treats immigrants and minorities.
Alabamians have consistently re-elected Sen. Jeff Sessions (R), who prides himself on helping to defeat immigration reform efforts, and argues that granting legal status to undocumented immigrants or allowing in more workers would hurt Americans struggling to find jobs. Sessions is known for accusing President Barack Obama of supporting "amnesty."
For Latinos, pro-immigration reform activists and Democrats in the state, the barrage of bad news about Alabama isn't just frustrating, it's deceptive.

"It's really sad, because I feel like it's not representative of all of Alabama," Contreras said. "A lot of people think that Alabama is so bad and so anti-immigrant, but not everybody feels that way. It's just those louder voices that come out in the media."
She added that the rhetoric from Sessions and Brooks is especially hurtful because it harkens to darker days in her state.
"Especially given the history with Alabama, the civil rights movement, you would think that Alabama would have moved way beyond that ugly history that we have and would have embraced the Latino community," Contreras said. "I think it's really sad that we're going back to that place."

Benard Simelton, the president of the state NAACP, sees the historical similarity as the basis for a coalition between black and immigrant Alabamians. The Latino community is "facing some of the same challenges that we faced in the '60s and '70s," he said.

Simelton described Brooks' statements on immigrants as "ridiculous and really appalling," and said the "war on whites" comment shows that the congressman is "out of touch with reality."
"I think the American people, and in particular the folks here in northern Alabama, need to understand who they are sending to Congress," Simelton added.
But changing the national image of their state by electing different legislators is not much of an option for these Alabamians. Aside from their position on immigration, Sessions and Brooks share something else: the lack of a credible challenger.
Both almost certainly will be re-elected. Sessions was unopposed in the Republican primary, and there is no Democrat running against him in the general election. This makes for a first in Alabama history: Never before has a Republican run for certain victory.
Brooks doesn't have a Democrat to worry about either. Come Nov. 4, he'll face an independent political neophyte with what AL.com calls a "modest campaign."
Simelton of the NAACP believes that this kind of political certainty is why politicians like Brooks and Sessions can get away with harsh rhetoric: "When you don't have any threat of being defeated, you can talk," he said.
Sessions does not seem concerned about how his statements on immigration play back home for those who support immigration reform. When asked by HuffPost whether pro-immigrant reform activists in his state could change his mind, Sessions said he didn't see much successful pro-immigrant mobilization "anywhere" in Alabama or the broader U.S. In his view, the fight against reform is a fight for all Americans -- he believes that jobs across the nation are at risk.
"In general, I think the people have supported my forthright efforts to tell the truth about the legislation," Sessions said.
Sessions' spokesman Stephen Miller said in an email that the senator opposes legislation that could drive down wages and reduce employment.
"Senator Sessions believes an immigration policy should grow our middle class, not hollow it out," Miller said.

Nancy Worley, the chairwoman of the state Democratic Party, said Alabama Democrats have not focused on challenging the polarizing Republicans because, "with limited resources, I think the best area for us to focus is in the state." Republicans currently hold a supermajority in the Alabama legislature.
She said Sessions is unlikely to soften on immigration in part because it's his signature issue, and in part because he doesn't need to.
"At this point, he's not getting that kind of backlash from the Hispanics or from others either," she said. "So he's getting away with that and he's getting re-elected, and he's getting re-elected with larger margins, and he continues to build a war chest."
For groups that believe in a different kind of Alabama, winning over the loudest members of their state's congressional delegation currently seems an unattainable goal. Still, Rep. Terri Sewell, the nine-member delegation's lone Democrat, supports immigration reform. And Ingrid Chapman, the executive director of the Alabama Coalition for Immigrant Justice, noted that one Republican from Alabama, Rep. Spencer Bachus, supports at least the concept of immigration reform. Last year, Bachus spoke about the need for a path to citizenship, even refuting Sessions by name. But Bachus is now retiring.
"I believe that there are many Republicans who don't actually support [Sessions'] harsh anti-immigrant views," Chapman said. "The views of people like Sessions, those views will with time die out, because at some point it will become clear to them that they will not win elections."
Advocates see their goal as building a future in which Alabama politicians don't have the license to make statements considered hateful. Immigrants mobilized in 2011 -- in the words of Zayne Smith of the Alabama Appleseed Center for Law & Justice, "the sleeping beast of Alabama awoke" -- after the passage of the anti-immigrant law. Groups such as the American Civil Liberties Union and the National Immigration Law Center sent representatives and cash to challenge the law, and courts had de-fanged it by 2013.
This year, activists are focusing on "proactive" work, Smith said. That includes the Alabama Coalition for Immigrant Justice's Latino voter registration drive, the first in Alabama history, and building coalitions with other ethnic communities.
Contreras said the current image of Alabama stands in contrast to her memories of black and white Alabamians supporting undocumented families when the harsh state law was in effect.
"There are people that welcome immigrants, that welcome the Latino community, that have embraced us and that have become kind of like our family," she said. "Some parts are very harsh against immigrants, but they're not all like that."
This story has been updated with additional comment from Sessions' office.
Before You Go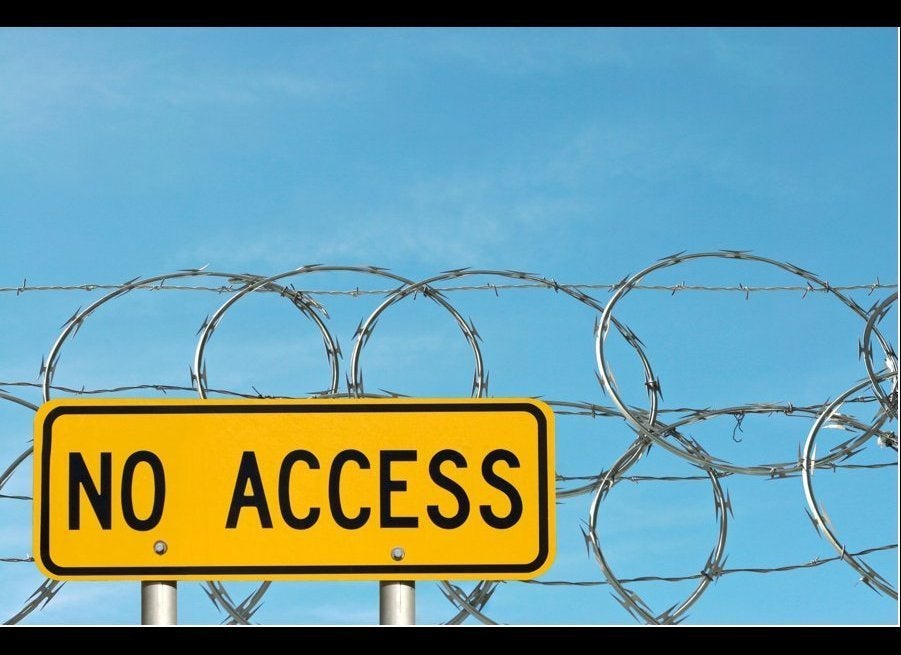 Controversial Immigration Laws
Popular in the Community