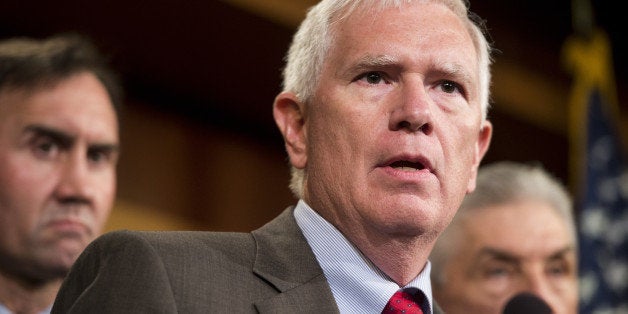 Immigration hardliner Rep. Mo Brooks (R-Ala.) said Tuesday that "illegal aliens" may be to blame for the recent measles outbreak that began in California and has continued to spread to other states.
In a radio interview highlighted by ThinkProgress, Brooks, a vocal opponent of recent immigration reform attempts, told host Matt Murphy that he believes unvaccinated immigrants could be spreading the respiratory disease.
"I don't think there is any health care professional who has examined the facts who could honestly say that Americans have not died because the disease is brought into America by illegal aliens who are not properly health care screened, as lawful immigrants are," Brooks said. "Unfortunately, our kids just aren't prepared for a lot of the diseases that come in and are borne by illegal aliens."
He continued: "You gotta have sympathy for the illegal alien child that is burdened with this disease, but you also have to do what you can to protect American kids from the suffering and sometimes death associated with this disease."
Ninety-two cases of measles have been confirmed in California since December, with more than 100 cases reported nationwide. According to the Centers for Disease Control and Prevention, 14 states have reported cases of the disease. Many of the cases are linked to an initial exposure at Southern California's Disneyland.
The outbreak has reignited debate over some parents' decision to not vaccinate their children over fears that the vaccines can cause autism or developmental disorders -- a myth that public health officials and scientists have repeatedly debunked. Experts have traced recent measles outbreaks to unvaccinated individuals returning from areas such as southern Asia, Africa and parts of Europe where the disease has not been eradicated. (As ThinkProgress notes, many countries in Latin America, including Mexico, have higher vaccination rates than the United States.)
"What we've seen is, as over the last few years, a small but growing number of people have not been vaccinated. That number is building up among young adults in society, and that makes us vulnerable," CDC Director Tom Frieden said in an interview with CBS News. "We have to make sure that measles doesn't get a foothold in the U.S. It's been actually eliminated from this country for 15 years. All of our cases result, ultimately, from individuals who have traveled and brought it back here."
Brooks has long taken an uncompromising stance on immigration. In 2011, he said he would "do anything short of shooting" undocumented immigrants to get them to "quit taking jobs from American citizens." He later said he supported deporting the young undocumented immigrants who had benefited from the 2012 Deferred Action for Childhood Arrivals policy, or DACA. And in 2014, he claimed that Democrats were waging a "war on whites," and suggested that Republicans would be "race-baiting" by reaching out to Latino voters.
The congressman also backed a proposed ban on travel to and from countries affected by Ebola, and claimed that immigration could be behind the spread of the deadly virus as well as the enterovirus outbreak.
"Immigration is a part of Ebola, is a part of this new virus, that is, I say 'new' in quotation marks because it's relatively new to the degree we've seen it in the United States of America, that is taking the lives of American children, that is causing partial or complete paralysis of American children. All of this is related to immigration because some of these diseases are coming from abroad," he said during an October interview with an Alabama CBS affiliate.
Before You Go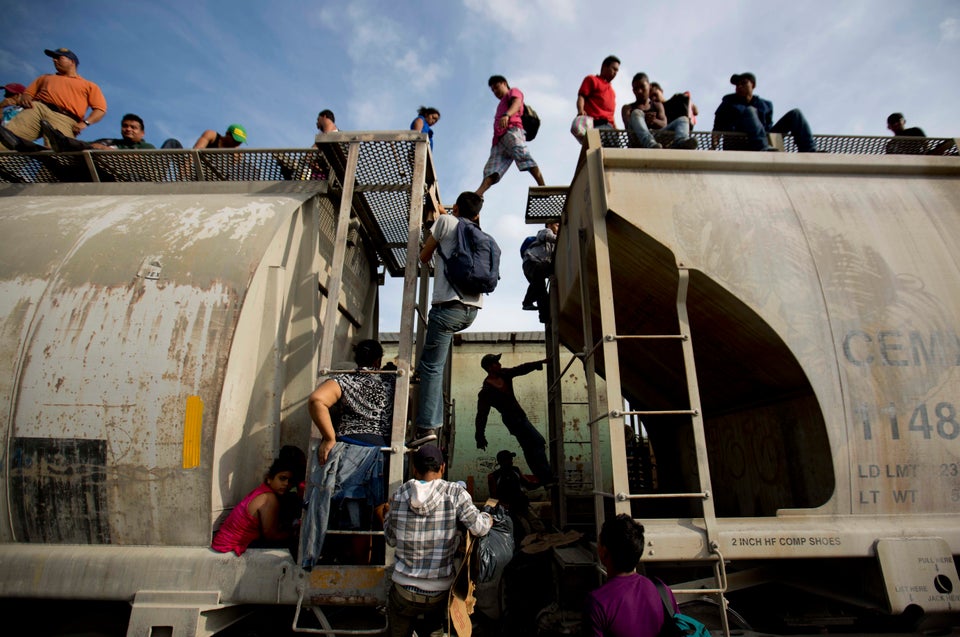 Why Latin Americans Really Come To The U.S.
Popular in the Community