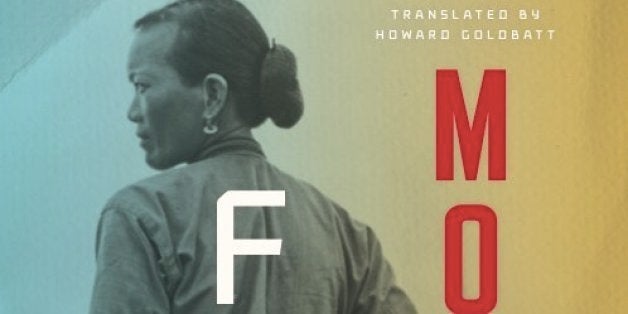 Rejected Covers is an ongoing series for which artists reveal their inspirations and unused design ideas for popular titles. Below, Nayon Cho, Senior Designer at Penguin, discusses the process of designing the cover for the latest novel by Mo Yan, a Chinese Nobel Prize winner. Yan's latest book explores the country's family planning policy through the eyes of a zealous midwife.
Frog is a beautifully written, harrowing novel about life in one Chinese village, that starts before Mao's Cultural Revolution and ends in the present day. Nobel Prize-winning novelist Mo Yan does an incredible job tracing the wrenching impact each major historical shift has on individual lives. I had never read any of Mo Yan's books, nor was I familiar with fiction set during the Cultural Revolution, so this was a great opportunity to read such a novel written by a master.
The book is narrated by a man nicknamed Tadpole, who tells us the story of his aunt Gugu, a midwife in their village. Gugu begins the novel as a young, intelligent, progressive woman trained in the most advanced medical techniques. She brings her new skills back to her village, determined to practice as a modern midwife. However, circumstances turn her into a strict Party follower, who is in a unique position to enforce the new One Child policy, and she does so with single-minded zeal. Tadpole narrates her life with compassion, but does not spare us the heartbreaking consequences of her campaign to keep the villagers in line.
I was asked to design a jacket that shows Gugu in a sympathetic light. It was very challenging for me to do so, as I found her actions largely inexcusable. I explored many different options, using many different photographs of women in China in the 1960s, but none of them presented Gugu as a sympathetic enough figure. Here are two examples.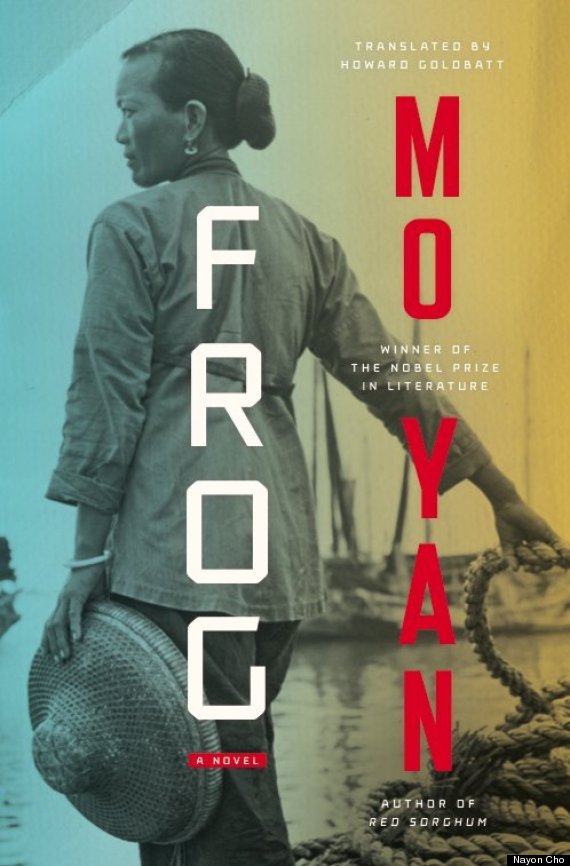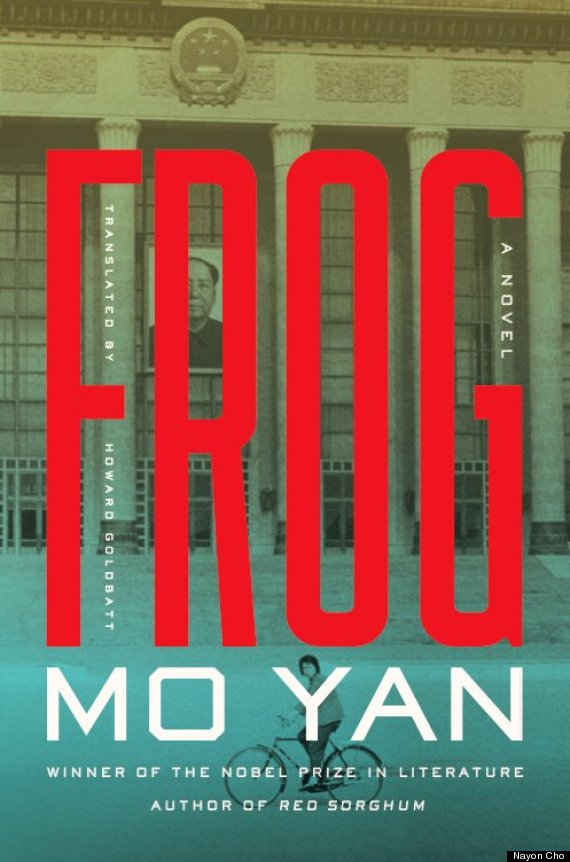 Inspired by the text, I also tried a different direction. With a wonderful four-letter title like Frog, I wanted to take the oportunity to have it play a (literally) large role in the design. I set it in a monumental scale and thought about how it could function as a design element. I took the narrator's name, Tadpole, and found an illustration I thought worked well both as a representation of him, and of a sperm about to fertilize an egg (the "O"), to highlight Gugu's role as a midwife.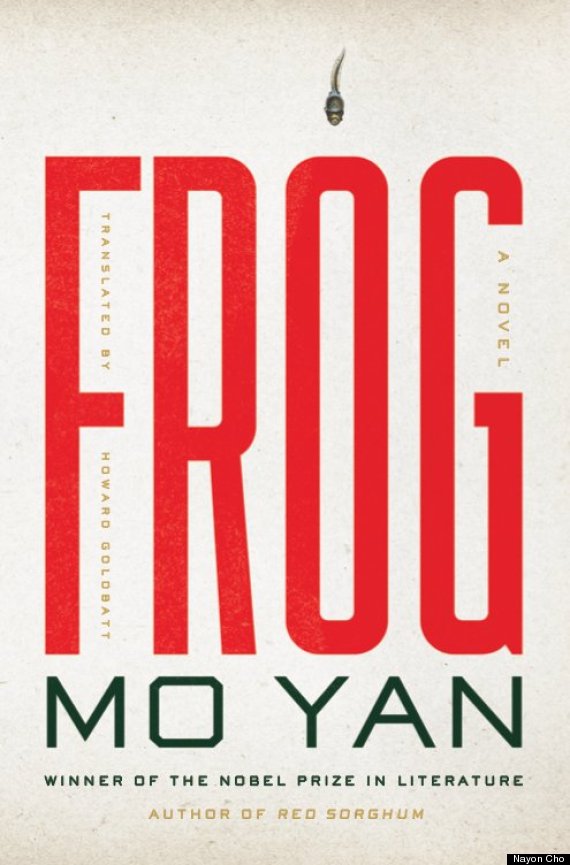 The design that was ultimately approved uses the same title treatment, but with different art. One of the central horrors of the book is the danger many unborn babies are placed in by Gugu. I found a great photograph of a peaceful porcelain baby sleeping in a nest. The baby is so fragile, but it also could be a figurine crafted by one of the characters in the book, who creates meticulously realistic porcelain dolls. To show the danger surrounding the village's babies, I perched the nest precariously on top of this tall tall title, thinking of the nursery rhyme lines, "When the bough breaks / the cradle will fall / and down will come baby / cradle and all." I'm happy with this design, and think it succeeds in every important way: the baby represents a key aspect of the plot, the monumental scale of the title signals the importance of the novel, and it is overall a warmer, less abstract design. The author was very happy with the jacket as well, which is always a rewarding end to an important project.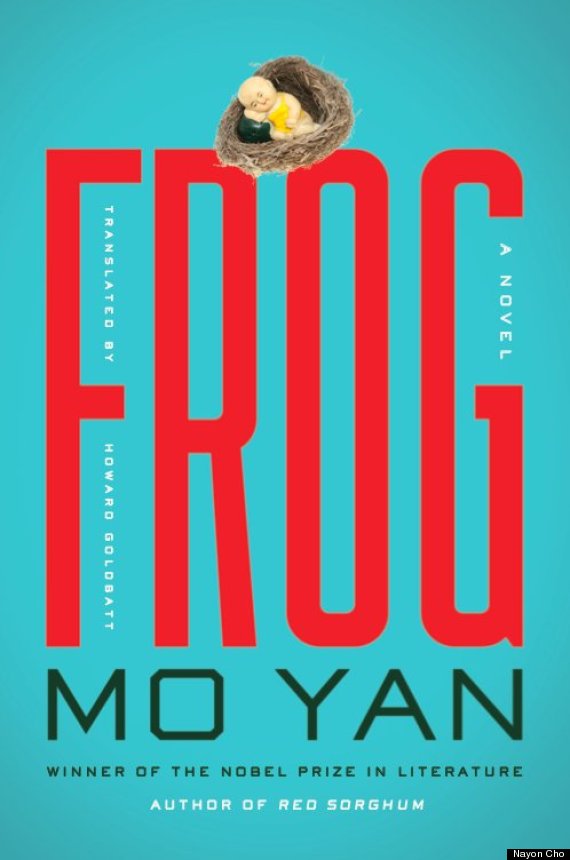 Support HuffPost
The Stakes Have Never Been Higher
Related
Before You Go
The Biblioteca Marciana in Venice, Italy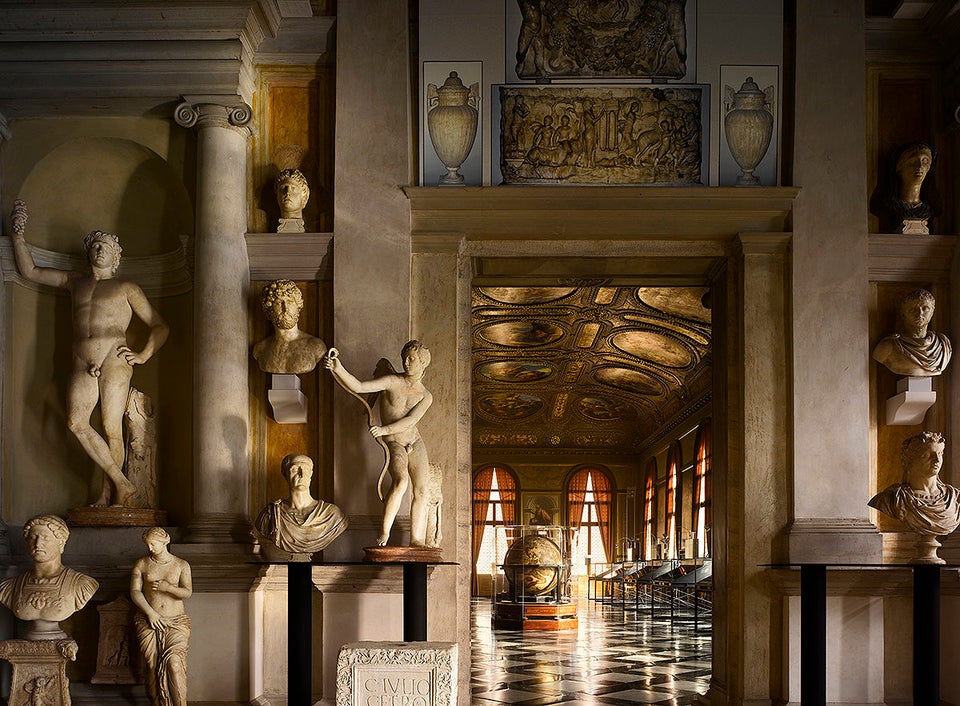 The Library of the Chapter of Noyon Cathedral in France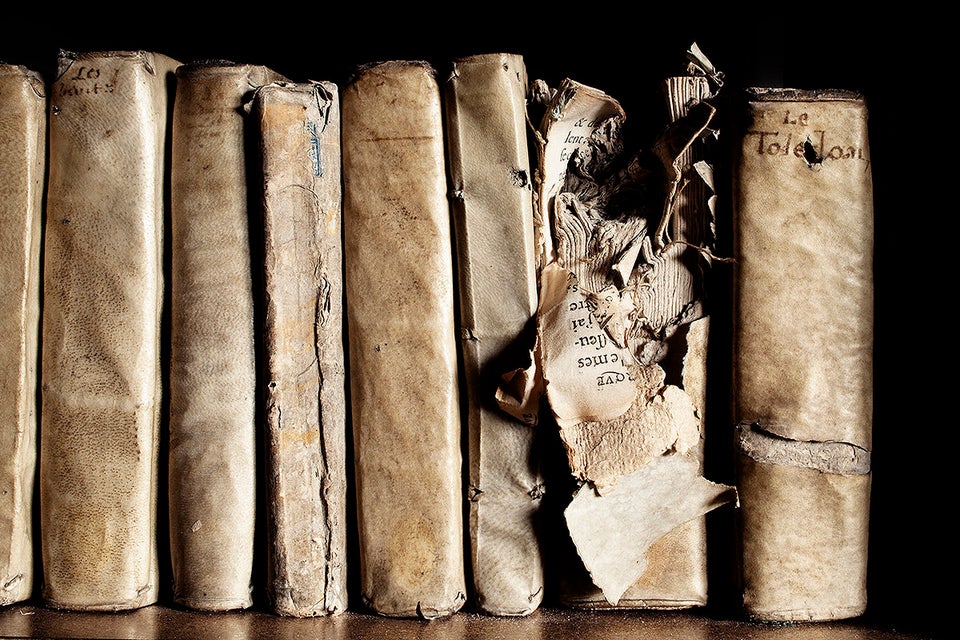 The Biblioteca Malatestiana in Cesena, Italy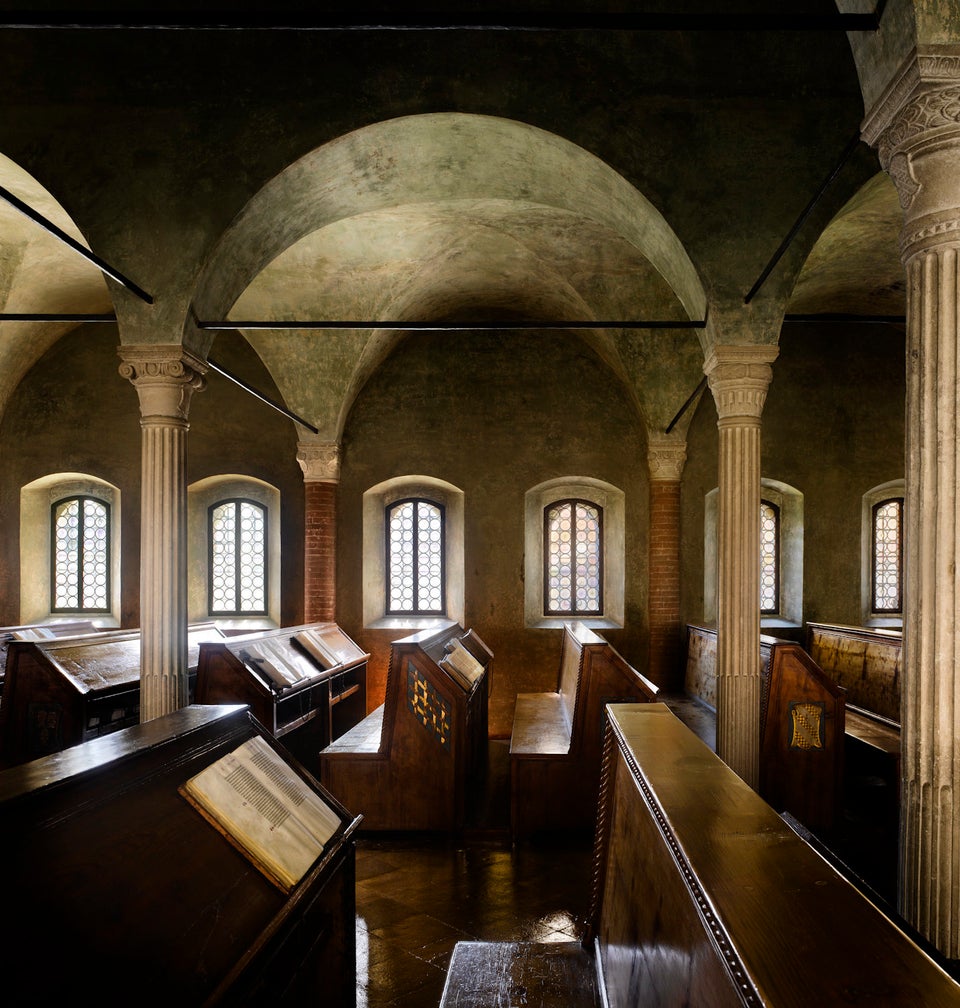 The National Library of Slovenia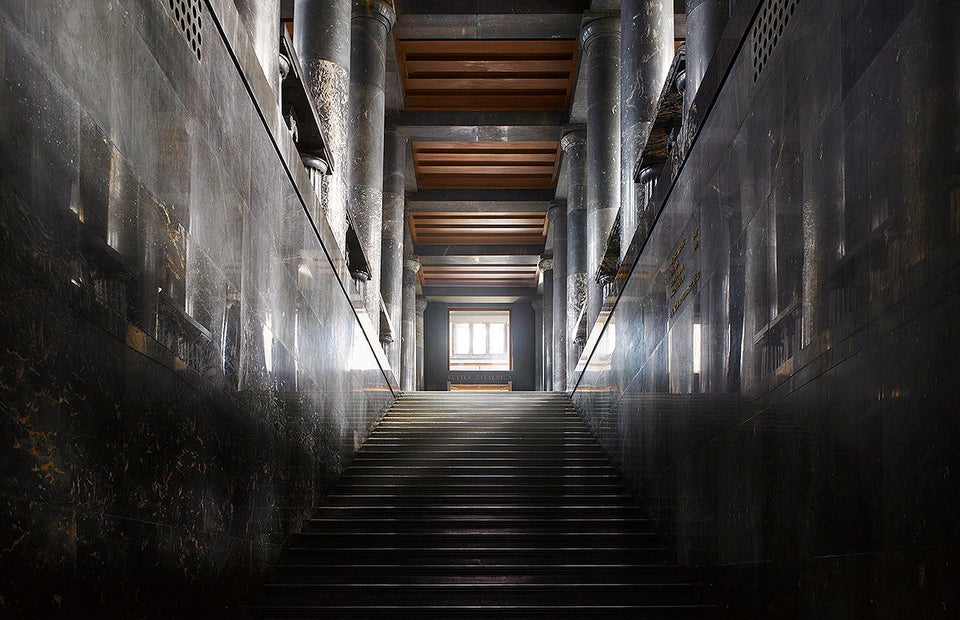 The Tripitaka Koreana, Haeinsa Temple, South Korea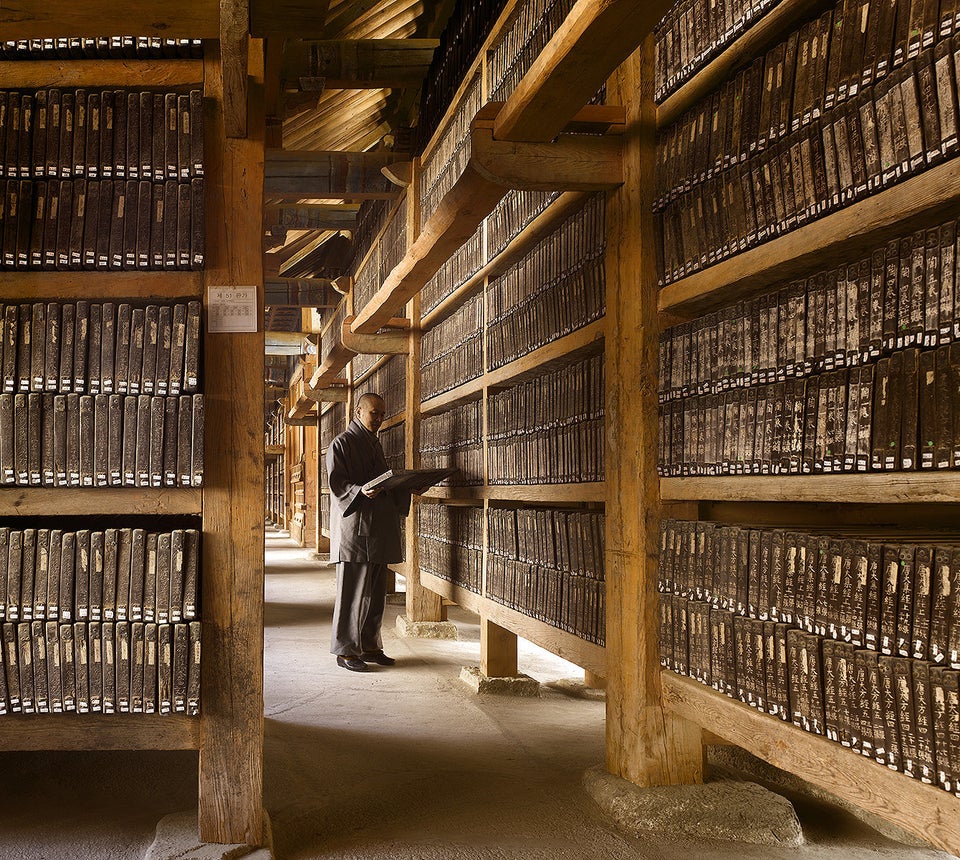 Altenburg Abbey in Austria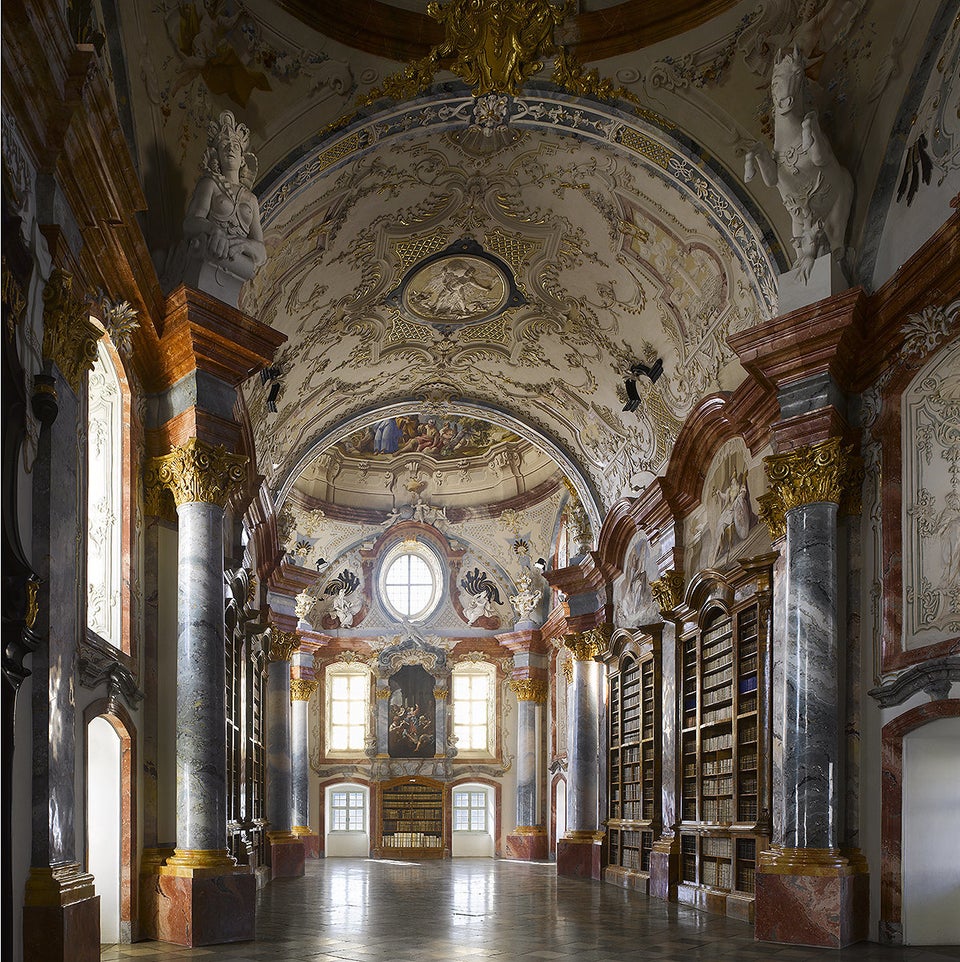 Mafra, Portugal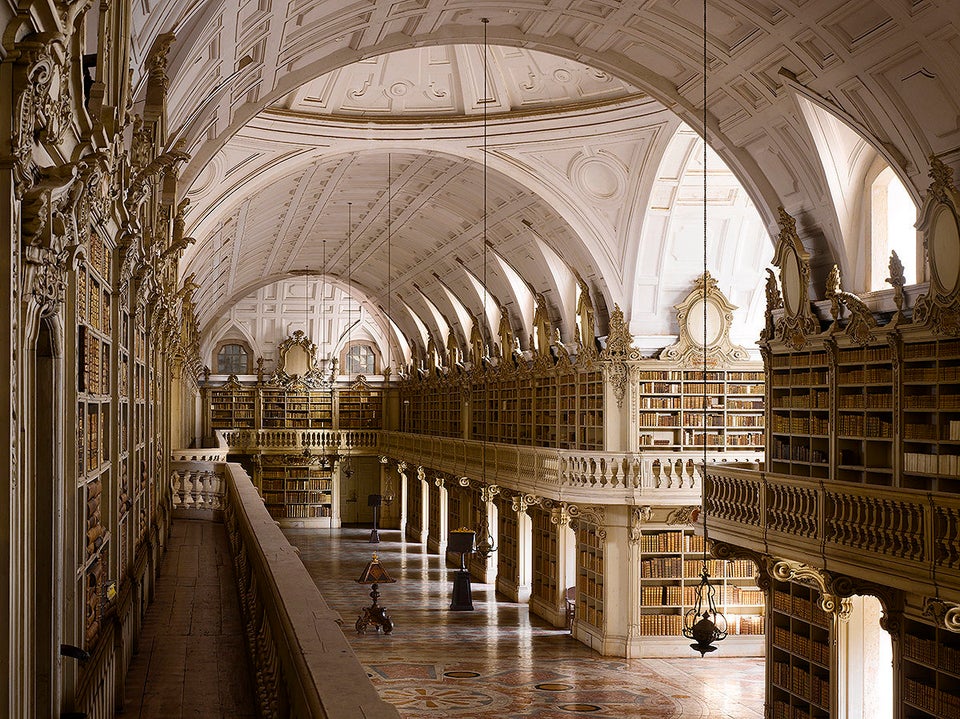 Wiblingen Abbey's library, Germany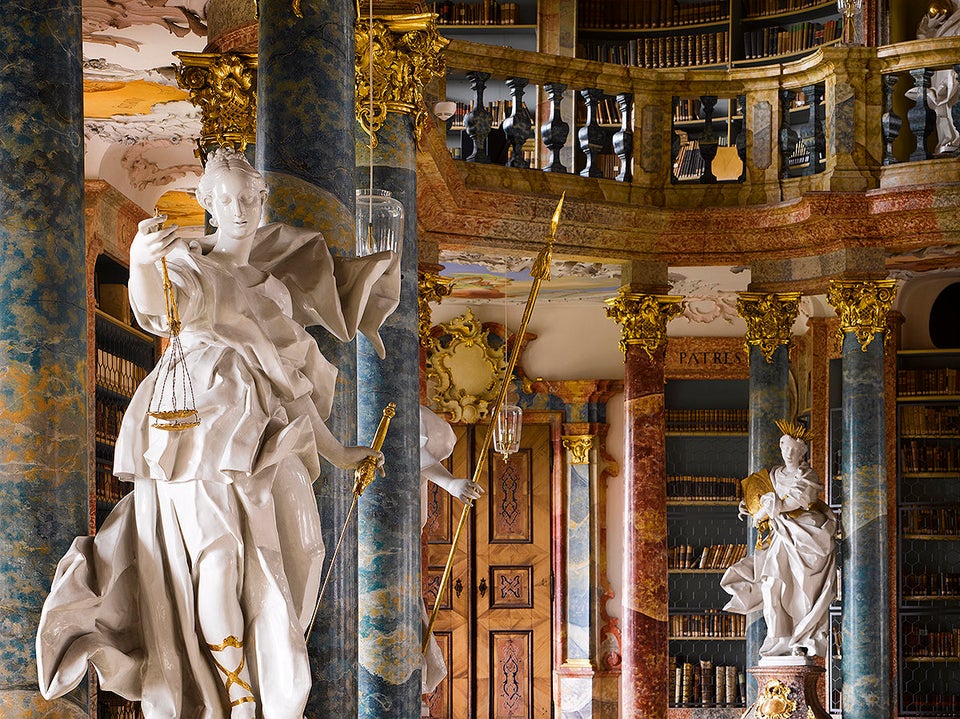 Admont Library, Austria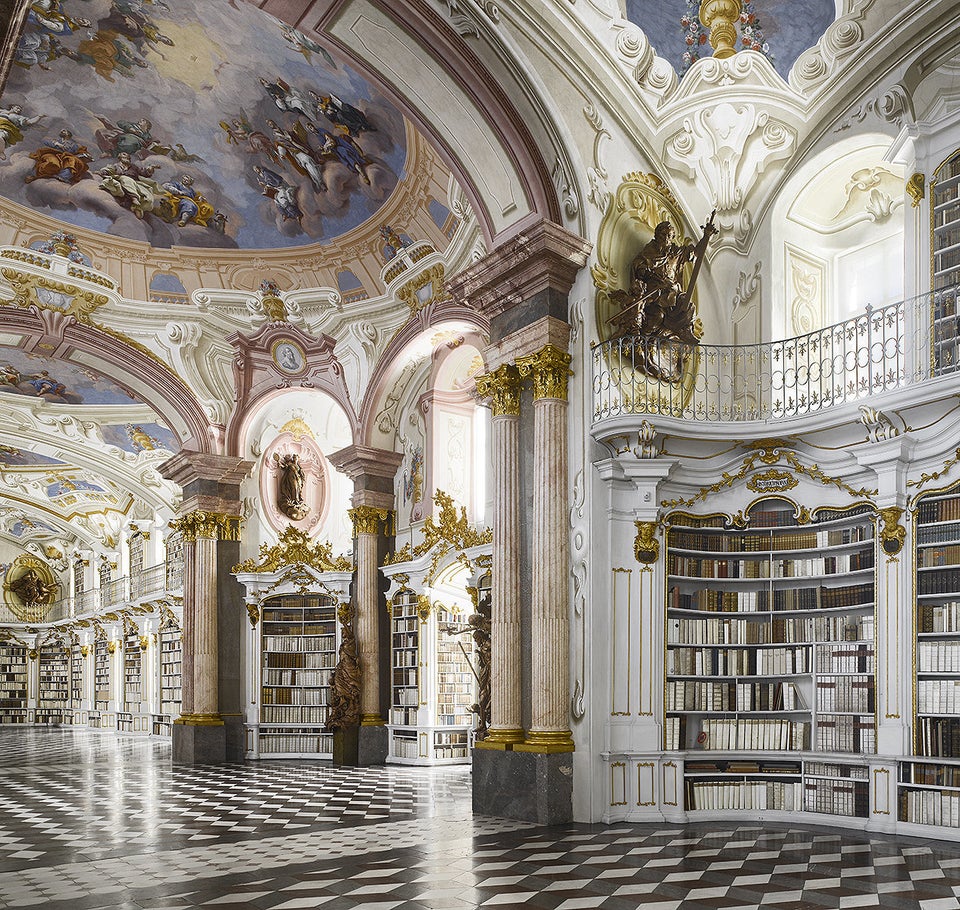 The Peabody Library, Baltimore (U.S.)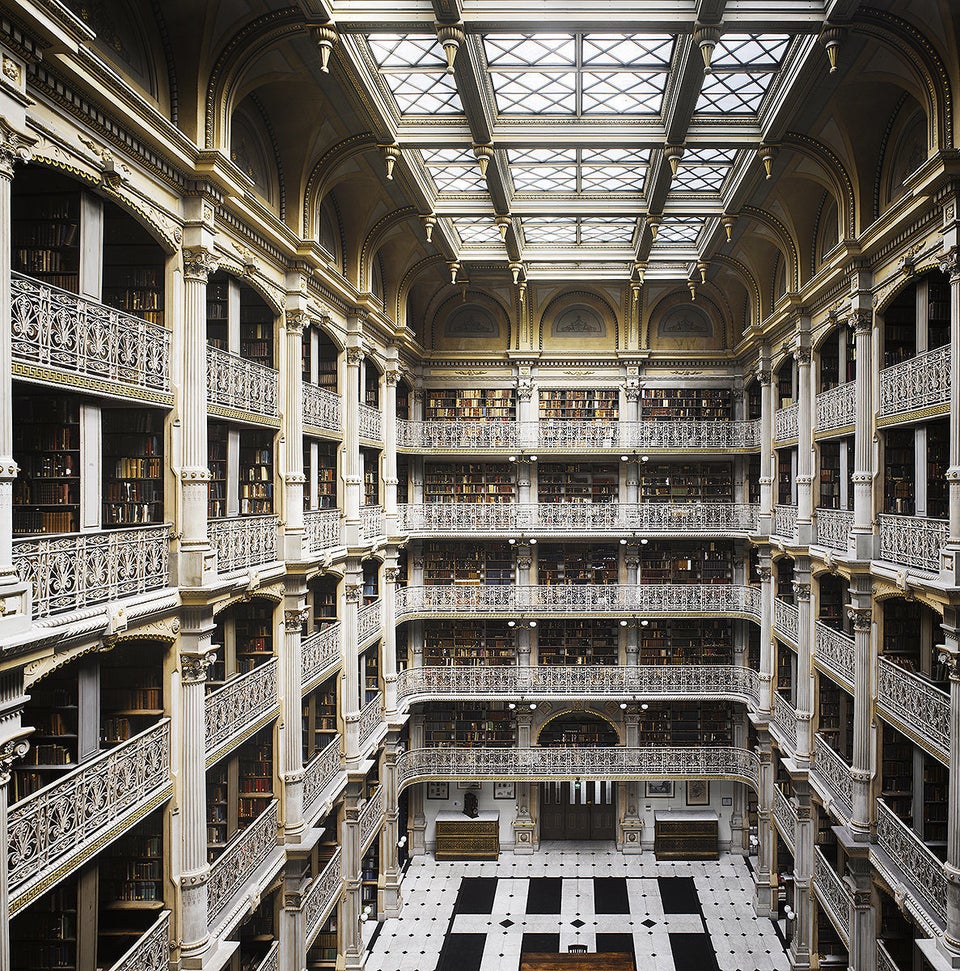 Bibliothèque Sainte- Geneviève, Paris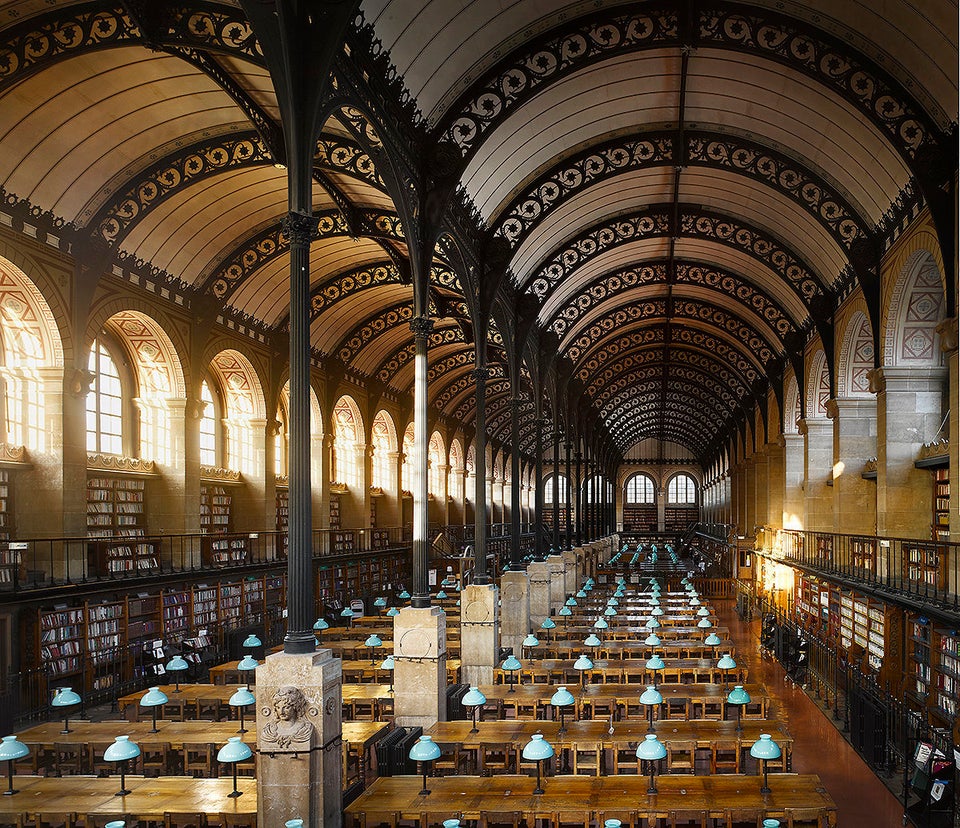 Philips Exeter Academy's Library in Exeter, New Hampshire (U.S.)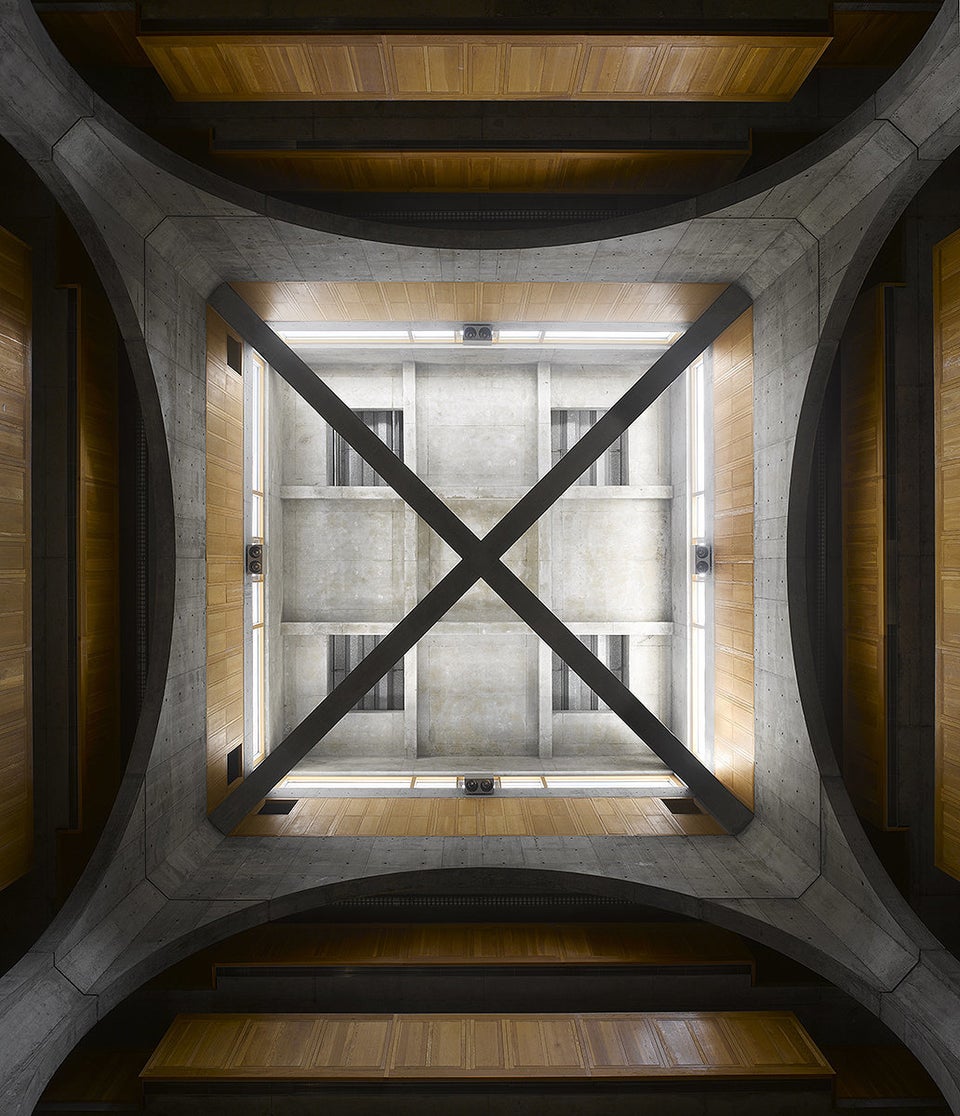 Bibliothèque Nationale, Paris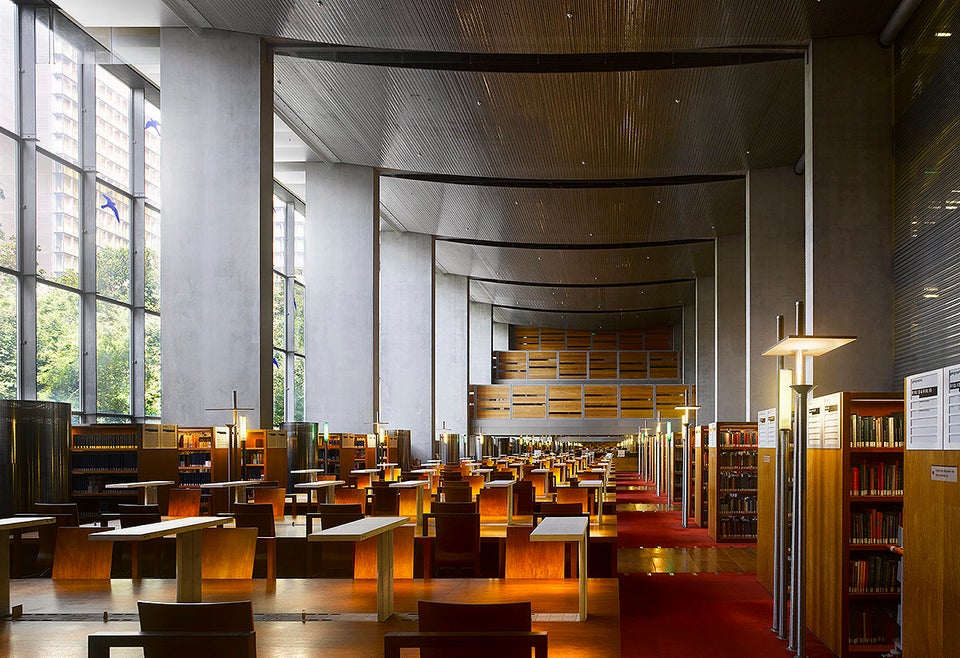 The Utrecht University Library, Netherlands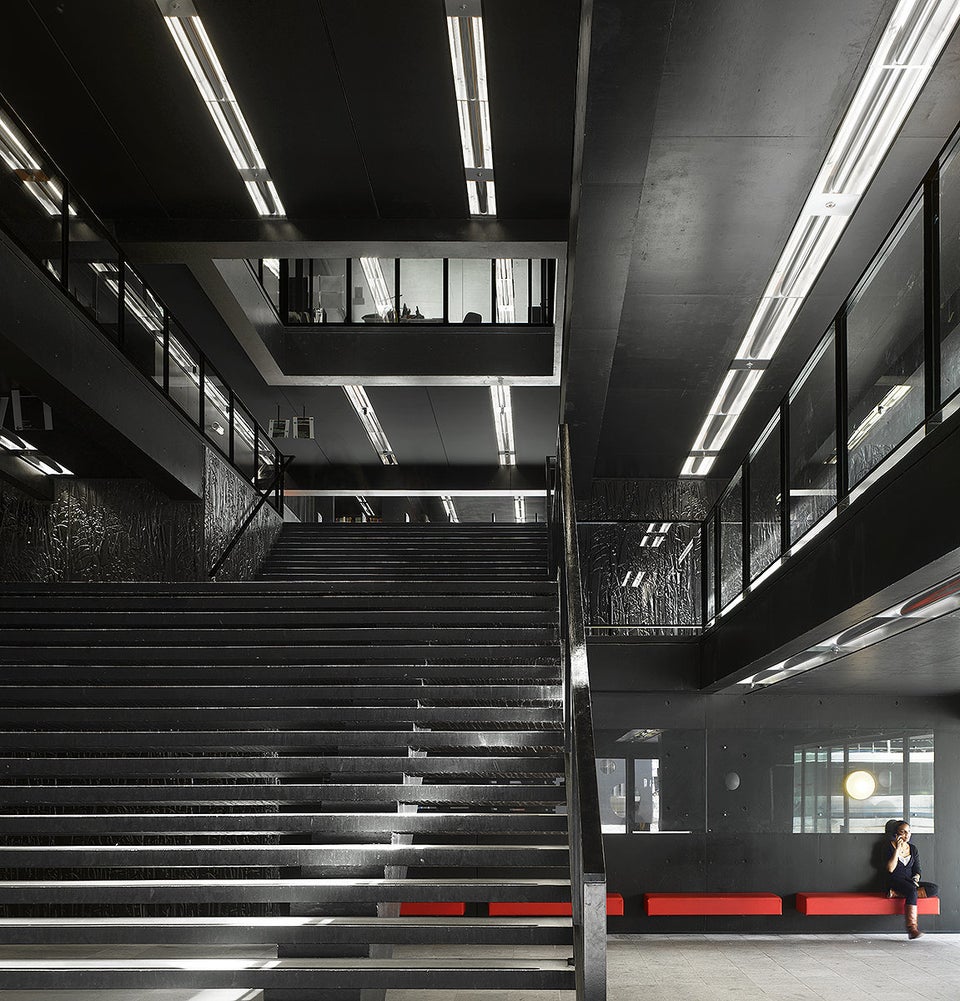 Popular in the Community