Despite a heavy government crackdown on protests, Libyan demonstrators are calling for another night of defiance against leader Moammar Gadhafi's regime in Tripoli's main square.
According to the Associated Press, the continued turmoil in the capital after six days of protests and bloody clashes in Libya's eastern cities sharply escalates the challenge to Gadhafi. After over 40 years in power, Gadhafi is the Arab world's longest-ruling leader and a strong U.S. ally, despite having no official government function other than the self-proclaimed titles of "Brotherly Leader and Guide of the Revolution" and "King of Kings of Africa."
View live updates from Libya here.
Take a look at some facts about Gadhafi here: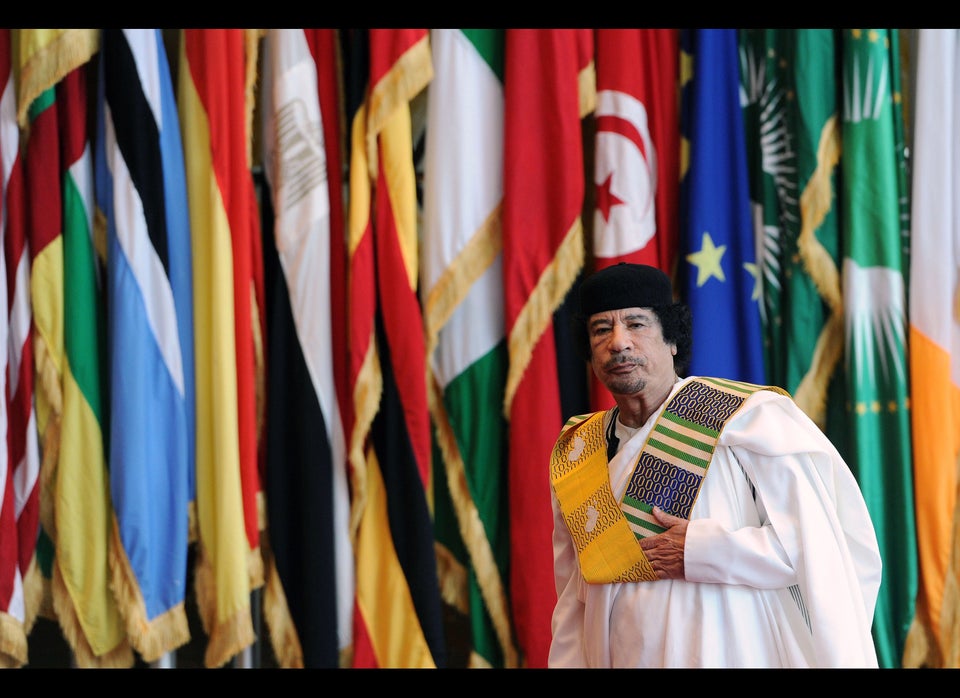 Moammar Gadhafi Facts
Popular in the Community