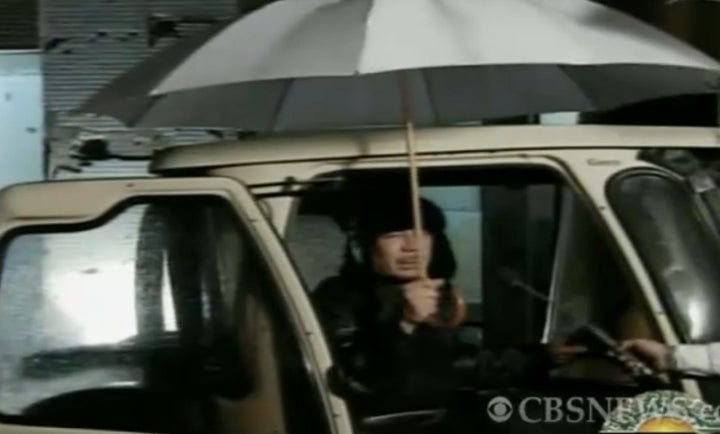 Libyan State TV stated several times Monday evening that a statement from the nation's leader Moammar Gadhafi was "imminent." Word spread quickly, through the streets in Libya and also across the world through Twitter.
When he finally began speaking, it was over in a blink. His "speech" was less than 20 seconds long to dispel rumors that he had fled Libya.
Most bizarre of all was the setting. Gadhafi is holding an umbrella. He says he had been talking to young people at the Green Square in Tripoli (the capital) but stepped away because he wanted to speak to the Libyan nation and make it clear he was in Tripoli. He adds that he's not in Venezuela as the "dogs" (foreign media) have said.
Related
Popular in the Community