 The city of Mobile is preparing to host a few thousand disgruntled tourists.
The Carnival Triumph, the disabled cruise ship that's currently being towed toward the Gulf Coast, should arrive in Mobile some time Thursday afternoon, according to news reports. Passengers on board the ship have reportedly endured shocking conditions including overflowing toilets and mass outbreaks of seasickness. One passenger told the Associated Press that his shipmates are being given plastic bags to "use for their business."
"We'll be closed down tomorrow, and we'll be over helping the Carnival staff," says David Randel, the president and CEO of the Mobile Bay Convention & Visitors Bureau. "Mobile will probably have close to 100 volunteers helping with the passengers."
Speaking with HuffPost Travel, Randel went on to explain the preparations the city is making in advance of the Triumph's arrival and the many attractions that visitors -- weary as they may be -- can expect to enjoy in Mobile.
HuffPost Travel: How does a destination like Mobile prepare for the arrival of ship in distress?
David Randel: We've had to anticipate everything from the need for restrooms to additional electrical outlets to feeding passengers and providing them water and general sanitation. Customs, it's our understanding, will be getting on board and doing all that work in the cabins. We'll have extra medical staff at the terminal. We're trying to make this as convenient for the passengers as possible.
HPT: What has Carnival done to help?
DR: Carnival has done a spectacular job communicating with us and telling us their needs. They're bringing, probably, 100-plus people to help when the passengers come off the boat. We have to anticipate the needs of the passengers. We're quite honestly waiting for Carnival to get here because this isn't their first rodeo; it really is the first or maybe second time we've had a distressed ship come to our port."
HPT: What happens when the ship arrives?
DR: "The main objective is to get these people home. Our wish would be for all 3,000 passengers to spend the night and fly out of our airport -- boy, would that be a real shot in the arm -- but Carnival is going to bus some to New Orleans, fly them out of Mobile or get them back to Galveston [the port from which the cruise left]."
HPT: If passengers did stick around, what would they find in Mobile?
DR: "The last two weeks have been Mardi Gras down here -- Mardi Gras actually started in Mobile, Alabama -- and we've had over 30 parades and close to a million visitors. So even though there are a lot of tired hospitality people here, a couple of the downtown attractions have already started brainstorming 'show your boarding pass' offers to extend their hospitality. The restaurants will be geared up downtown as will the Mobile Museum and the Mobile Carnival Museum. The shopping, the Gulf Coast Exploreum, the USS Alabama are all within less than five miles of the cruise terminal."
HPT: What does this experience mean for the future of cruising in Alabama?
DR: "Presently we do not have a ship. We had Carnival Cruise Lines here for seven years, and about a year ago, they made a business decision to take that ship and move it over to New Orleans. So we've been in active conversations with numerous cruise lines to bring a ship back to Mobile. It means a lot to the economy. It means a lot to Mobile to get a cruise ship back. There are good signs that we will have a cruise ship in the future."
Several answers were edited or condensed for clarity.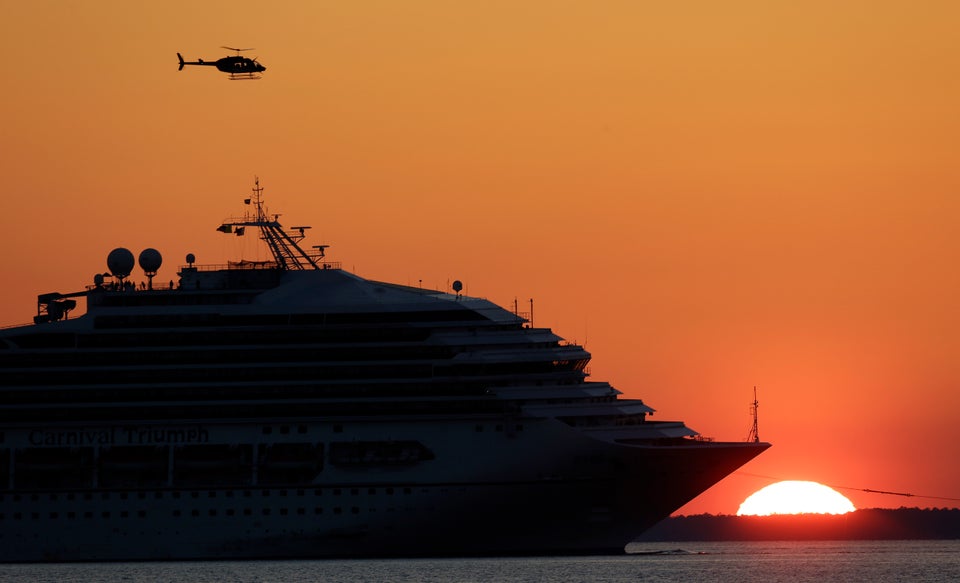 The Carnival Triumph in Distress