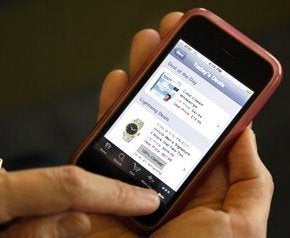 Access to too much information can be information-overload for consumers. Increasingly, we want information tailored to our specific needs. The first step to providing this customized content to consumers is via the existing applications on our smart devices.
Digital applications provide access to information that help us accomplish specific tasks that matter most to us. For example, a weather application helps us decide what to wear and do that day, the Google Calendar application provides us with one-touch access to daily tasks and the Epicurus application suggests recipe ideas according to the season. Increasingly, the information in each of these applications is tailored to a specific zip code, circle of friends, family members, interests, and the day and time of year the content is accessed.
Key concept: Applications become a service component to a bigger idea, that of a personal assistant.
As technology shifts and evolves, applications will become the service component, serving as an input to something bigger, a concept of a personal assistant. Apple's recent announcement of the new Siri platform that provides artificial intelligence to help consumers make appointments and set alarms on their iPhone is an example of this new technology that will drive the digital personal assistant. The personal assistant will do things for you, get what you say, and get to know you. Furthermore, a personal assistant will learn from social connections within and between the applications, providing enhanced context and serving your needs better. Social will evolve beyond between you and your friends to between you and the technology, with context as king.
How can a brand take advantage of this next technology innovation?
Understand the technology. Operationalize your business around it.
Provide additional information or entertainment by partnering with applications consumers use already.
Make it easier for the consumer to engage and action on your products and services by providing shortcuts to things they do most with your branded application.
Re-look at search, paid and organic, to understand how it will continue to be a significant source of information flow to the personal assistant.
Map out how the social influence of your brand interactions may provide the personal assistant with short-cuts to leveraging the brand information.
Think "always on" in your branding as these applications will be available to the personal assistant of our lives; thus, keep the content fresh.
Brands should create and manage content to help contribute to a consumer's personal assistant lifestyle management. Brands can do this by mapping out consumer daily task flow models to ensure the content they have to offer can integrate with the concept of a personal assistant.
Calling all HuffPost superfans!
Sign up for membership to become a founding member and help shape HuffPost's next chapter