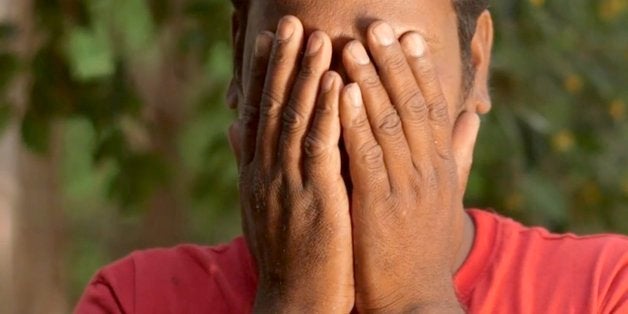 The humidity was thick in the HIV clinic in Dadar (East) Mumbai, as a team of researchers met with Sushma (alias used) and her family. She was in the 11th month of a year-long trial to test whether receiving reminders on a mobile phone would help her to remain healthy by taking her medicine and managing the virus. Standing proudly before the team, she said, "My weight has increased from 42 kg to 56 kg."
When the researchers turned to her son-in-law, he looked down as he wrung his hands and then collected himself. Finally he said, "Before she went into the trial, she was normally in bed and we had to take care of her. Now, she is more active around the house and takes care of us."
As we mark the 26th anniversary of World AIDS Day today, Sushma's experience points to a promising way to improve the lives of people living with HIV.
Though medication to manage HIV is available and increasingly affordable, many people living with the virus continue to die each year. Research has pointed to several reasons, especially among people living in areas with few resources. These include intolerable side effects, a misunderstanding of what the virus is and how to treat it, running out of pills, lack of motivation or because they simply forget. Quite a few of the challenges stem from a lack of information and understanding.
Health care practitioners and others face several questions: How can we systematically reach people with information and encourage behavior changes in a confidential, consistent and caring way? Are there tools or ways to address the issues people face in adhering to their schedules?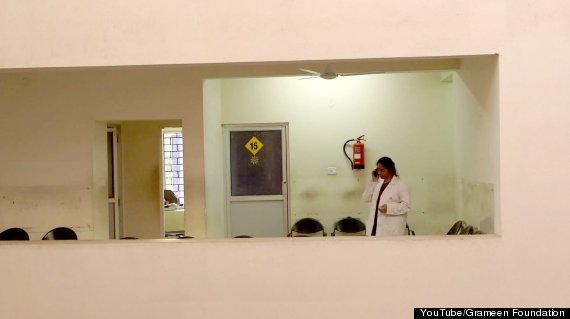 The TAMA system is designed to complement the care offered by HIV clinics. Using interactive voice response (IVR), it provides a variety of services and information directly to patients, including recording and tracking their adherence to medication schedules, reminders for upcoming appointments, and short audio messages on HIV related information spanning from nutrition, lifestyle advice or family dynamics. Patients can also call into TAMA to report symptoms, receive personalized instructions, or connect directly with their doctor.
From the beginning, the plan was to launch TAMA within a clinical randomized control trial to measure the impact of the technology in improving the adherence levels to the HIV medication. As such, TAMA is now available in clinics in nine states of India. Prior to launching the trial, a pilot study was conducted to evaluate the effect of TAMA in a real-life setting.
Results from the pilot confirmed that TAMA was on to something. Not only did we receive positive results and desirable effects, but we also learned vital information on how to improve and expand the services and content being offered. Participants claimed improved adherence, timeliness in taking medication and changes in lifestyle. Encouragingly, participants requested more information pertaining to HIV and anti-retroviral therapy to be included.The most reassuring feedback was that most people wanted to continue using TAMA after the pilot. The doctors involved in the study were surprised to see the popularity of health tips and the interest for even more information despite the extensive counseling already provided by the doctors themselves. As one patient put it, "When I use TAMA, it feels like I am in touch with my HIV clinic."
TAMA is a promising tool to support patients like Sushma in remembering to take their HIV medication. With the support of TAMA she has taken back control of her health by actively managing her adherence. Sushma is not alone -- there are over 35 million living with HIV globally. We owe it to these patients to better understand how technology can affect their health, and then to make sure it can be accessed by them, in India and elsewhere around the world. Plans are in place to launch TAMA more broadly in India, to allow access to a similar tool in Africa, and to expand to other disease areas, such as tuberculosis.
Learn more about how TAMA is helping people living with HIV in India:
REAL LIFE. REAL NEWS. REAL VOICES.
Help us tell more of the stories that matter from voices that too often remain unheard.