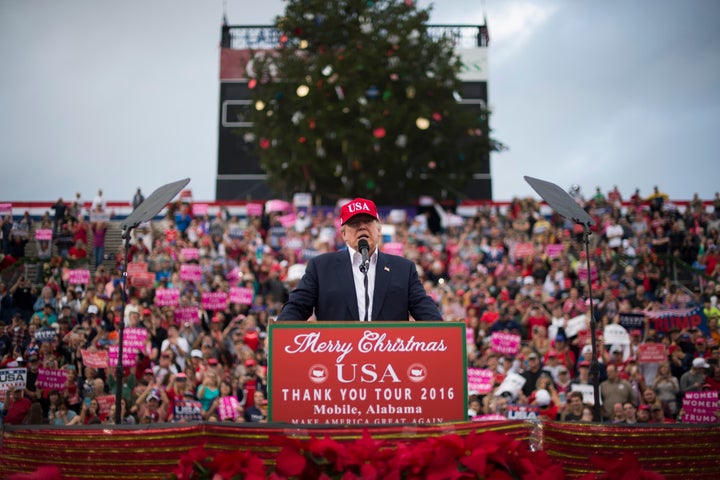 In the classic TV special "A Charlie Brown Christmas," Charlie Brown takes an ugly little tree and, through hope, faith and love, turns it into a something beautiful.
Officials in Mobile, Alabama, did exactly the opposite Friday when they chopped down an old-growth cedar in a city park so it could be turned into a backdrop at a Donald Trump rally Saturday.
To quote Charlie Brown: "Good grief!"
The tree was felled Friday at Public Safety Memorial Park and taken to Ladd-Peebles Stadium.
The tree was then posthumously strewn with holiday decorations and turned into a prop for the president-elect's "thank you tour," according to AL.com.
After all, you wouldn't want a photo-op to be ruined by having a scoreboard behind The Donald, right?
Once word got out that the tree was being removed strictly for aesthetic reasons, concerned citizens contacted the office of Mayor Sandy Stimpson.
One woman told AL.com that she emailed Stimpson to say, "Our city parks aren't Christmas tree farms. An old-growth tree from a city park for backdrop? Insane." Another posted a photo of the tree online with this caption: "Poor tree. Killed for a ridiculous purpose."
Colby Cooper, the mayor's chief of staff, took the blame and issued this apology Sunday night:
"Yesterday's visit by President-Elect Trump to the City of Mobile was an incredible opportunity to showcase our City and offer a great event to those attending.

In preparing for this event, I worked closely with the advance team. In an effort to make sure every detail was covered and the expectations of the President-Elect's team were exceeded, I became overzealous.

I now know there are citizens who are upset and offended that a tree from a City park was used as part of the decorations for the event. I accept full responsibility for having this done.

For this, I sincerely apologize. Going forward, I will be more sensitive to the spectrum of concerns regarding trees."
Mayor Stimpson also issued a formal apology and promised not to let trees be cut down in the future unless there were safety reasons.
"Vibrant public parks are central to my vision for making Mobile the most family-friendly city in America and we are committed to safeguarding our signature trees."
However, AL.com notes that the city officials made a similar promise in July 2015 after nine oak trees were cleared so a Hilton Garden Inn hotel could be built.
So far, Trump has kept mum about the tree and posted this tweet from the rally.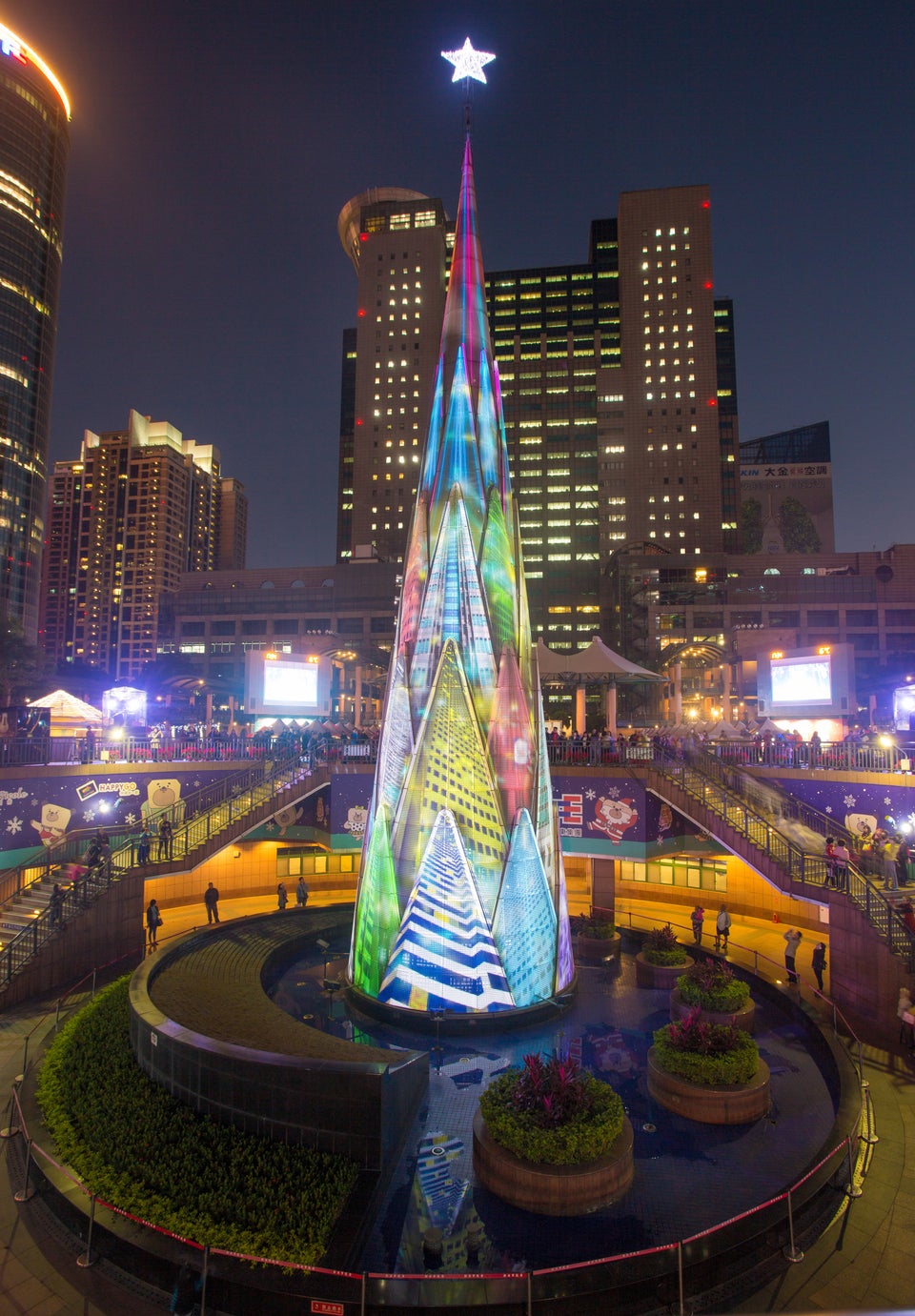 The Most Over-The-Top Christmas Trees Of 2015