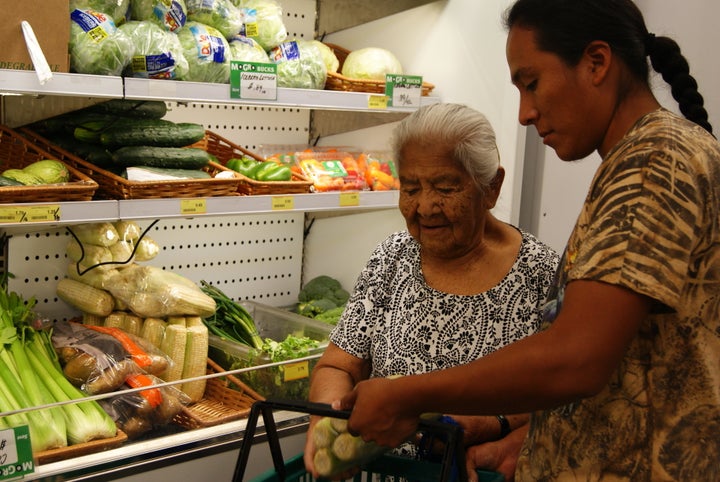 For many Native American communities, access to a full-service grocery store can be extremely limited, causing many residents to make less healthy food choices and contributing to diet-related health issues.
As part of an effort to fix that for a half-dozen low-income communities between Santa Fe and Albuquerque in New Mexico, a 50-foot, full-service grocery store-on-wheels began pulling up twice a week to a number of plazas in the area beginning in 2011, offering better food options to area residents. Without it, residents were forced to drive long distances to buy fresh groceries.
That was until early this year, when the "MoGro," as the vehicle was called, was sold.
The MoGro had grown a small local following and was lauded in the media as an "innovative," promising solution for food deserts. But the operation, co-created by Sysco chairman Rick Schneiders and his wife Beth, simply was not sustainable.
"It was an incredible piece of equipment that was incredibly expensive to run," MoGro project director Rebecca Baran-Rees explained to The Huffington Post.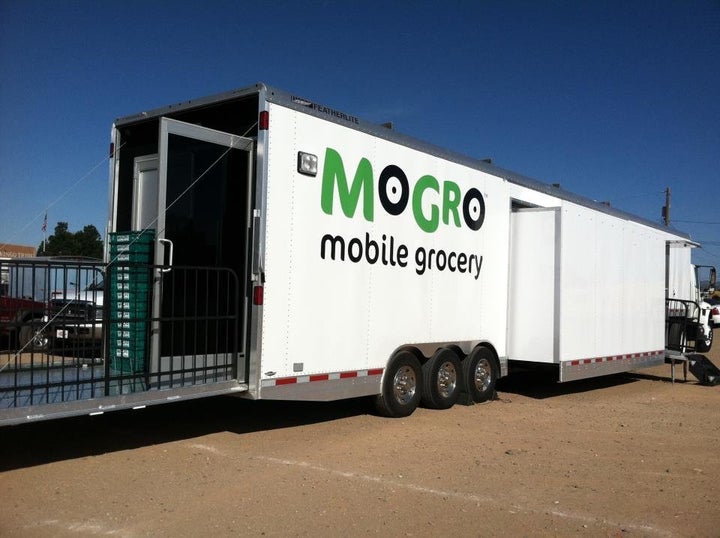 That model, called the Food Club, debuted this spring when MoGro partnered with Albuquerque-based Skarsgard Farms to offer reduced-price deliveries of organic produce and groceries that can be ordered either online or in person at one of six community center partner sites, which also serve as weekly pickup locations.
So far, the Food Club has been popular, Baran-Rees says.
The customizable, CSA-like boxes offer a selection of 10 to 12 different fruits and vegetables that would normally retail for up to $40 at a price of $20 -- or $10 for food-stamp recipients. Among this week's selections are white turnips, zucchini, potatoes, cucumbers, onions, beets, kale and lettuce, plus several dozen bonus and substitutable items.
Key to the new model's success, Baran-Rees believes, is the lower overhead cost and flexibility associated with the Food Club as well as the support of particularly active community partner sites like the La Familia Medical Center in Santa Fe, where they have already enrolled almost 300 families, most of whom submit orders at least twice a month.
She is confident that the initiative can become sustainable in the near future so that, she hopes, it can continue to grow to bring more accessible, healthier food options to additional communities in the area.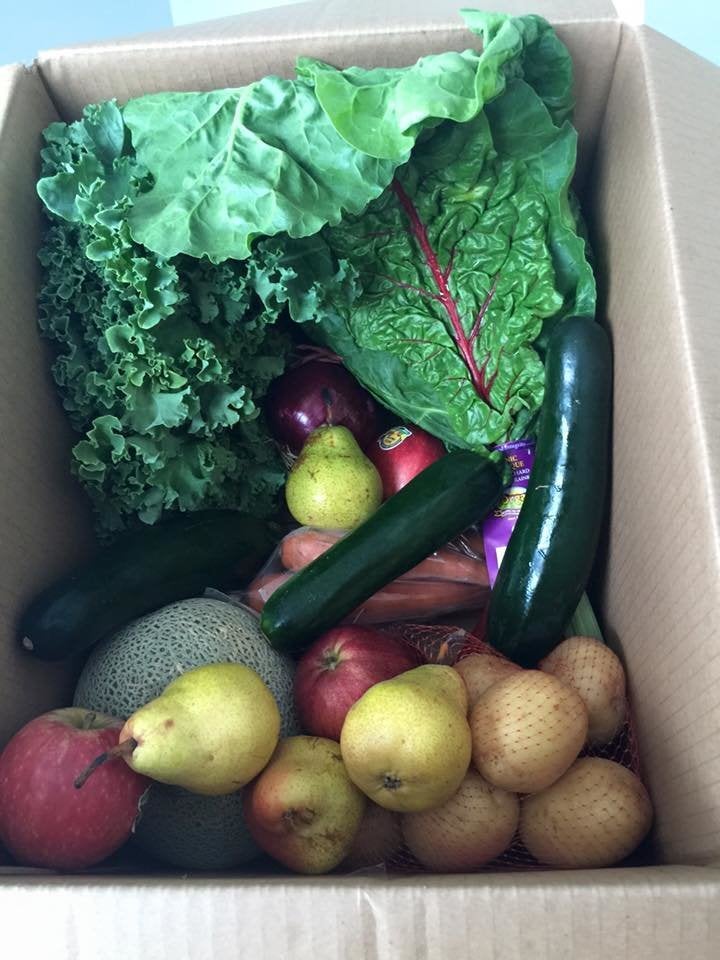 If it succeeds, the Food Club could become a model for other food desert communities, both rural and urban, to consider adopting.
"The very issue we're trying to address is that these communities are living without access to some of their basic needs," Baran-Rees said. "If we can make it work in New Mexico, where we're under-resourced in agriculture and facing a severe drought, if we're able to enliven the local food economy here a bit, hopefully that bodes well for the rest of the country."
The problem is a pressing one. According to the U.S. Department of Agriculture, an estimated 23.5 million Americans live in low-income areas located more than a mile away from a grocery store or supermarket in cities, more than 10 miles in rural communities. The 6,500 census tracts identified by the USDA as food deserts tend to have a greater concentration of minority populations and a high level of concentrated poverty.
These populations can also face diet-related health issues associated with their lack of food access, though the Centers for Disease Control and Prevention points out that more research on the subject is needed. Native American communities like the pueblo ones that MoGro operates in are particularly prone to high rates of Type II diabetes, a condition that can be caused by lifestyle factors such as poor eating habits.
Still, the CDC notes, some studies have shown that increased access to healthier food options does not always equate with individuals opting to actually consume those healthier foods.
Collin Payne, a marketing professor and co-director of the Consumer Behavior Lab at New Mexico State University, agrees that food access is a problem for many Americans, though ultimately only part of the problem.
"Habits are difficult to overcome. When you have a new grocery store in, say, a food desert, people may just end up having greater access to the less healthy stuff they had to go farther away to get before," Payne said. "The issue of demand is not being addressed."
Payne believes a more comprehensive approach could prove more effective, one that would use marketing to attempt to create demand for healthier foods that are also easy and fast to prepare .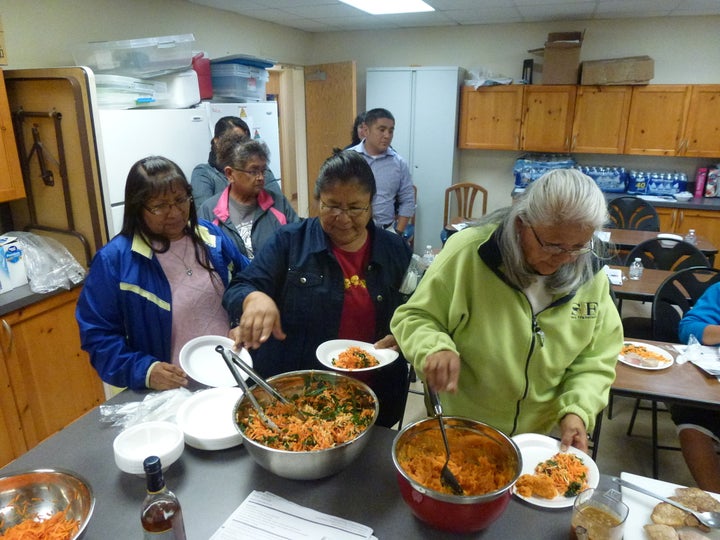 As part of MoGro's push to see that the produce purchased through its Food Club is actually eaten, the company has been organizing regular cooking and nutrition classes at a number of its community partner sites. They've also hosting a monthly lunch highlighting healthier foods at the Santo Domingo Pueblo's senior center.
Baran-Rees is not naive when it comes to breaking old habits, but she believes change is possible, one cucumber at a time.
"This is a multi-generational kind of project," Baran-Rees said. "Folks get really jazzed about the idea of, well, let's get a food truck and take it out to all these different areas and that will change everything. But it takes a while and it takes, I think, having really strong and thoughtful partners who are the local champions in their community. Without that, you're showing up with a food truck and nobody is shopping because you haven't really engaged the community."
Joseph Erbentraut covers promising innovations and challenges in the areas of food and water. In addition, they explore the evolving ways Americans are identifying and defining themselves. Tips? Email joseph.erbentraut@huffingtonpost.com.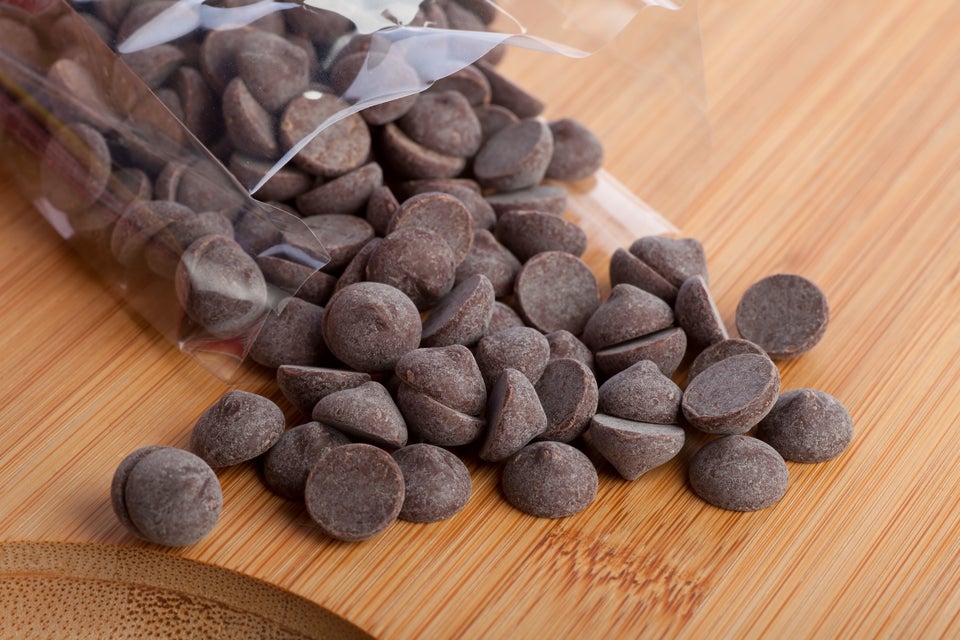 9 Addictive Foods, According To Science
Related