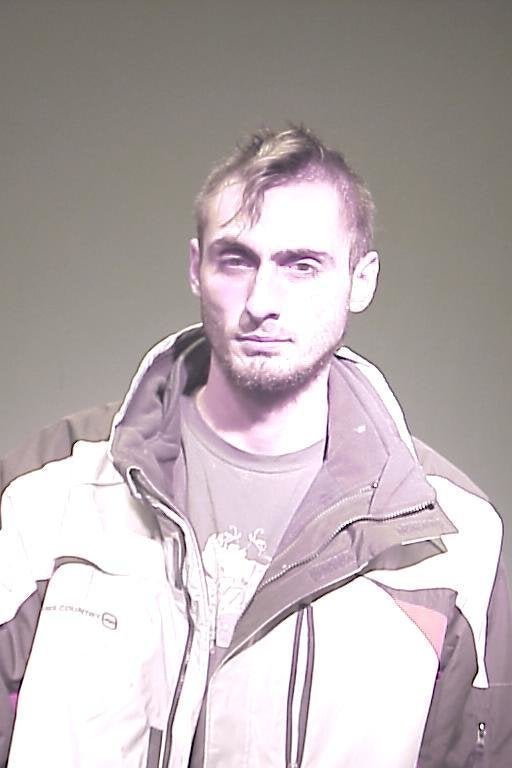 An alleged drug dealer is being held on $100,000 bond after passing out in a Chicago taxi on Christmas Day--with a "mobile meth lab" beside him.
Joseph Hoffman, 25, of Vancouver, Wash., was driven to a North Side police station Saturday by an irritated driver, the Chicago Sun-Times reports. After arriving at the station, police attempted to find identification on the unconscious man. Instead, they found something else in his duffle bag.
The Chicago Tribune reports that officers found "chemical bottles holding a clear, crystalline" substance, wired to a power source. Police said the duffle bag included a "mobile meth lab," as well as three pounds of methamphetamine worth an estimated $448,000. The discovery of the highly-volatile drugs led to a hazardous materials response by the Chicago Fire Department.
Hoffman was taken to St. Francis Hospital in Evanston for treatment, and when he woke up he allegedly gave police permission to search his temporary residence in the 800 block of Dakin Street. There, officers found "a gallon-size bottle of crystal material suspected to be GHB, or the so-called date rape drug, small blue pills suspected to be ecstasy, and a bag of cannabis," the Sun-Times reports.
Hoffman was charged with five felony counts of possession of a controlled substance, and allegedly shook his head in court when prosecutors said methamphetamine was worth $448,000 on the street.
The cab driver, who didn't expect to bust a drug dealer, just wanted his fare when he took Hoffman to the police station.
"They said they found a lot of bad stuff," the driver told the Tribune. "My only concern was to collect my fare...It was going on and on, and I didn't even get my full fare."
Related
Popular in the Community