A group of first-graders at Mitchell-Neilson Primary School in Murfreesboro, Tenn. had their recess cut short this week when their teacher found remnants of a mobile meth lab on the playground.
Shortly after the lunch hour Tuesday, the teacher noticed a bag with a plastic bottle and tube lying on the ground. Not knowing what the contraption was, she ushered the students back into the school and brought the items to the assistant principal's office.
The school officer, who also happens to be a part of the local Methamphetamine task force, recognized the materials as a part of a "shake and bake meth lab," Murfreesboro Police Sgt. Kyle Evans told the Daily News Journal. The Tennessee Meth Task Force was called in to remove the lab and authorities are now searching for the person responsible.
Murfressboro City Schools spokesperson Lisa Trail notes that no students were exposed and all are safe. No drugs were found inside the bottle.
Parents are still worried that children may have been exposed before the items were found on the playground, but officials say that students are only at risk if they came in direct or very close contact with the substance. Trail says school officials believe the incident is isolated.
"To the best of my knowledge, this is the first time we've had anything like this happen on one of our campuses," Trail told the station. "We hope it's the last time, but this is a learning experience."
Meth is federally classified as a "Schedule II drug" and is only legally available through a non-refillable prescription. The drug increases the release of dopamine leading to a euphoric sensation. Even small amounts of meth can lead to side effects like irregular heartbeat, increased blood pressure and hyperthermia.
Schedule II drugs are controlled substances that have high potential for abuse, has an accepted medical in the U.S., potentially with restrictions, and abuse of the drug could lead to severe dependence.

Related
Before You Go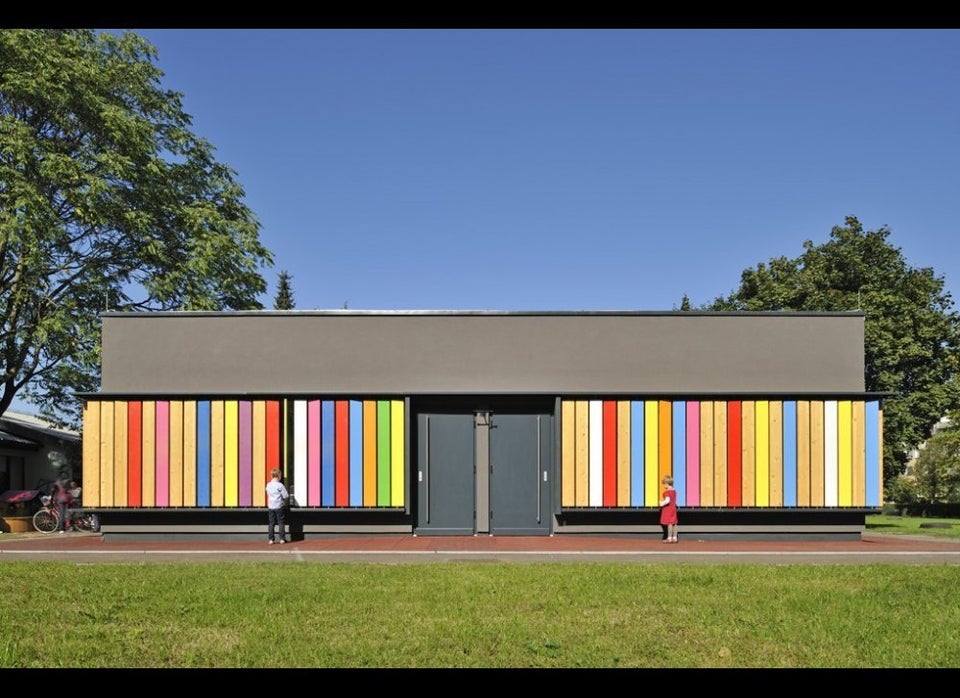 The Most Beautiful and Imaginative Public Schools in the World
Popular in the Community