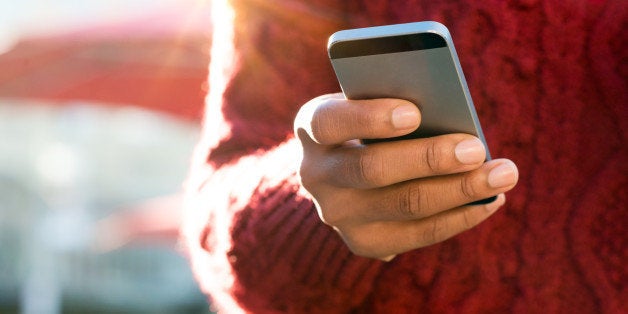 The emergence of the digital economy has transformed our financial lives in just a few short years. For most of us, paper paychecks are an artifact of the past. We pay bills with a few clicks on our keyboards. Our living rooms have become department stores with limitless options. For millions of Latinos who lack full access to the mainstream banking system, however, the convenience and richness of the digital economy seems out of reach. Fortunately, the key to helping Latinos achieve full economic citizenship and open the door to the new economy may literally be in the palm of their hands. Innovative new mobile payment technologies are creating opportunities for Latinos to use their smartphones to join the modern economy.

More than 46 percent of Latino households in the United States are considered unbanked or underbanked, according to the Federal Deposit Insurance Corporation. That means these families have only a limited relationship with a traditional banking institution, or no relationship at all. Instead, they often rely on cash and a patchwork of alternative financial services to shop, cash their paychecks and pay their bills. These families are already struggling to get by on an average income of $25,500 a year. Yet they pay nearly 10 percent of this amount on interest and fees to check cashers, payday lenders and even pawnshops, according to a report from the U.S. Postal Service Office of Inspector General.

I have been working on financial education in the Latino community for a long time, most recently through Master Your Card: Oportunidad, a community empowerment program sponsored by MasterCard. I have seen just how hard life can be for financially underserved families, but I also see immense opportunity to help Latinos gain economic citizenship - full financial inclusion in the U.S. and worldwide economy.

One area where Latinos are certainly not falling behind is adoption of smartphones. In fact, Latino families are leading the nation in smartphone use, according to a study by the Pew Research Center. Latinos are blazing a technological trail and now have the opportunity to help usher in a whole new era of secure electronic payments.

Mobile payment technologies span a range of options, from store-specific apps to virtual wallets. While adoption has so far been slow in the United States, the technology is poised for rapid growth. eMarketer research anticipates that the value of mobile pay transactions will more than triple this year.

Perhaps the best news of all for financially underserved Latinos is that there are mobile payment tools that do not require a bank account. Instead, these mobile wallets and apps can function like a prepaid debit card, allowing users to load money onto their phone where it is safe behind a fingerprint or passcode firewall. This allows users to track spending, create a budget and check the wallet's balance--all in real time.

Financially underserved families pay a steep price for living outside the financial mainstream--literally. Fortunately, innovations in mobile payment technology have opened the door to full economic citizenship for these families. Now that the door is open, it's time to show Latinos how to walk through.
Calling all HuffPost superfans!
Sign up for membership to become a founding member and help shape HuffPost's next chapter