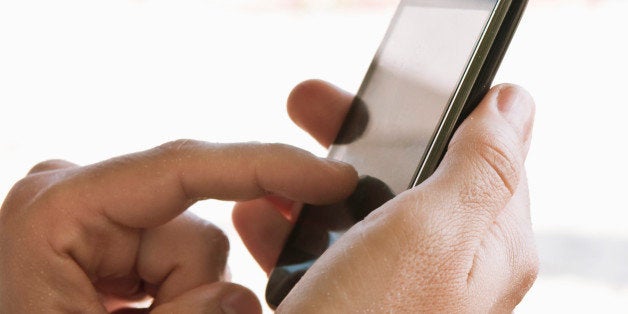 The arrival of Apple Pay has been a positive sign for NFC (near-field communication) mobile payments. Nevertheless, many in the industry have still chosen to remain on the sidelines, waiting to see whether the time for NFC has finally arrived. Over the coming months, we will inevitably see many announcements regarding the success of mobile payments - some of which will be more important than others. Here are the most important key leading indicators to look for:
1.Consumer wallet provisions - As the iPhone 6 rolls out, we will likely hear about the number of wallets that are being provisioned. This will likely be the first leading indicator. Most marketers will likely be looking for a number in the 10 million range before they really begin to take notice. According to NPD, Apple sold ~50 million phones in the U.S. last year. That would mean a 20% adoption rate would be required to reach scale by the end of next year.
2.Consumer use in existing, high volume accounts - Once consumers get the wallet, they will be looking for places to use it. Merchants such as McDonald's, Subway and CVS - high-frequency purchases with many convenient locations - will be among their first stops. While it is unlikely any of these accounts will release actual figures, one can gauge use by interviewing their store associates at checkout.
3.Number of ratings on the app stores (not necessarily positive) - As people begin to engage with the technology, they will post reviews on the app stores. Inevitably, not all reviews will be positive as there are still several barriers to use including a) an embedded base of non-NFC phones who cannot get the technology, b) lack of acceptance and broken readers and c) user error. However, the mere presence of reviews can serve as evidence that there is a base of enthusiasts.
4.Consumer requests for NFC - As mobile payments take off, consumers should begin to clamor for more places to use it. Merchants should expect to see consumer requests first in their social channels as well as at checkout.
Merchant adoption

5.NFC implementations in key merchant categories - The most important factor in habituating mobile payments will be an increase in merchant acceptance. The number of locations using NFC is much less important than transaction coverage - the percent of a consumer's transactions where they can use the technology. That will mean enabling large national accounts in high-frequency categories including: grocery, gas/convenience, quick-serve restaurants and coffee, drug, vending and transit.
6.Increase in terminal sales and upgrades - Broad merchant adoption should also lead to an increase in terminal upgrades and replacements. Consequently, one would expect to see an increase in sales by the key manufacturers including VeriFone, Ingenico and Equinox.
7.Emergence of a commerce model - Marketers are looking for alternatives to market to consumers via mobile. To date, over 60% of that spend has gone to just two companies - Google and Facebook. If mobile payments takes off, marketers will likely allocate mobile marketing spend to support payments. That could include mobile offers (e.g., via Passport), the mobilization of their loyalty programs and the use of NFC tags throughout retail stores.
Issuer promotion and adoption

8.Issuer promotion of NFC wallets - Outside of Apple, partner issuers will have the best data about consumer adoption of mobile wallets. Issuers view mobile payments as an opportunity to gain market share. If they see significant activity, they may seek to take advantage of it by promoting mobile payments themselves.
9.Increase in the number of partner issuers - Apple's announcement included an impressive list of issuers accounting for over 80% of transaction. However, there is a long list of smaller issuers that have yet to get onboard. If mobile payments is seen as a competitive threat, the number of issuer partners will grow.
10.Launch of competing issuer wallets - No issuer wants their product sitting side-by-side with a competing issuer product in a wallet. If they see mobile payments taking hold, larger issuers will launch their own wallets where they can control the user experience. On the Android platform, HCE already makes this a possibility. They will also likely pressure Apple for similar capabilities.
None of this will happen overnight. We will likely see some light promotion of the wallet during the holiday season, both in Apple ads and in those of key merchant partners. I suspect we will not see real "signs of life" until mid-next year when Apple Pay begins to reach scale (assuming it does) and the EMV regulation, which encourages retailers to adopt contactless, begins to take hold. That said, smart retailers will be reading the tea leaves and looking at these leading indicators for signs of life to inform their own mobile payment strategies.
Related
Popular in the Community