For those focused on the subject matter, yesterday's Tweet fest from TeamAndIRC and Blackphone was both curious and good theatre.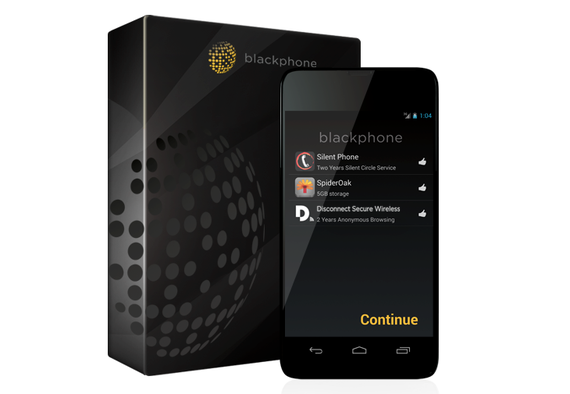 Silent Circle is a venture backed company and has raised some serious funding, part of it from Ross Perot, Jr. They have entered into a partnership with a small company in Spain to produce an allegedly "secure" mobile phone. Their global headquarters are now in Switzerland, presumably to position themselves as a truly neutral and "unbiased" international company. Silent Circle teamed up with Geeksphone, a small company that markets phones it does not make. Their Smartphones are either Android or Firefox based. The company supposedly has expertise in adapting operating systems and arranging for off shore manufacturing of their products.

Since the Snowden leaks began, privacy advocates have been hyper ventilating about the range of NSA's operations, particularly on the domestic front. Because we live in a globalized world, NSA's operations are a fire starter and both the press and myriad cyber security personalities and entities have been dancing around the fire and stoking the flames by making or insinuating anti-NSA sentiment to promote their products. NSA performs an incredibly important role in protecting Americans but it also appears they play an unintentional supporting role in hyping cyber and mobile security products.

So the question is, do Blackphone's promotional efforts live up to the actual performance of the device? It seems not. Hacker Justin Case at the recent Black Hat USA Security Conference in Las Vegas (a great event) got his hands on a Blackphone and had some fun with it. We know from reading the Tweets and press that he found vulnerabilities in a brief time frame. Three announced. Maybe more kept private. The company reacted and claimed this and that stating their team is still looking into the vulnerabilities they have found so far, with one portion still being examined and that will be disclosed privately when fully understood. In other words the device has a problem. It may or may not be remedied.

The world of cyber and mobile security has a great many hacker capabilities and individuals that labor for the dark side. A large number of companies work hard to mitigate threats and increase the productivity of users. Significant investment is going into the space. Blackphone has done a lot of PR since the Mobile World Conference in February 2014.They state on their website that their product is the result of the best privacy minds in the industry and that they have the best-of-breed hardware without the usual security compromises.

It would seem Justin Case disagrees with them. So is the Blackphone hype or reality?
Related
Popular in the Community