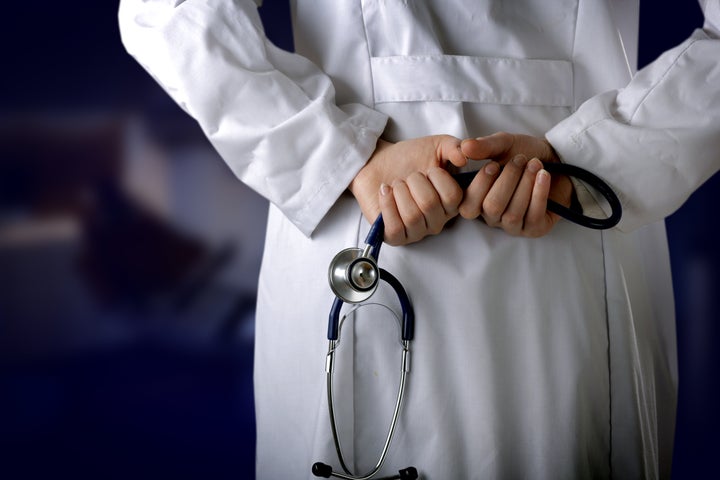 From the dorm room to the classroom, mobile technology is revolutionizing the way students learn. Medical schools are no exception: Old school methods are crashing into new school technologies and changing the way your future doctor is learns about the body, disease and treatment.
I recently gave a talk to fellow medical school professors arguing that we need to take a lesson from the playbook of Rovio's popular game Angry Birds™. The birds-versus-pigs format is so successful because it is efficient: Players experience sequential, gated challenges to defeat egg-snatching pigs, there is immediate feedback as the birds either succeed or fail, and players are challenged all over again. Practice makes perfect.
Meanwhile, our smart phones have transformed into Star Trek-style tricorders. These tiny computers that fit in our pocket are able to measure vitals, provide step-by-step instructions, and even assist in diagnosing disease. And mobile applications capitalize on the fact that learning is best when the individual is motivated by a need to know the information.
At UCSF, we used this blended learning approach -- practice-makes-perfect and technology-enhanced learning -- when we built a new, high tech gross anatomy lab. The lab, which overlooks the city of San Francisco from its 13th floor perch on Parnassus Heights, is arguably one of the most advanced in the world.
In the past, students worked in labs that had fixed operating tables, harsh lights, and heavy anatomy textbooks. Today, as you walk into the new UCSF Anatomy Learning Center, the first thing you notice is a bright and welcoming space. The tables and lights are mobile, huge video screens line the walls, and there are iPads at every station. Such upgrades represent more than just flashy new features; they actually represent a studied approach to learning that helps students become better doctors, pharmacists, nurses, dentists, and physical therapists.
A typical day in the lab finds one of our first-year students, Dominique, assigned to study the knee joint on her first "patient," a cadaver. She swipes through the iBook lab manual, watches videos, and interacts with detailed graphics while dissecting the cadaver's knee. When she finds something interesting during the dissection -- say, evidence of a knee replacement surgery -- she uses a roving camera station to display the finding on all the other screens in the room for her classmates to see. Dominique and the rest of the class then move to the adjoining classroom where they image their own knee joints via ultrasound, giving her a unique perspective as the images come from within her own body. Finally, Dominique watches a live knee exam with a real orthopedist and Mrs. Mukherjee, a patient who had agreed to have her clinic visit telecast into the anatomy lab via the telemedicine network. Dominique is particularly struck as Mrs. Mukherjee talks about living with knee pain.
This is the future of education that is only possible with technology that works with and enhances the busy, dynamic learning experience of a student. Stay tuned for more on the tech revolutions happening across campus.
Calling all HuffPost superfans!
Sign up for membership to become a founding member and help shape HuffPost's next chapter