Freelancing has changed dramatically over the past ten years. The days of invoicing by mail or email and waiting for a check to arrive are long gone, at least for most of my clients. I rely heavily on the convenience of electronic invoicing and banking.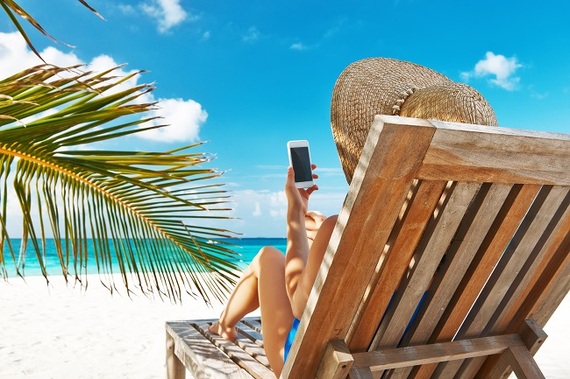 With the right apps, I can literally run my business entirely from my phone if I really want to. Which I do. I have visions of surf, sand, and palm fronds swaying in the breeze. Here's how I plan to make it happen.
Disruption in the Financial Industry
New technology has been building momentum in the financial industry for years. As more people and businesses turn to new decentralized, currency-less financial services, we may see a completely different economic underpinning of our global society.
Blockchain technology makes mobile and peer-to-peer financial transactions possible. Transactions are conducted over a network of computers, as opposed to a central bank repository, with the data stored and maintained in distributed databases.
The banking revolution makes my life as a freelancer - and my dream of being a digital nomad - possible.
Traditional Goes Mobile
Like most people, I'm addicted to my phone, and it's one of the most important components to my tropical retirement plan. Credit card companies like Visa and Discover have integrated smart phones with security protocols to make it easier than ever to use credit anywhere, even overseas, by matching the location of the phone to my credit card activity.
Visa's smart tracking keeps accounts from being frozen when suspicious activity occurs, like me buying drinks on a beach they didn't know I was going to visit.
Discover goes a step further and lets me freeze spending on my account if I happen to leave my card somewhere, or if my stuff gets jacked while I'm hunting for shells.
My bank has even made strides towards more convenient mobile banking. I can check my balance, transfer money, and deposit checks from an app on my phone. Yes, I still get paper checks from the occasional client. Now I just snap a photo and upload it from the app and I'm done. The money is there and I never have to leave my hammock.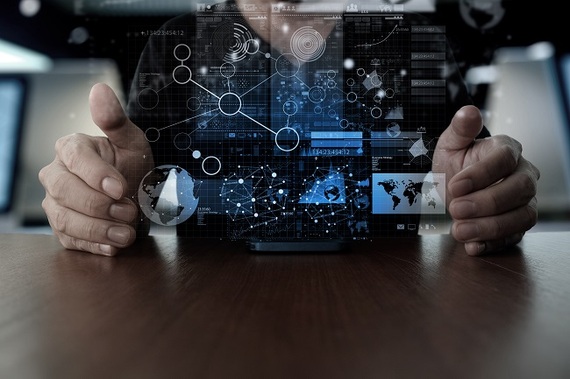 Who Needs a Card?
The ability to pay for things with my phone revolutionizes my ability to work from wherever I want.
While PayPal is the granddaddy of peer-to-peer transactions, the newest generation works inside chat apps. Facebook and Viber are the ones that excite me the most. Viber paired with Western Union to create their payment method, which has international currency exchange options. And since my retirement dream destination might be Belize or Roatan, where my family is from, currency conversion will be important.
Facebook Pay has the benefit of being connected to most of the people I already know. I wish it had an invoicing feature, but for now it's a little more casual. As they add features to let people make purchases from their timelines, I may eventually be able to leverage this for my business.
Apple Pay allows me to pay for purchases and surfaces by holding my phone near the reader. That's it. Just wave my phone around and payment happens in so many places I almost don't need a wallet anymore. It gets better though, because I can also use my watch if my hands happen to be full. I love living in the future. The list of stores and apps that accept Apple Pay is growing on an almost daily basis. And of course Android Pay offers the same convenience.
PayPal was my gateway payment drug. It is still one of the easiest and most well known platforms, but it only works exceptionally well from my computer. Yes, there is an app but it won't let me invoice and handling some of the more detailed tasks isn't intuitive enough for me to be satisfied. In the wake of the competition, I expect that will improve.
Future Security
We've had fingerprint technology for years, and there's been talk of eye scans and facial recognition. The next level is on the way. Integrated multimodal biometric security uses multiple physical and behavioral traits to identify the user. What hacker will be able to crack a code created from your face, voice, and fingerprint to get into your banking app? Unbreakable security is not far in the future.
Mobile banking is where we are headed as a society, and I couldn't be more thrilled. The security inherent on a password protected phone, plus the convenience of doing all my business from wherever I please makes me absolutely giddy. We're not quite there yet, but I can see a time when I'll be able to write content by speaking into my phone, email the finished product to my client, invoice and be paid, all with my phone.
My phone, people. Not my computer or vulnerable-to-sand-and-water laptop, but my phone. With a small carry-on for some clothes and toiletries and my phone, I can work from anywhere.
I'll meet you on the beach. Bring sunscreen.
Calling all HuffPost superfans!
Sign up for membership to become a founding member and help shape HuffPost's next chapter