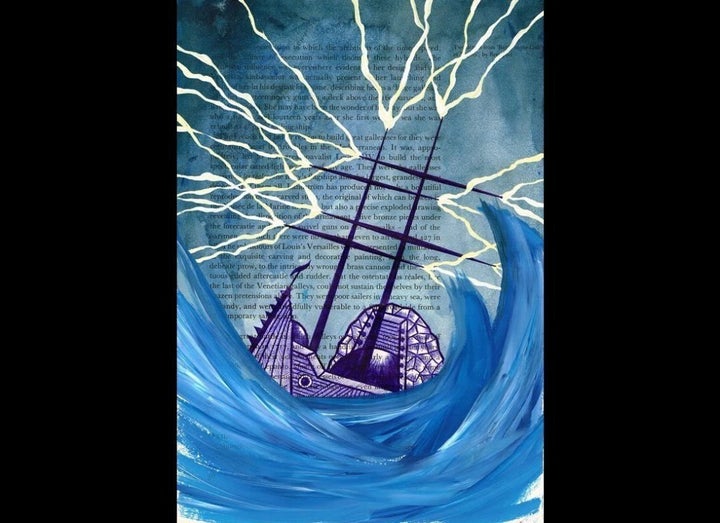 While other high school freshmen were playing video games or going to baseball practice, Matt Kish was reading the unabridged edition of "Moby Dick" in his bedroom.
He had already read the abridged version about a dozen times -- and seen the 1956 classic film adaptation, with Gregory Peck as Captain Ahab -- immediately smitten from an early age with the idea that a monster, as he puts it, could almost be real.
Fitting, then, that almost 35 years after Kish first read the nautical novel, Tin House will publish his own original creation: "Moby Dick in Pictures: One Drawing For Every Page," which he created from his closet-turned-art-studio outside Columbus, Ohio.
"['Moby Dick'] has been such a companion for me my whole life," Kish told HuffPost. "I've read it a bunch of times, I saw the TV movie, various comic book adaptations -- it's been such a part of me."
Kish has spent his whole life in the Midwest, moving around often and taking on a variety of jobs. He's mowed lawns at a hospital, cooked in a college cafeteria, taught high school English, washed dishes at a pizza place, worked retail at bookstore, served as the registrar at a hospital, and finally, after picking up a graduate degree in library science, he became a librarian.
Grugdingly, Kish said, he can now add "artist" to that list, though he frets over the term. "I like to use the term illustrator -- that may be a bit closer to what it is I'm doing," he said. "I know there's a lot of things I'm not very good at. There's a lot of artists out there, they're real assholes, and if you haven't gone to art school, if you haven't had an MFA, if you haven't had a gallery show, if you cant put together some rambling artist statement, you're not worthy of that term. I suppose I want to avoid a confrontation more than anything else."
The idea to illustrate every page of his favorite novel came out of one restless summer spent looking for a new project. He'd always liked to draw -- "very detailed, far too detailed stuff," he said -- and a friend suggested he take on "Moby Dick." Inspired by Zak Smith's illustrated version of Thomas Pynchon's "Gravity's Rainbow," the idea of something that "nakedly ambitious" appealed to him.
So Kish gave himself a goal: with the 552-page Signet Classics paperback version of the Melville classic as his guidepost, he'd draw one illustration a day. One for every page.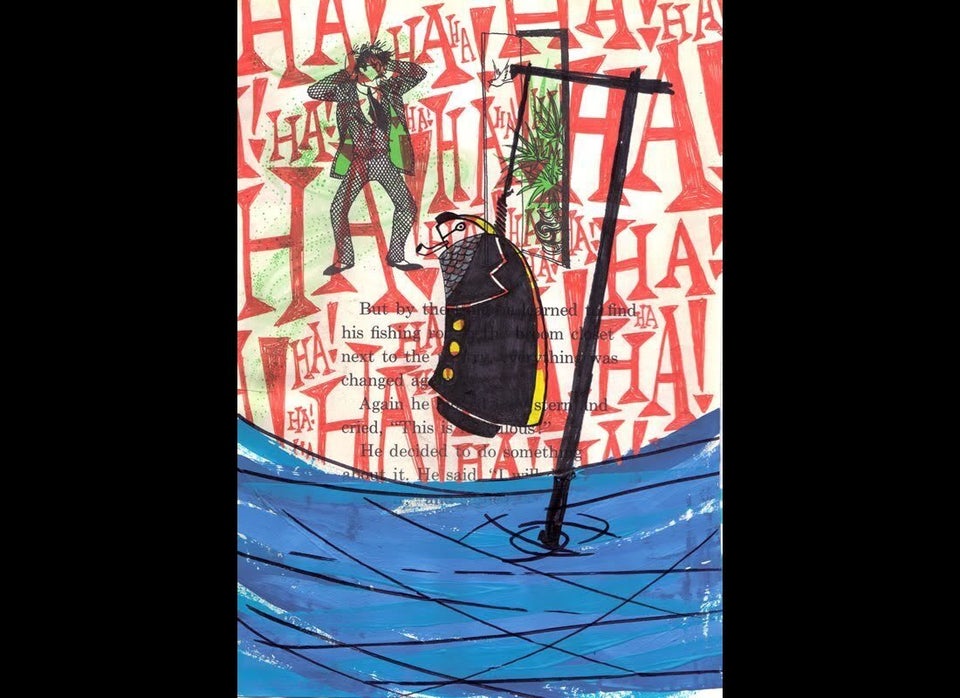 He began the project on Aug. 5, 2009, and sustained it even as he and his wife gave up their lease in Dayton, where Kish still works, and moved to Columbus, an hour and a half away. His lengthier commute only lessened the time he had each night to draw.
"I'd never done anything at this kind of pace, and that's definitely one of the things that made this project challenging," he said.
"And maddening," he added.
He started a blog where he posted his daily illustrations -- mainly just so family and friends could check out his work. But within days, other "Moby Dick" fan sites caught on and began reposting his drawings. Soon, to his surprise, he was fielding requests from publishers.
This outside interest proved crucial, since finishing the project turned out to be quite a slog.
"When I signed the contract, there was this due date," he said. "Then at that point I started [having] all these nightmares. What if I break my arm? What if I break my hand? The last two months were literally hell on earth."
On Jan. 29, 2011, Kish finished the project, just ahead of his 552-day deadline. When he was done, he felt exhilarated, profusely thanking his "endlessly supportive" wife for putting up with her mostly-absent husband, and then immediately started wondering what he was going to do next.
"It's really kind of an agonizing thing to think about right now," he said. "One of the nice things about having been completely obscure prior to this is I could really do whatever the fuck I wanted to do."
Most of the pressure seems to be coming from Kish himself, since he is clearly his own harshest critic. Nonetheless, he's been fielding offers from other publishers and authors about illustrating their work, and plans to keep drawing.
"For the most part people have been really supportive and really encouraging," he said, seemingly surprised by all the attention his work has received. "I guess I've gotten some really positive feedback. So, who knows? It's a fickle world."
Related
Popular in the Community