Got to meet one of my all time favorite musicians, Moby, last night at the Skirball Cultural Center in Los Angeles, CA.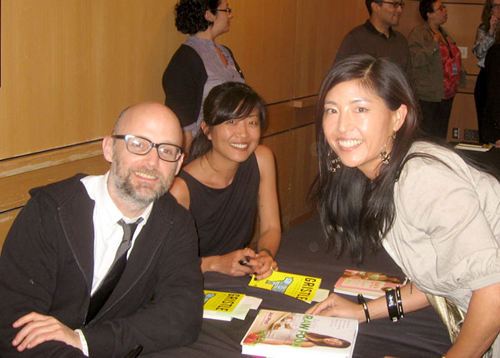 Moby was there with his co-editor Miyun Park speaking about food safety issues and how annoying he used to be as a militant vegan. He said at one point, it had gotten so bad, he almost refused to speak with anyone not vegan. Well thank goodness he's changed his tune. Today, he practices compassion and understanding that people come from different backgrounds and places in life. And that veganism is a path and a journey that changes day to day.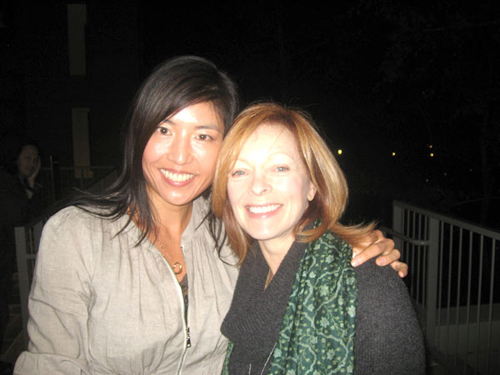 Award winning actress Frances Fisher was also there last night. She looks great, and was proud to share with me about her vegan catered holiday party last year.
I gifted Moby an early copy of Ani's Raw Food Essentials and Miyun a copy of Ani's Raw Food Desserts.