The LA Times reports that the LAPD are registering a spike in graffiti and tagging in the Little Tokyo neighborhood surrounding the Geffen Contemporary at MOCA. MOCA director Jeffrey Deitch pegs it on the "young" and "anarchic," and is quoted giving this message to illegal taggers: "If you harness your talent you can be in a museum some day, make a contribution and a living from it."
But some of the unsanctioned street art might be coming from prominent street artists in town for the exhibit, or from the exhibit's artists themselves. Greg Linton, editor of the Los Angeles street art blog MELROSEandFAIRFAX, told HuffPost that Barry McGee, Andre, and Space Invader are just some of the artists who seem to be sharing their work both in and out of the museum. Additionally, prominent street artists who weren't curated for the MOCA show are flocking to "leave their mark" on or near the museum.
Despite residents' complaints about the spike in graffiti, Linton observes that "all this activity is especially exciting for Los Angeles, as it is becoming known as the worldwide mecca for street art." His advice to Angelenos:
"Even if people still don't appreciate the unsanctioned aspect of street art, it might be a good idea to save the tag on your door. Today's taggers are tomorrow's fine artists (or, like with Twist, the today's current fine artists!), and the graffiti on your door might just be the next Banksy!"
Banksy is a street artist who was nominated for an Oscar this year for his role in the documentary "Exit Through the Gift Shop." In 2007, Banksy set a record when one of his paintings sold for $1.8 million.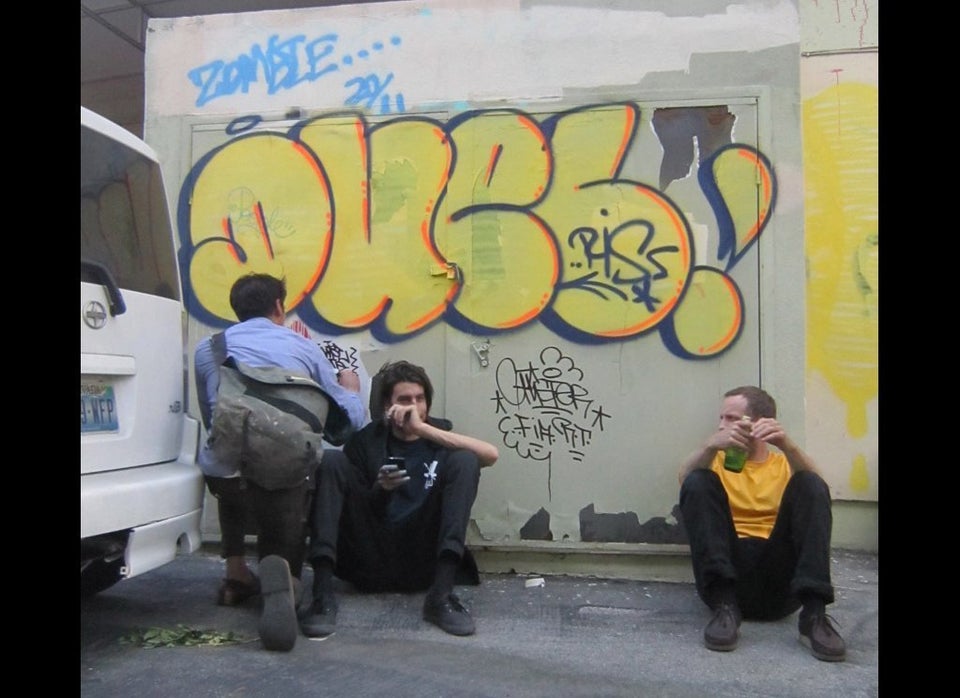 MOCA's Unsanctioned Street Art
Popular in the Community