A leading drug policy reform group has created a satirical ad seeking a new Drug Enforcement Administration chief that skewers the DEA in the wake of scandals and the announcement that its current administrator plans to resign.
The ad, which was produced by Drug Policy Alliance and is slated to appear in Wednesday's edition of congressional newspaper Roll Call, lists the new DEA chief's primary responsibilities -- including mass incarceration, police state tactics, obstruction of science, subverting democracy and undermining human rights.
The mock advertisement is part of a campaign to influence President Barack Obama's selection for the next administrator, end the agency's opposition to changing national and state marijuana laws and ultimately reform the agency or abolish it altogether, the DPA said.
"The Drug Enforcement Administration (DEA) is seeking a new chief to prolong the failed war on drugs," the ad begins. "The ideal candidate should have at least 10 years' experience turning a blind eye to scandal and corruption, be adept at undermining the Bill of Rights, and have a firm and unwavering commitment to the status quo. You must also be a self-starter, as this position comes with little congressional oversight."
Here's a preview of the ad that will run in Roll Call, via Drug Policy Alliance: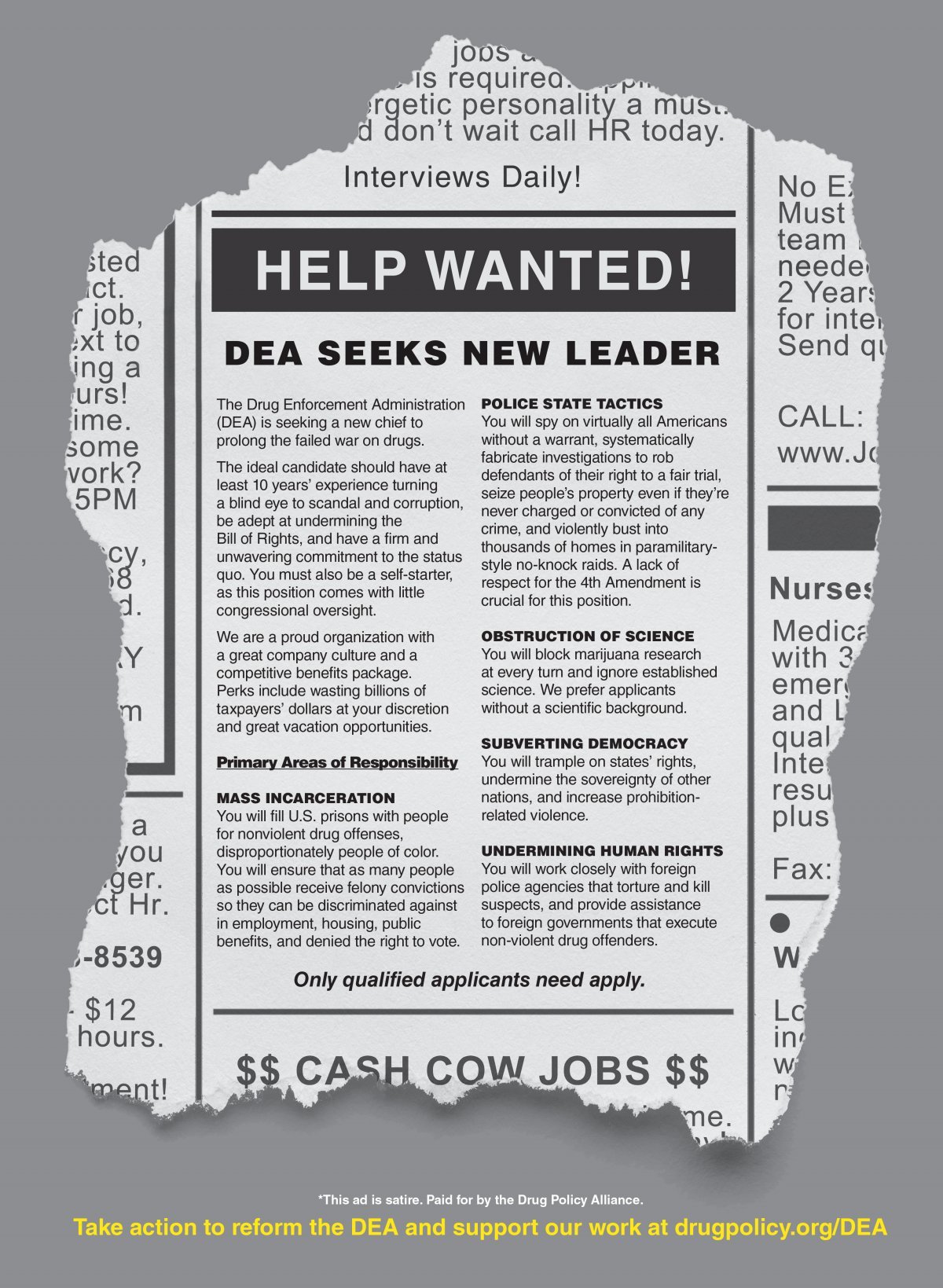 In March, the DOJ's Office of the Inspector General released a startling report on how several federal law enforcement agencies have handled allegations of sexual harassment and misconduct. The report said seven DEA agents had admitted to attending parties with prostitutes dating back to 2001.
Most of the implicated agents were disciplined for their actions, but only with suspensions of up to 10 days. None of the agents was fired, and some had even been promoted between the time the incidents occurred and the time they were fully investigated.
In a strong rebuke to her leadership, a bipartisan group of congressional lawmakers declared in April that they have "no confidence" in Leonhart.
With just days before Leonhart is scheduled to step down, it remains unclear who her successor will be. Both lawmakers and drug policy reformers have campaigned the Obama administration to select a more progressive head this time around.
Leonhart came to head the DEA as acting administrator in 2007, under former President George W. Bush. She was made administrator in 2010 during Obama's first term, but has long seemed out of step on drug policy, clashing with the administration over the legalization of recreational marijuana in Colorado and Washington and with its efforts to lower the mandatory minimum sentences for those convicted of federal drug crimes.
"Drug prohibition, like alcohol Prohibition, breeds crime, corruption, and violence -- and creates a situation where law enforcement officers must risk their lives in a fight that can't be won," said Ethan Nadelmann, executive director of DPA, in a statement about the ad. "It's time to reform not just the DEA but broader U.S. and global drug policy. The optimal drug policy would reduce the role of criminalization and the criminal justice system in drug control to the greatest extent possible, while protecting public safety and health."
Before You Go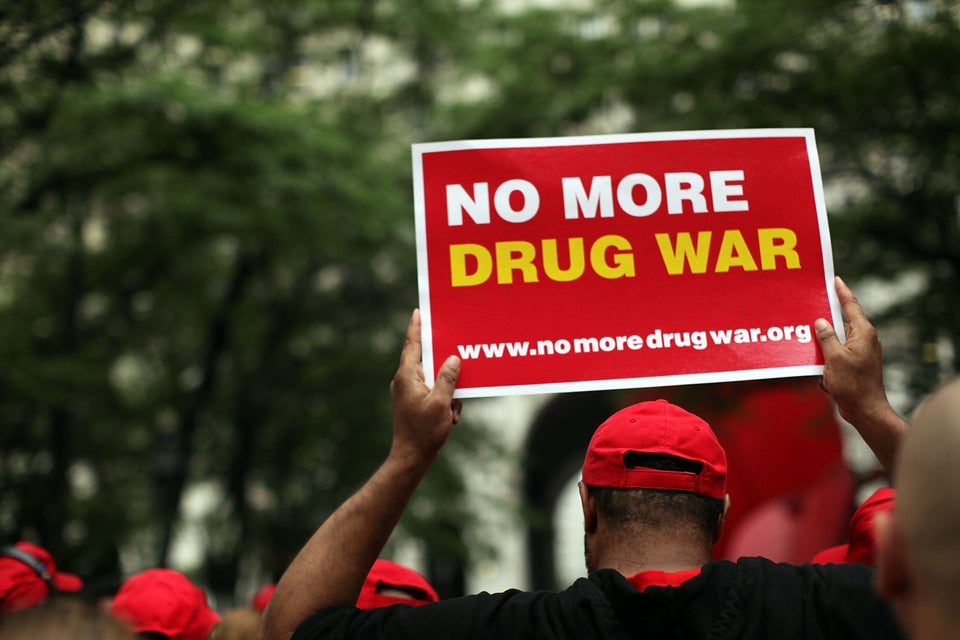 27 Reasons Why The U.S. Shouldn't Lead The War On Drugs
Popular in the Community