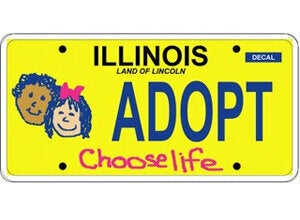 In this election, record numbers of Catholics and young Evangelicals, the nation's traditional pro-life base, voted in unexpected ways. They voted to elect our second pro-choice President. Rather than induce reflection in staunch pro-life groups, they have instead reacted with denial and yet more extremism.
First the numbers. The New York Times reports that Obama inspired an 8% jump in Catholic supporters compared to those who voted for the Catholic John Kerry in 2004. And Obama doubled his support among young white evangelicals (those ages 18 to 29) compared with Kerry. The increase was almost the same for white evangelicals ages 30 to 44.
The Times reports that young Evangelicals were persuaded by "a broader agenda" than abortion. In the case of the pro-life movement, that broader agenda included rolling back access to contraception, and backing abstinence-only programs despite mounting evidence of its failures. They oppose contraception, stem cell and IVF treatment, all issues that find strong support even among self-described pro-life voters. Pro-life campaigns targeting these issues clearly alienated otherwise sympathetic voters; helping propel Obama into the presidency.
This election provides further evidence that the pro-life movement has lost resonance with voters. Oddly, pro-life groups have responded to defeats by redoubling their efforts - usually the exact same efforts - on behalf of this extreme agenda.
Three days after his election, for example, one anti-abortion group took aim at President-elect Obama's leadership on expanding access to contraception. The organization, the Population Research Institute (PRI), is best known for its mission to stop family planning in the poorest regions of the world. On Friday the group attacked Obama for having been the sponsor of Prevention First, legislation that would dramatically expand access to birth control in the United States. The organization's press release stated,
"Obama has pledged to pay for abortions with Americans' tax dollars, such as in the Prevention First Act which he co-sponsored in the Senate. The bill will "increase funding for family planning and comprehensive sex education that teaches both abstinence and safe sex methods. The Act will also end insurance discrimination against contraception, improve awareness about emergency contraception, and provide compassionate assistance to rape victims." According to PRI, this language disguises the "ugly reality" that the legislation would "force insurance companies to fund, doctors to prescribe, and pharmacies to dispense, abortifacient contraceptives."
Despite the fact that the Prevention First legislation does not fund or expand access to abortion, PRI presses ahead with its transparent misinformation campaign claiming contraception can act as an abortion. They do this despite the evidence that such tactics helped drive many self-described pro-life Americans (those that know the difference between contraception and abortion) to vote for Obama. His proven-to-work prevention policies enjoy wide public support.
PRI is not the only pro-life group ignoring the writing on the wall. Those behind Colorado's Amendment 48, which was handily defeated, have only been encouraged by their spectacular failure. No less than seventy five percent of Coloradoans, including many prominent pro-lifers like Governor Bill Ritter, rejected the thinly veiled attack on contraception. After such a resounding defeat, you might think that campaign strategists would reconsider such an approach. Instead, one day after the election, Amendment 48's team apparently took this lesson from the failure: if it doesn't work once, try it again (and again). One day after the election the amendment's sponsor announced the launch of the same exact effort in 17 states. According to Life News, "Keith Mason, one of the Personhood Amendment organizers, says his group plans to take the measure to every state where citizens can put proposals on the ballot and to submit them over and over again until they win."
Such obstinacy in the face of public consensus appears to be trying the electorate's collective patience. In South Dakota, for the second time, the state's deeply religious and conservative voters rejected the ballot initiative that would have banned abortion. How did Leslee Unruh, the abortion ban organizer, respond? Like a stalker. "Third time's the charm," she told the LA Times, "We're coming back. We're not going away. "
The electorate may need a restraining order.
Calling all HuffPost superfans!
Sign up for membership to become a founding member and help shape HuffPost's next chapter