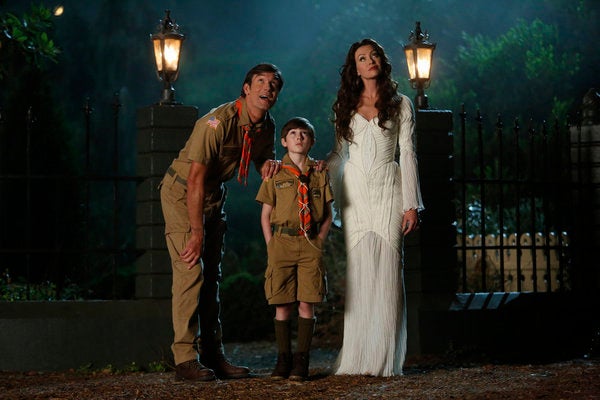 "Mockingbird Lane" will not proceed on NBC. The pilot, which aired as a one-off Halloween special, will be all that's produced of "The Munsters" remake.
Series creator Bryan Fuller tweeted the news to his followers.
Fuller wrote the script for the show that was a modern-day retelling of the Munster clan made up of vampires, werewolves and Frakenstein. Bryan Singer directed the pilot that aired on NBC in October. The show was billed as a Halloween special and had 5.5 million viewers. Jerry O'Connell, Portia de Rossi, Charity Wakefield, Mason Cook and Eddie Izzard starred in the pilot.
Fuller had been developing "The Munsters" reboot since 2010 and the pilot reportedly cost $10 million to produce. While "Mockingbird Lane" isn't going forward, Fuller fans have "Hannibal" to look forward to on NBC. Hugh Dancy, Gillian Anderson and many, many Fuller veterans star in the thriller about serial killer Hannibal Lecter. No premiere date has been announced.
Relive "Mockingbird Lane" by clicking through the slideshow below.