MOD New York: Fashion Takes a Trip
Museum of the City of New York
November 22—Through April 1
Who could ever forget those 13-button wool Navy bell bottoms with the sailor's name stenciled above the right rear pocket that I bought at the Army Navy store on lower Fifth Avenue and lived in during the late 1960s. Very COOL! I hated to part with them.
So, it was truly heart-warming to find the pants listed among Marty Freedman's (owner of Limbo's boutique on St. Mark's Place) top rag picker's favorites in Hazel Clark's essay, "Fashioning the 1960s in New York: A Whole New Way of Shopping." Clark's essay is one of several included in a fine book accompanying Mod New York: Fashion Takes a Trip, a major exhibit now up at the Museum of the City of New York (MCNY).
Tracing the evolution of style in the 1960s and early 1970s, the exhibit encapsulates four sections: First Lady Fashion (1960-1963); Youthquake (1964-1966); New Bohemia (1967-1969); and the New Nonchalance (1970-1973). Co-curated by Phyllis Magidson, the Elizabeth Farran Tozer curator of costumes and Donald Albrecht, the curator of architecture and design, the exhibit follows a timeline that reveals how the transformation of the aesthetics of fashion mirrored and/or coincided with such dramatic social and political movements as Feminism, Civil Rights, Afro Centrism, Black is Beautiful, the Space Age, the British Invasion, and protests against the Vietnam War. Though the exhibit primarily focuses on women's clothing, each section does have a token male manikin.
Big, bold, and sweeping shifts of the fashion pendulum, began with Jackie Kennedy's inauguration as First Lady, on January 20, 1961, dressed for the ceremonies, as the wall text tells us, in her now iconic greige coat (grey-beige color), designed by Oleg Cassini, accessorized with a sable collar and a matching barrel muff, and a coordinated domed pillbox hat from Bergdorf Goodman. Within months, the Jackie Kennedy look, epitomizing the new American fashion with a classic and refined style that was clearly French influenced, spread across the country.
When Jackie appointed Oleg Cassini as her "Secretary of Style," Cassini broke with the form-fitting designs of the 1950s, melding his French couture training with his experience as a costumer in Hollywood. The result of this synthesis was a style that Life Magazine described as "sophisticated simplicity." While the lines were elegant, the fabrics were often opulent, silks and brocades, like Cassini's evening ensemble with a midi overblouse and skirt, and Givency's silk faille ball gown with a stole of silk crepe trimmed with ostrich feathers. Epitomizing this style is Sarmi's evening dress of silk embroidered with beads and satin worn by Mrs. William Cahan (Mary Sykes Cahan) to the inaugural ball.
Taking their cue from Vogue editor Diana Vreeland, who coined the next fashion shift, "Youthquake," Magidson and Albrecht selected garments that showcased younger and fitter bodies. Enter the mini skirt (mine was very tight and very short) and "shape-skimming silhouettes" made from new fabrics: vinyls, polyesters, and knits. Beneath them, structured corsets were gone, replaced by natural undergarments like Rudi Gernreich's "No Bra," made of super-sheer fabric. New designers appeared on the fashion scene, Betsey Johnson, and Mary Quant, who came with the British invasion, and new venues popped up, too. One of the hottest was Paraphernalia boutique on Madison Avenue and 67th Street, a shop which Magidson described as, "A vital blend of late-hour hangout for New York's beautiful people, where one could try on, purchase, and walk out wearing the day's cutting-edge fashion." The whole ethos of the store, Magidson said, was that a garment should "not be more expensive than a plane trip to Puerto Rico which was $99."
Representing Youthquake in the opening gallery that serves as a prologue to the timeline are three manikins, two that shout color: a vinyl dress, with a bright yellow bodice and shocking pink shirt, attributed to Tiger Morse, ca. 1966, and an eye-popping orange and green print day dress by Chester Weinberg, that retailed at Henri Bendel; and a third that conveys a more sedate style--a pastel coat and dress ensemble by Andre Courreges. In the Youthquake section that follows, there's lots to admire among the vibrant clothing-- a cocktail dress of alternating sequin bands by Yves Saint Laurent (attributed) and a striking black-and-white "swirl" dress and hat by Ruby Bailey. I took to that one immediately and wished that it was hanging in my closet.
Curators Magidson and Albrecht have identified a series of dramatic events that transformed America during the years 1967-1969, when there was no fashion protocol and when India imports, tribal things, and thrift shops infiltrated fashion. Among the events were: Thurgood Marshall's appointment as the first African-American Supreme Court Justice; a massive Be-in attended by thousands in New York's Central Park; the assassination of Martin Luther King, Jr. in Memphis and of Robert F. Kennedy in Los Angeles; the opening of the rock musical Hair on Broadway; Anti-Vietnam War protestors battling with Chicago police during the Democratic National Convention; Richard M. Nixon defeating Minnesota Senator Hubert Humphrey to win the presidency; LBGT New Yorkers demonstrating at the Stonewall Inn; and American astronaut Neil Armstrong as the first man to walk on the moon.
Dubbed as the "New Bohemia" by cultural critic John Gruen in a 1967 Vogue, the focus was on rejecting the Establishment, with designers selecting bold colors and patterns and unusual materials like paper. Trendy boutiques appeared in New York and across the country. Major New York department stores, like Henri Bendel, led by Geraldine Stutz, followed suit by creating their own internal mini-boutiques.
New Bohemian Fashion was often intentionally mismatched, as can be seen in Geoffrey Beene's layered look, a dress of cotton patchwork with a printed overskirt (1968-1969); and Leo Narducci's evening culottes of printed chiffon with an ostrich feather collar (1967). In the accompanying book, there's a lovely black-and-white photo of curator Phyllis Magidson dressed in a bold-patterned harem jumpsuit from 1968.
By 1970, the fashion pendulum began to swing back from the anything goes philosophy of New Bohemia styles, a change that Vogue described as "a whole new mood of dressing—a nonchalance." Suddenly, there was a return to a quieter palette and sleeker lines. Clothing featured lightweight fabrics and some women's designers like Yves Saint Laurent turned to menswear for inspiration, introducing "Le Smoking" tuxedo for women. Women began to wear pantsuits to work and to restaurants. I smiled when I saw a navy Bill Blass jumpsuit ensemble of silk broadcloth, one that I definitely remember wearing in 1970.
A free-standing part of the exhibit is reserved for the Grandassa models, a group of African-American women, sponsored by the African Jazz Arts Society and Studios (AJASS), whose Afro-centric fashion shows were instrumental in promoting the "Black is Beautiful" slogan. They burst onto the fashion scene with Naturally '62: The Original African Coiffure and Fashion Extravaganza Designed to Restore Our Racial Pride and Standards, held at Harlem's Purple Manor. Wearing clothing and jewelry that was colorful, textured, and stylish, the models showcased African inspired design. Photographed by Kwame Brathwaite, the Grandassa models soon appeared on jazz album covers. "The main thrust of the movement was to understand the important link to mother Africa," Magidson said, "and, to be natural, models were instructed not to straighten their hair."
Magidson and Albrecht successfully foreground fashion in this exhibit, integrating the social context in a lighter way, primarily in wall text and in timelines. "We wanted to do a fashion show and not a 'summer of love' show," Albrecht said, referencing the de Young Museum's 2017 exhibit, celebrating the counterculture that blossomed in San Francisco in the years surrounding the summer of 1967.
The Mod NY exhibit was drawn largely from MCNY's own collection of some 25,000 pieces, chosen because of their New York City context (either worn by New Yorkers or made in New York City), although the collection also includes haute couture from Paris because New York women wore it, too. "While The Costume Institute at The Metropolitan Museum of Art (the Met) focuses on fashion as art, the collection of the Museum of the City of New York," Magidson explains, "has artistic garments that reflect social and historical aspects."
Although details have yet to be announced, the plan is for the Mod NY exhibit to travel to four venues, with each show rotating garments. Coming up next is New York on Ice: Skating in the City and a future show, date not yet set, on a body of materials that the Met just gave MCNY--Women of Fashion 1947—22 garments from a major New York designer of that moment. The collection has not been shown at the Met since 1947 and Phyllis Magidson is eager to install it at MCNY. "It's a time capsule," she said.
Talks and Films Related to Mod New York exhibit: Visit mcny.org/mod for information and to register.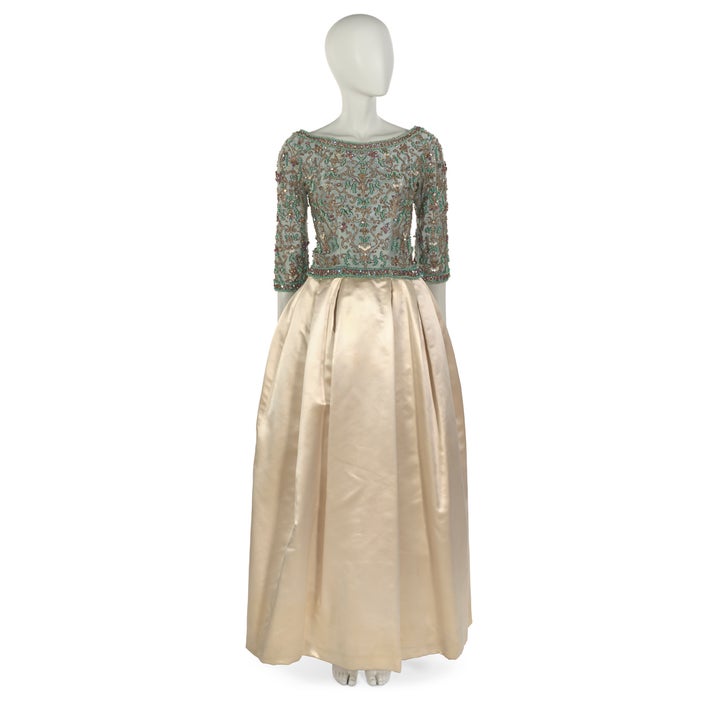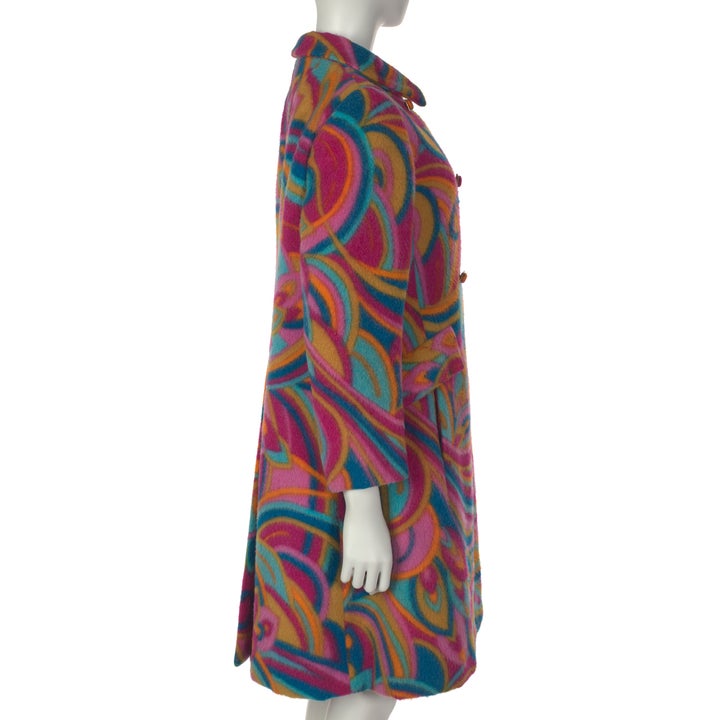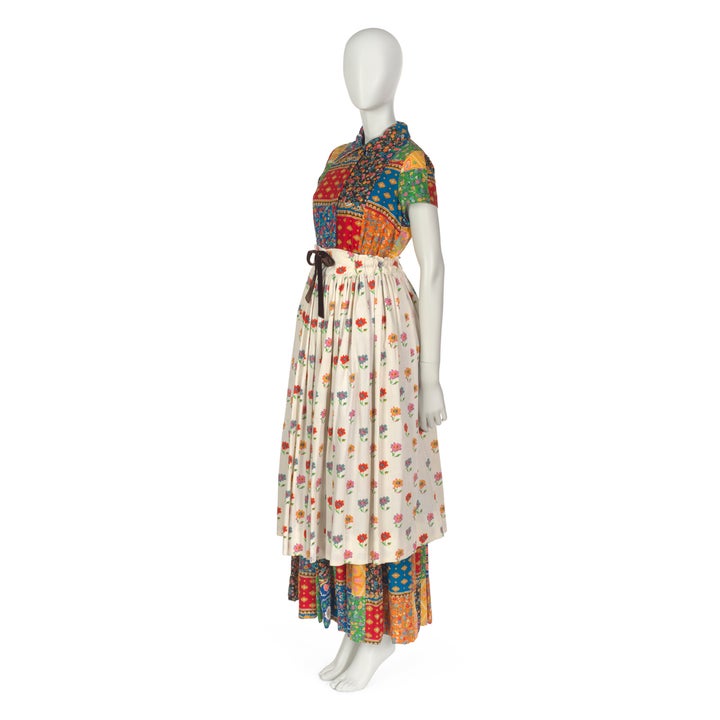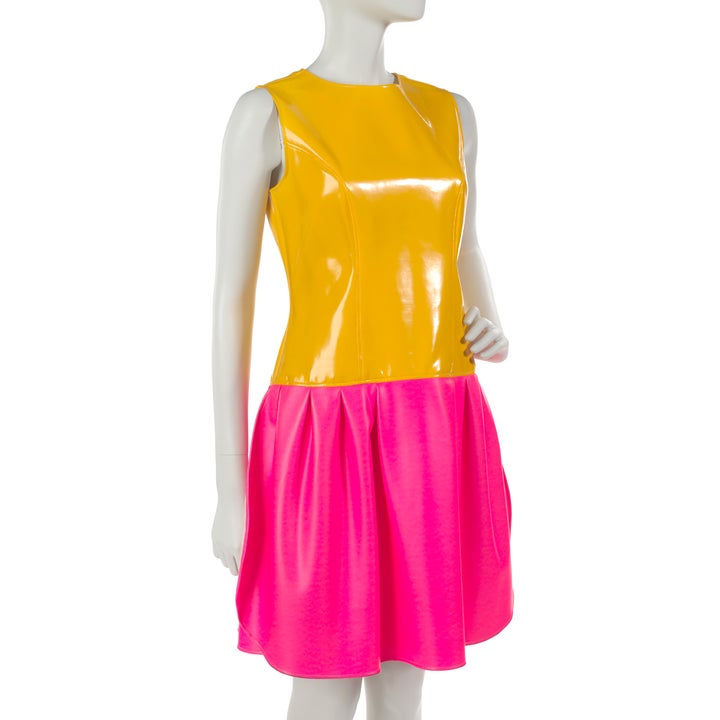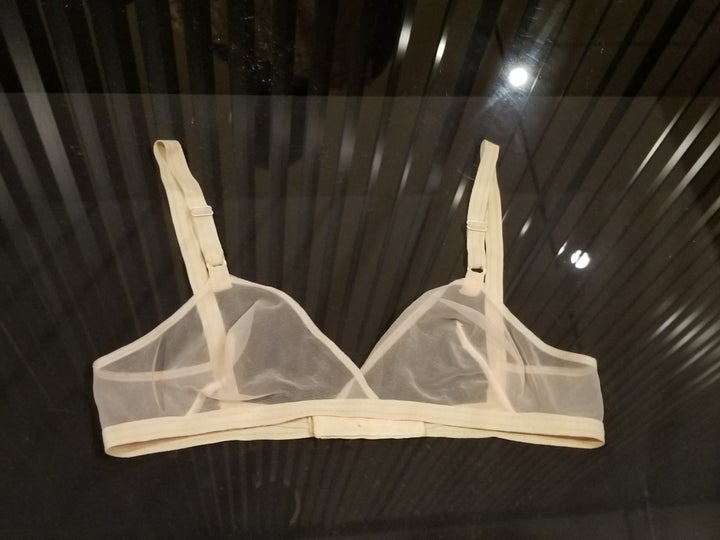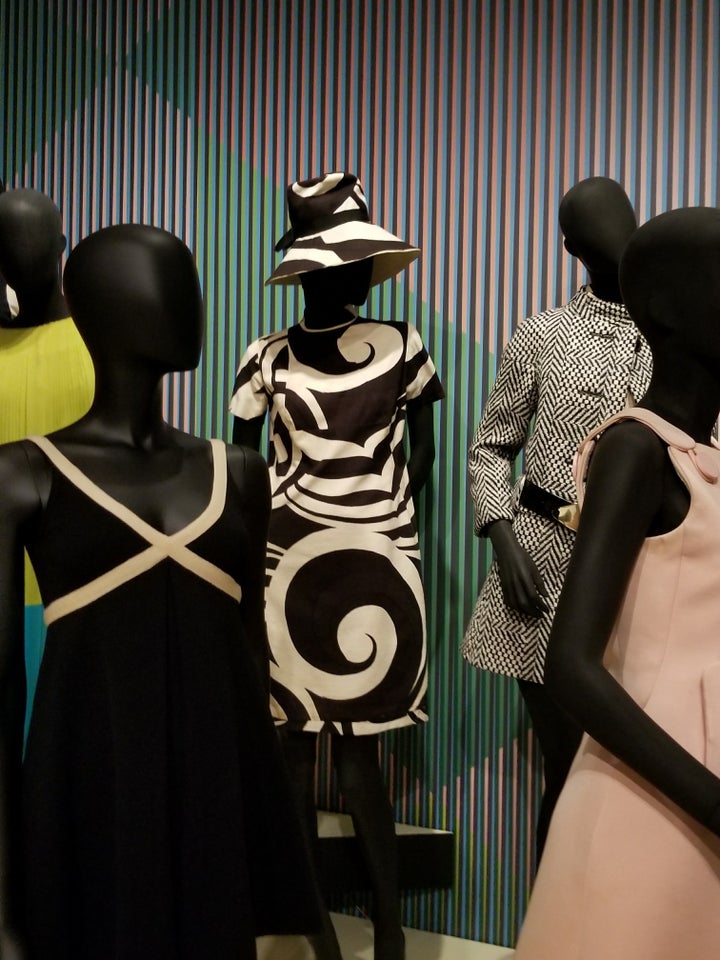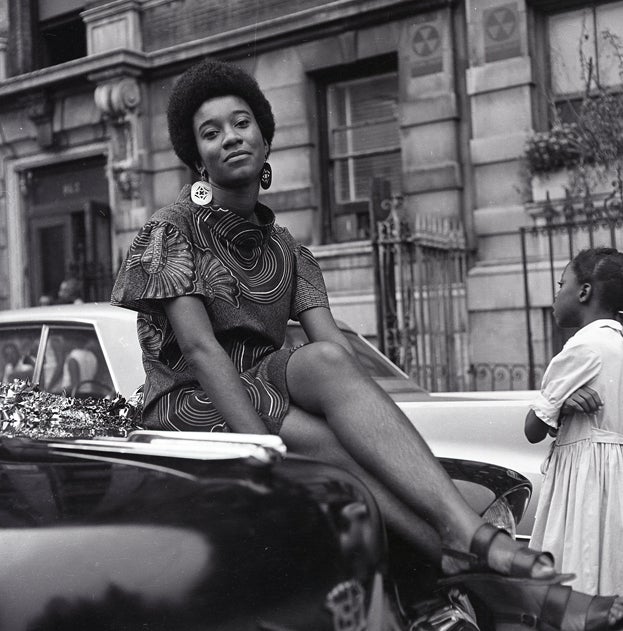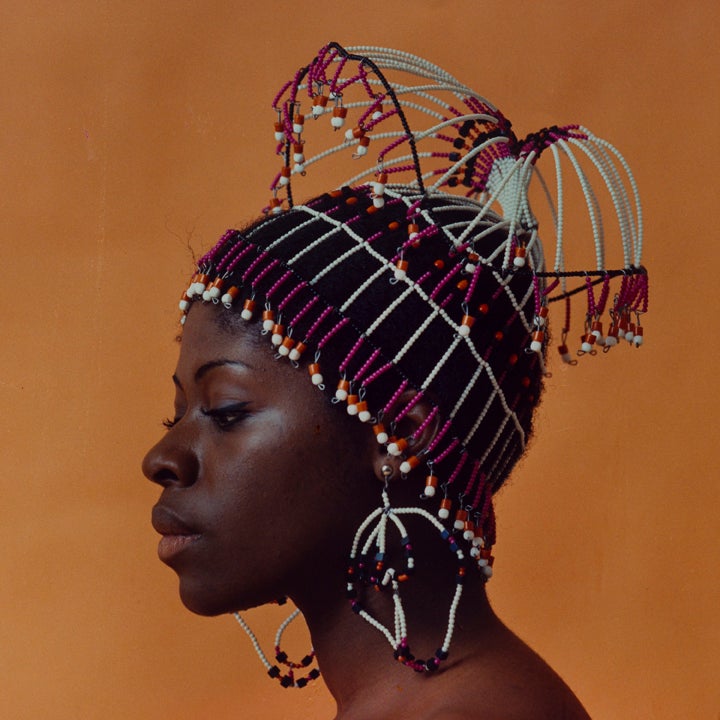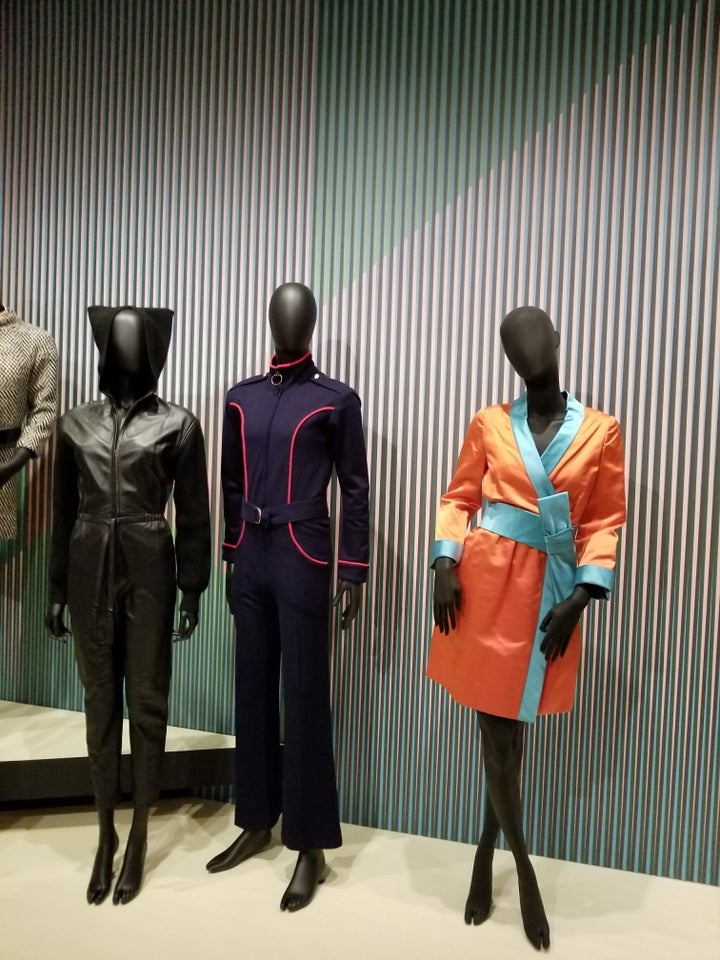 Related
Popular in the Community