Female models seem to be everywhere, from Cosmo covers starring Miranda Kerr to sexy commercials featuring Kate Upton. But where are the superstar male models, the ones who achieve real-life Zoolander fame? We talked to Jason Kanner, longtime modeling agent and founder of Soul Artist Management, about the state of male modeling, where all the male supermodels are and why everyone loves Kate Upton so darn much.
HuffPost: You've made reviving "the supermodel" a focus of your career. Do you think that can really happen when models, particularly men, have to compete against celebrities to land the big magazine covers?
Jason Kanner: I came into this business at the beginning of the supermodel era in the early '90s, and there was a lot of interest in the female models. And then the men came up right behind them and were almost equal to those girls -- Marcus Schenkenberg, Joel West and Mark Vanderloo were toe-to-toe with Linda, Christy, Cindy, Naomi, what have you.
Certainly things changed dramatically over the past 15 years, but you can just look to Conde Nast with Details putting a male model on the September cover, and one who isn't 20 years old -- I believe the model is 35 or 36 years old. There is an interest in the return of the supermodel. I mean, look at Kate Upton -- she's as big a celebrity as Halle Berry or Megan Fox or whomever is around. I'm desperate to see models on the covers of magazines again. And to see Details put a male model on the cover is huge -- and this is about the third time they've done it in a three-year period. And from what I'm told, the sales were through the roof.
My job as an agent and my passion is to see more of that. There seems to be such an interest when they put a model on the cover of a magazine as opposed to putting the same tired celebrity on the cover pushing their movie, and I think there's something to be said about it.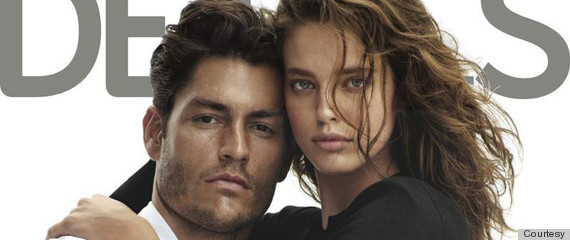 HuffPost: Do you think it's been harder for male models to carve out that space against celebrities for the covers than it is for female models, especially since there are fewer men's magazines than women's?
Jason Kanner: In America, it's so celebrity-driven. But you just have to look to Europe and see all the Vogue magazines -- British, French, Spanish -- always featured models. Male models are on the covers of almost everything. I think this country has a lot to do to catch up to that, but I think Details has really proven their stance on the return of the supermodel.
HuffPost: Besides landing magazine covers, do you think that there are differences for models working in Europe vs. America, particularly in matters of physical standards?
Jason Kanner: I think when you look at a fashion boy who's doing the Prada show and then the Ralph Lauren show here in New York, it's clearly a different aesthetic. But at the end of the day, a classic beauty always works. That's why someone like Kate Upton is such a throwback and so successful. She doesn't fit the code of a runway you'd see at Balenciaga (although she walked for Vuitton in Marc Jacobs' show this season), but [Kate] surely is a throwback to the era that we're all desperate to get back.
And the same thing goes with male models. I mean, Tyson Beckford just shot Ralph Lauren's campaign that's out right now, and he's been working like that for over a decade. And to enlist such an icon back in the business, it's kind of saying something. The fact that Ralph, who's such an icon and pioneer in the business, is bringing back such a legend says that this is not just a trend. I think this is going to be the new law, that the supermodel is back. I just think it's clear.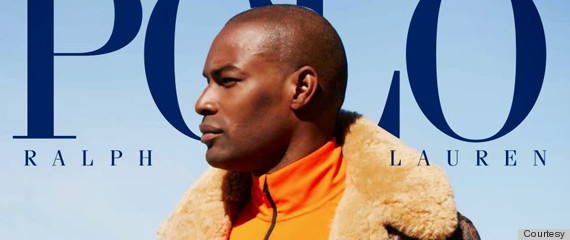 HuffPost: Kate Upton represents a physical type that goes against the skinny standard of the past couple of decades. Has the men's side of the industry also had a strict physical standard for its models?
Jason Kanner: The men's side is actually seeing a change similar to the women's one right now with Upton. I do think the fact fitness has become such a big thing means there's a push to get a more fit guy in front of the camera. If you look at V Man this month, we have Henrik F, who's just a hairy-chested guy and built and in just incredible shape. And it does kind of take away that Prada standard of beauty that male models have been defined by for the past couple of years. It seems like men are back. I think V magazine is a standard in our business, and they're really featuring men again, as opposed to boys.
As far as Kate Upton goes, if she would have started 20 or 25 years ago when Cindy Crawford first started, [her shape] would not have been an issue, because a size six was not considered "plus." In this day and age, it's considered so heretical that they would bring in such a girl with such a curvy body. But at the end of the day, it sells. It compels people, it's provocative; she's beautiful. And I really feel that, because I've been around long enough to see it, it's kind of funny that it's such a big deal that she's a bit curvy. That's what women want to look like, and that's what women look like, as opposed to these stick figures that other designers have featured.
The women's business does kind of lead the men's business, but we're not that far behind. And with the revival of the supermodel with Kate Upton, there are sure to be male suitors right behind her.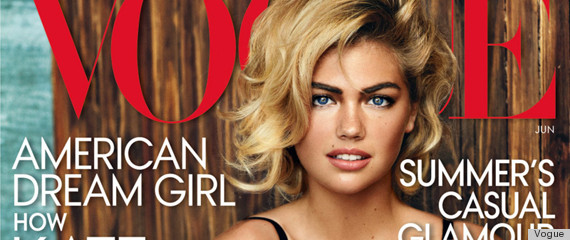 HuffPost: So who are the guys to watch who are the next supermodels of the men's world?
Jason Kanner: I represent this guy Simon Nessman, who is the face of Acqua di Giò. I've represented him since he was 17 years old, and he just turned 22. He's been the face of Michael Kors for about six seasons now, he's on the second year of his Acqua di Giò contract, which is the most coveted men's fragrance in the world, and he is part of the reboot of Armani Exchange this holiday season. And I feel like he specifically is such a throwback to those early '90s male supermodels who have these beautiful faces and incredible bodies, and they're very versatile -- they can do editorial, they can do commercial work and they ride between both worlds like Cindy Crawford and Christy Turlington did. I find him to be someone specifically who is the epitome of the supermodel.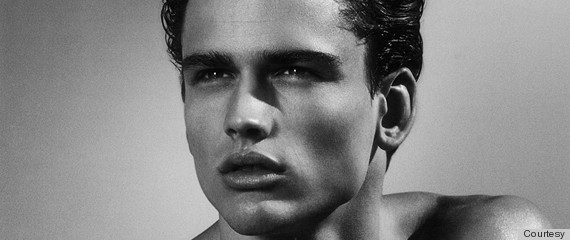 HuffPost: Some models will work for decades. But for those who won't, what does an ideal post-modeling career look like, specifically for men?
Jason Kanner: I started Channing Tatum and I got him his first film, and I hooked him up with the agent that he has today. I don't think there's a better post-modeling career than Channing Tatum's, one of the biggest actors in the world. And he has his own production company and is one of the highest-paid actors in the world. I would say he's one of the first big actors in years who can open a movie -- there hasn't been one since, I mean... Matt Damon? Is there anyone else in the past five years who can do three or four movies in a row, grossing $100 million and debuting at number one? So I really feel like [Channing] is it. Ashton Kutcher has also had a great one.
This interview has been edited and condensed.
Clarification: Many of the models mentioned, including Kate Upton, are not represented by Soul Artist Management but rather by IMG Models.