They don't call it Fall Fashion Week for nothing.
At his Tuesday show, the fur and ready-to-wear designer had a front row filled with the likes of Star Jones, Joan Rivers, Ivanka Trump and Susan Lucci when a model, clad in a bright orange skirt and sequined top (and some gorgeous orange lipstick, we might add) stumbled and fell in the middle of the runway.
Despite show-goers shocked faces and phone cameras, she got back and kept strutting. 'Atta girl.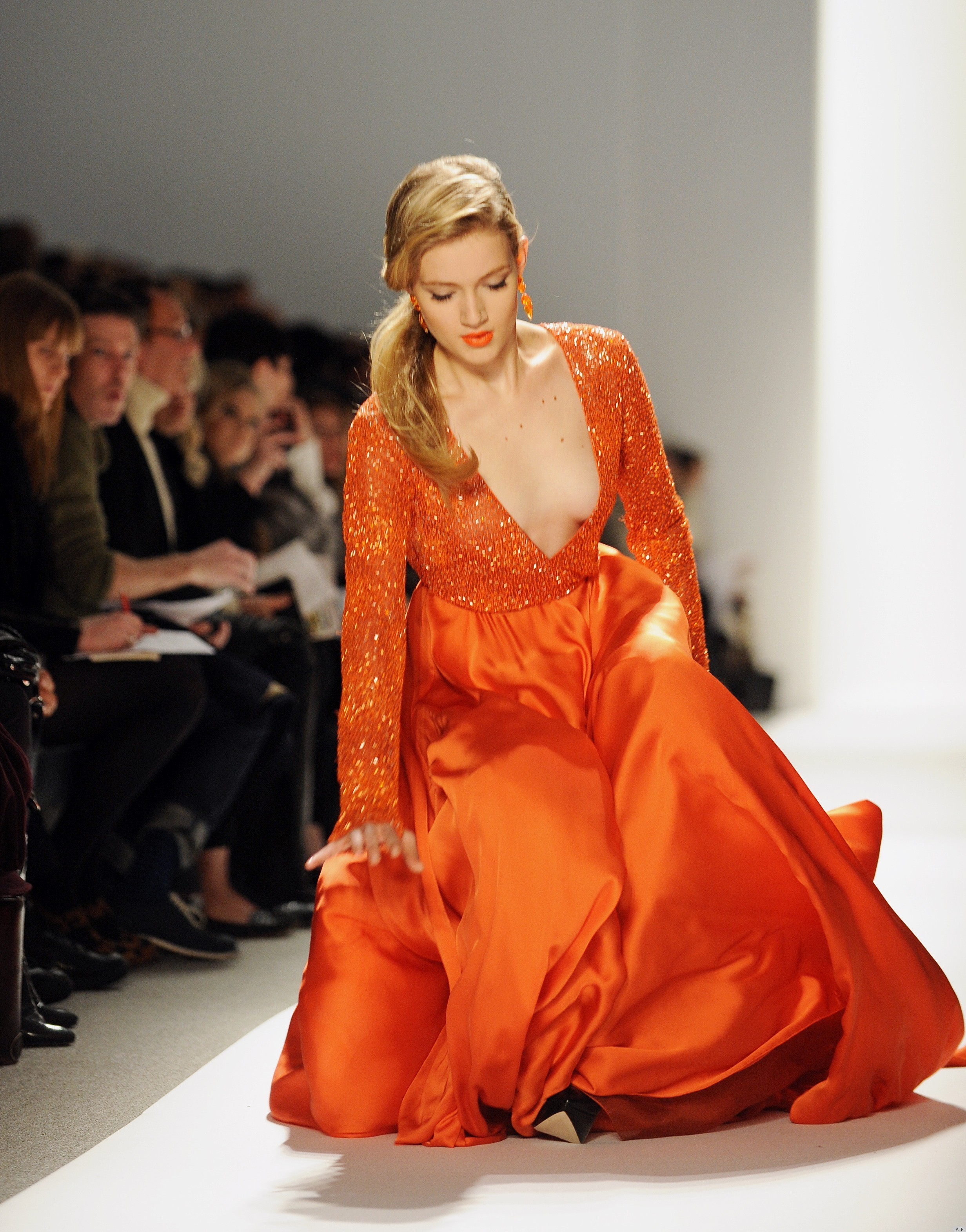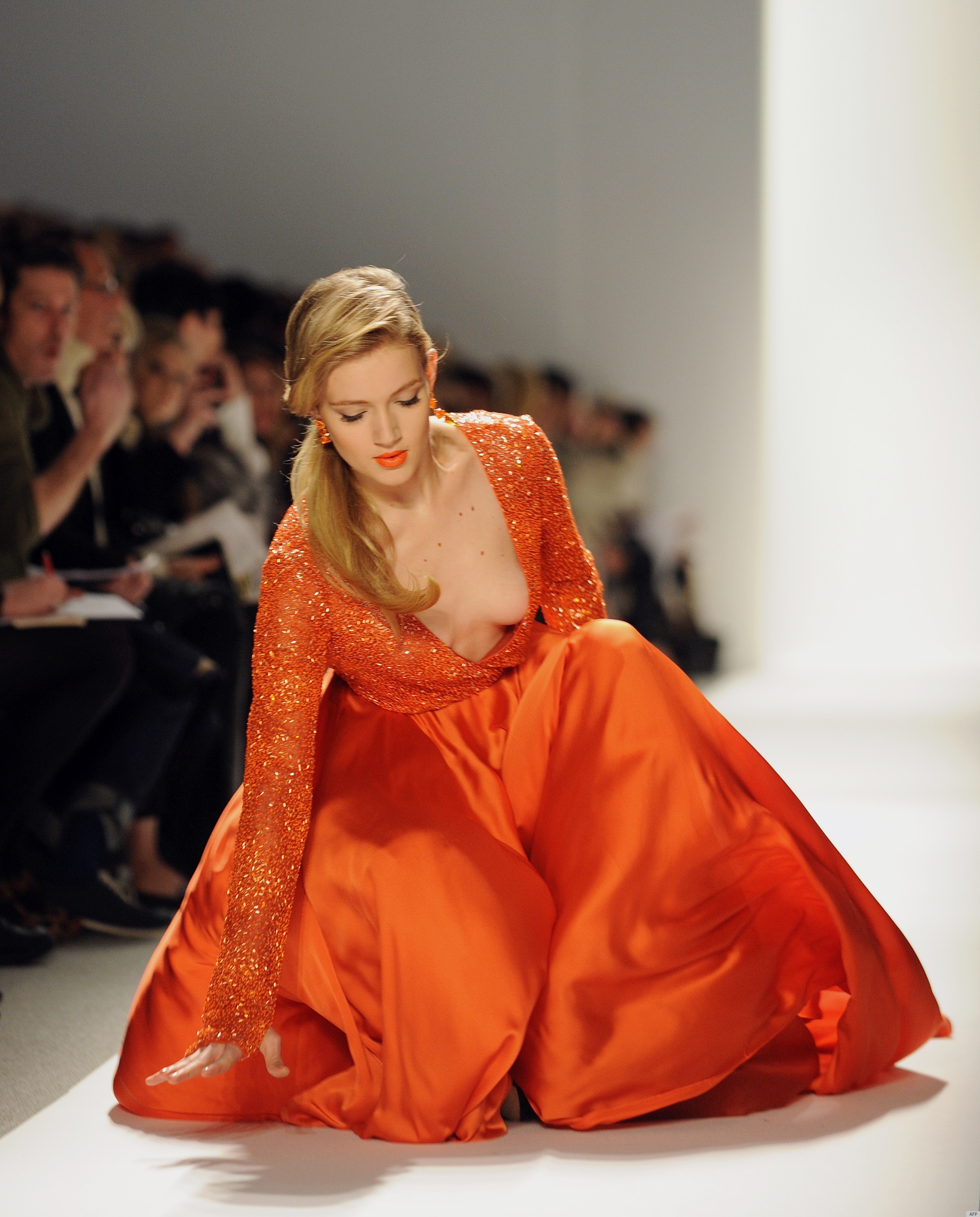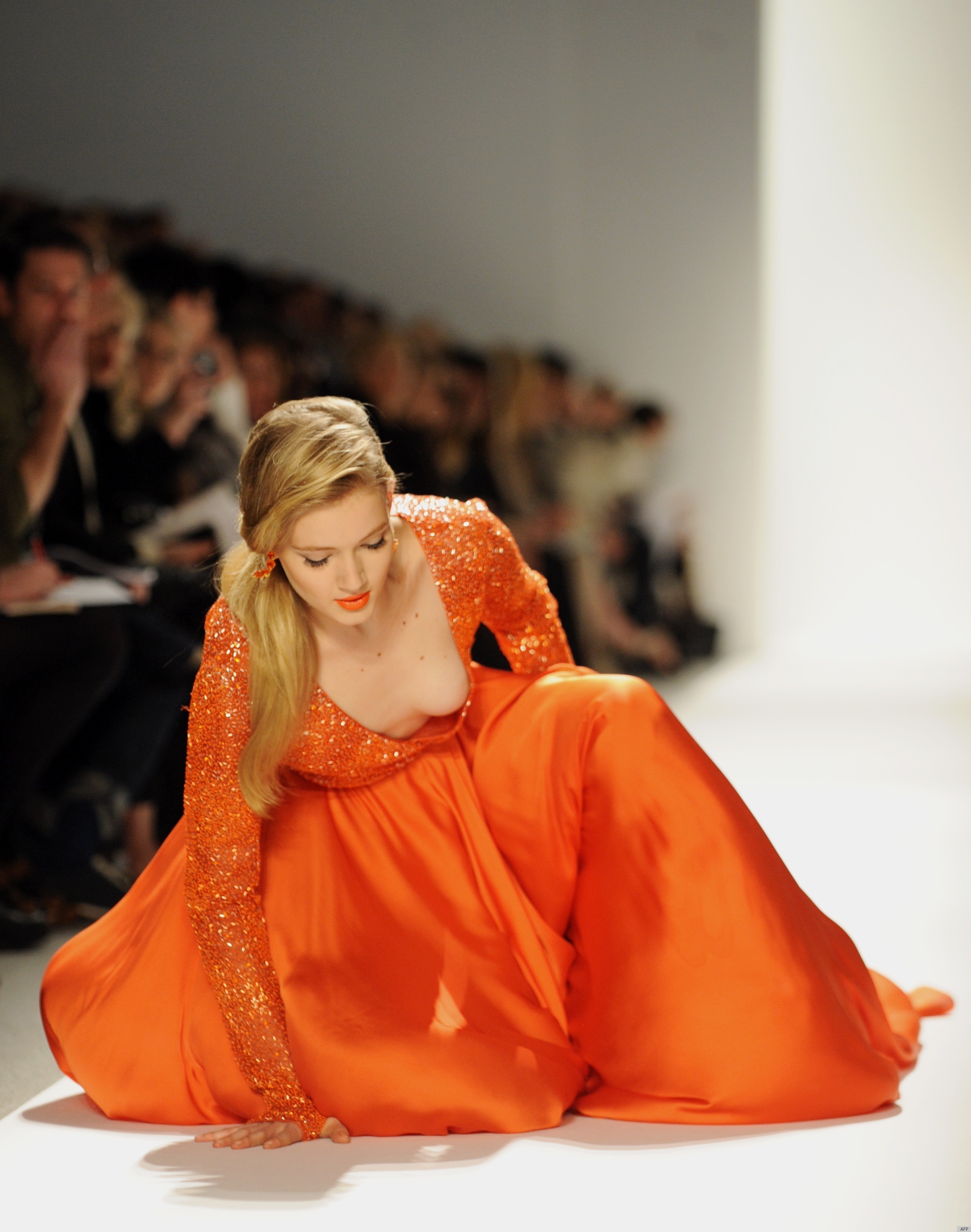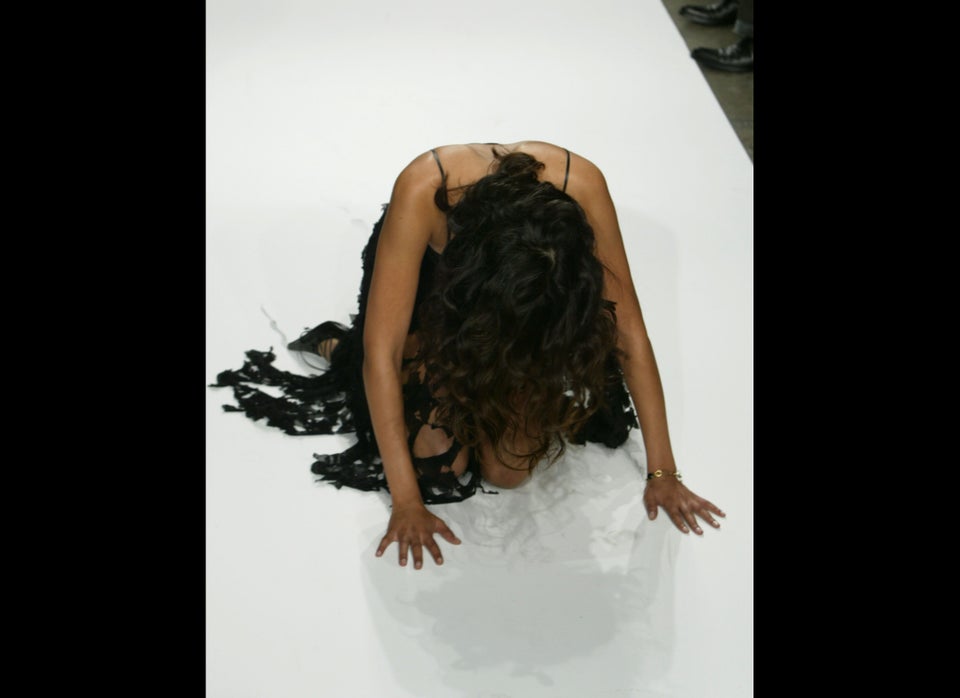 Models Falling On The Runway