The latest runway fail comes to us from designer Julien Fournie's show during French Couture 2012 in Singapore, and it featured all of your foolproof, fall-causing staples. Insanely high stiletto heels? Check. A long, clingy train and an eyesight-blocking hairdo? Check and check.
Even though this may just be the most embarrassing moment of this model's fashion career, she's definitely not the only runway girl who lost her footing recently. Just last February, models tripped on Anthony Vaccarello and Dennis Basso's runways, so, again, we blame the heels. Plus, Naomi Campbell took her infamous fall in 1993 and look how far she's come.
So for all you naysayers out there who scoff off modeling as an easy job, we ask you: would you walk a mile in this model's shoes? We didn't think so.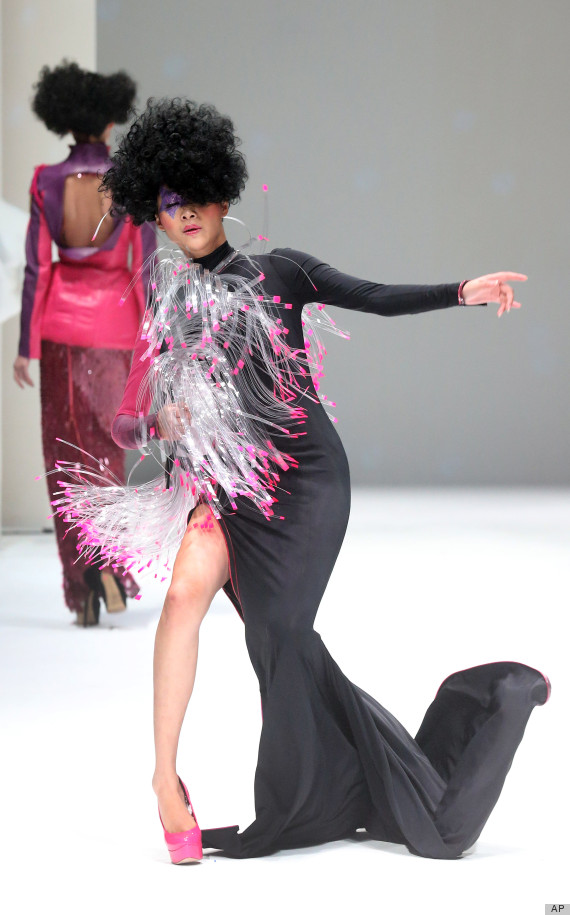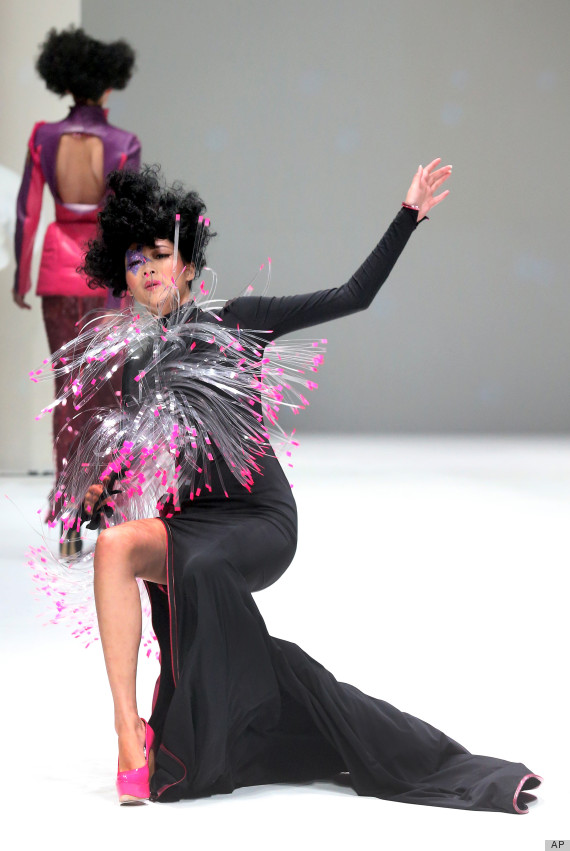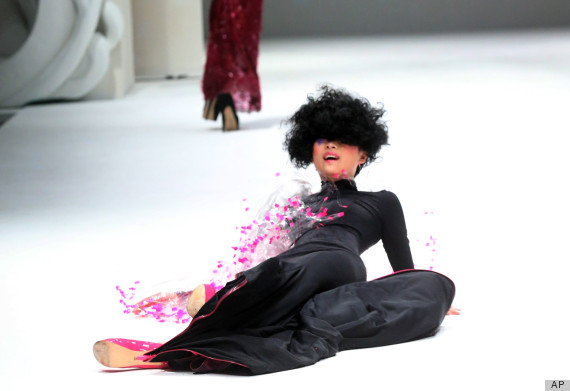 Yikes! See more models falling on the runway.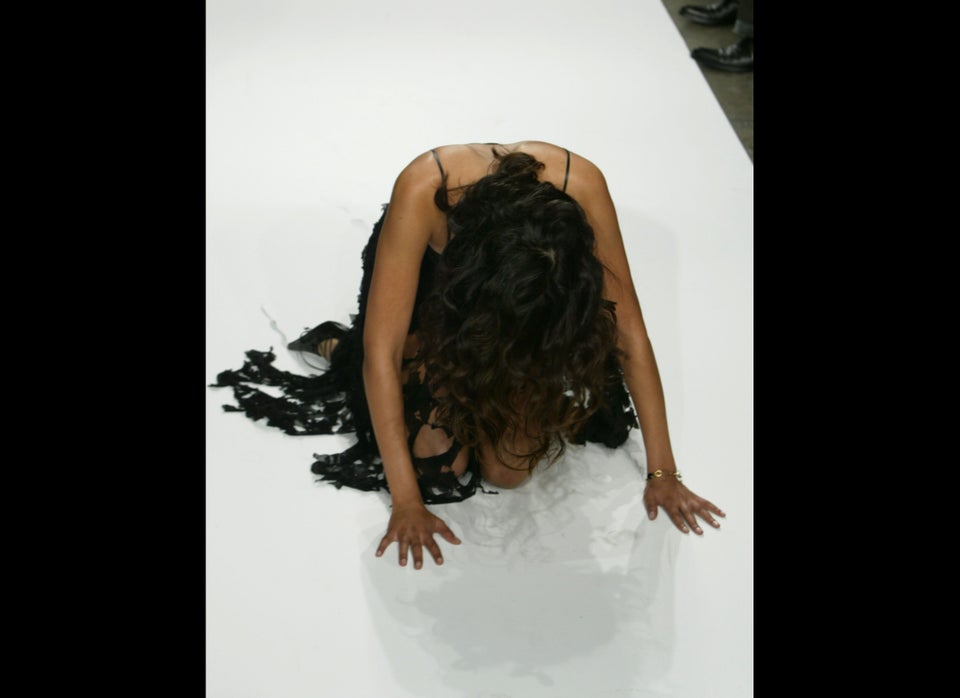 Models Stumbling On The Runway