After model Porsche Thomas posted a maternity photo on Instagram, bullies responded by criticizing the color of her skin. A couple days later, Thomas had a response of her own, and it was perfect.
Thomas shared her maternity photo, which shows her enjoying some relaxation while wearing a bikini, on Dec. 29. Trolls began criticizing both her body and the color of her skin, asking ridiculous questions about why her stomach was "so dark."
Four days later, Thomas posted a response to the trolls. She showed off her stomach in another photo, and in the caption she included the hashtag #melaninpoppin along with a special message for anyone shaming her for the color of her skin.
"While some of y'all been in my comments criticizing the blackness that is my belly and me during what shoulda been your holiday cheer, I been over here enjoying life, growing tiny humans, performing miracles and hopefully getting even blacker," she wrote.
Thomas' fans couldn't get enough of the way she handled the bullies. One commenter told her to "be proud of [her] blackness," and another wrote, "No matter what they say, you are gorgeous."
"We're so used to seeing white baby bumps," she said. "We don't really get to see black baby bumps and when we [do], people have a negative reaction to it, for some reason, like it's vulgar."
Thomas has since welcomed her twin boys. On Tuesday, the actress posted a photo of her sons and wrote that she is "so grateful" for her family.
"The loves of my life," she wrote.
Looks like no troll is going to get Thomas down. Congrats, mama!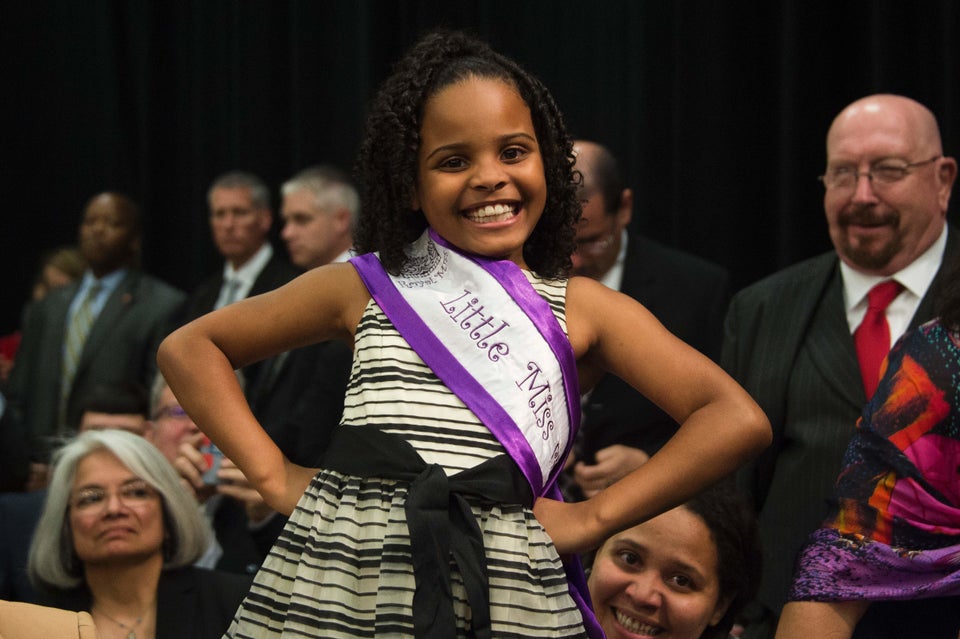 12 Black Kids Who Rocked The World in 2016