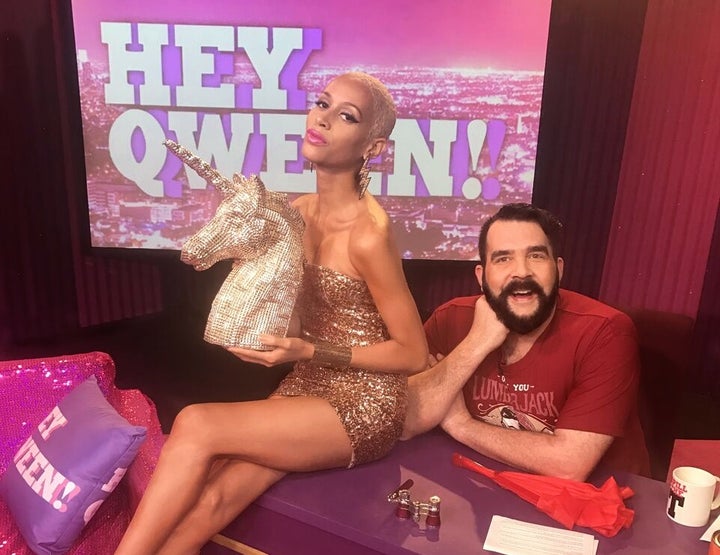 You may know her as the first transgender model to ever compete on "America's Next Top Model," but Isis King is so much more than just a pretty face.
From being homeless in New York City to becoming one of the first and most visible transgender people on television, Isis has experienced hardships throughout her journey to becoming the woman she is today.
During her interview on Hey Qween, she shed light on her transition and how it shaped every aspect of her life.
"I had just gotten out of an abusive relationship and that triggered me to start getting into therapy," Isis explains to host Jonny McGovern. "The therapy helped me get into a space where I was like 'I'm not going to live my life for other people anymore.'"
"So while the therapy was for the domestic violence, it actually got me saying that I'm finally going to transition," she adds.
Isis reveals that while she was finally ready to accept her own transition, her family as not. It was then that she knew she had to leave Maryland.
"At the time I was starting to go androgynous, like growing my hair out and wearing just little bit of mascara," she explains. "And for my family, it was too my much for the house."
"I told them that I was going to New York to pursue my career as a fashion designer, but really it was to transition."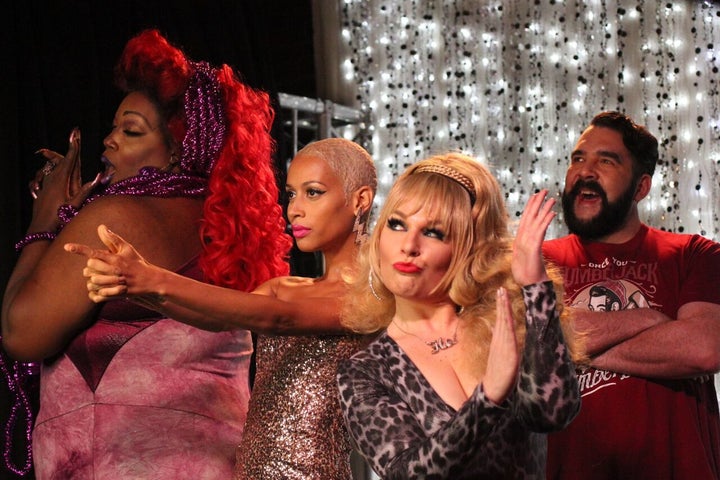 After moving to New York, Isis soon found herself in a place where she could no longer afford to live in the big city. But she knew that's where she needed to be to continue reaching for her dreams.
"I went into the Ali Forney shelter six months after moving to New York because I knew they could help me with my transition," she explains. "I told myself that I'm going to take advantage of every opportunity that I can get as someone who is homeless."
"In New York there's so many options for help for the Trans community. I was getting my hormones, I was at the Ali Forney Foundation shelter and I was a part of this organization called the Reciprocity Foundation which helps those who are homeless and interested in artistic careers."
After years of trying to establish herself in fashion design and on the runway in the underground ballroom scene, Isis found out about a photo shoot for the reality competition show, "America's Next Top Model."
"So I guess Top Model had contacted Reciprocity about doing a homeless shoot for Cycle 10 and they wanted some of their people for the background and automatically they thought of me," she says.
"I come from the ballroom scene so I was very competitive and I was soaking everything in, even more so than the girls on the show. So eventually Mr. J would tell the other models, 'Watch out, Isis is going to take your light.'"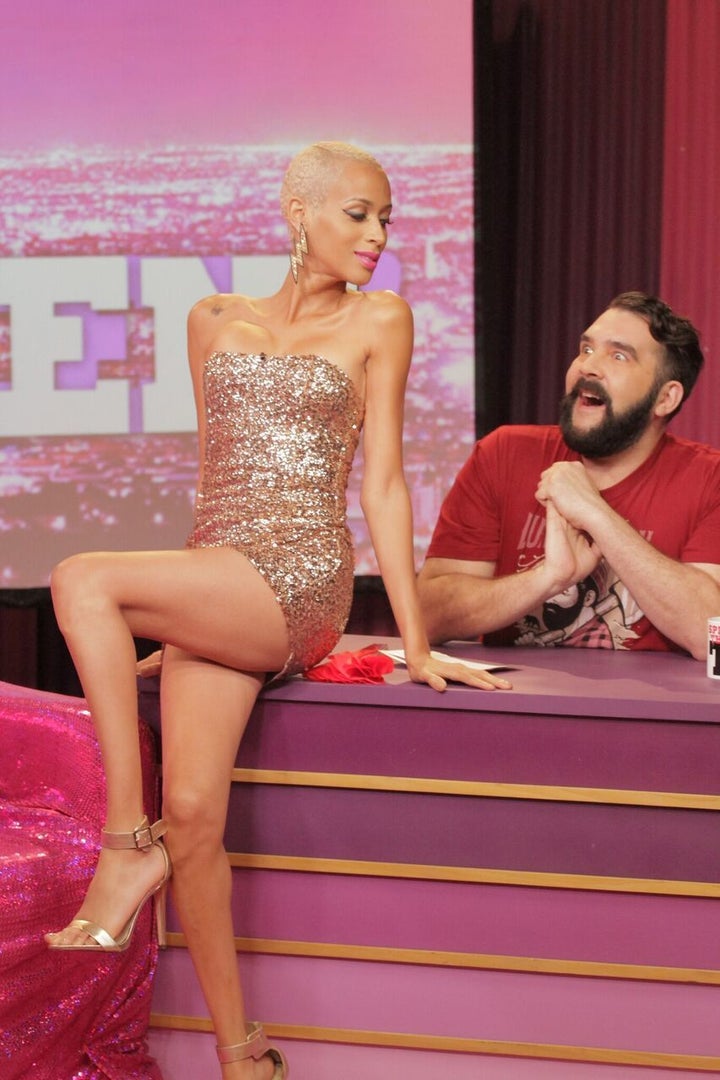 After that experience the producers of the show began pursuing Isis to join the next season, a task personally ordered by Tyra Banks herself.
"Originally, I didn't want to go on [Top Model] because at first I thought they were just trying to use me," she explains. "But hearing all the praise from the other girls really solidified my feelings about going on. So when they were pursuing me, I finally said yes."
For some, the idea of living with a group of women all competing against each other while also going through your own transition sounds like a daunting reality, but for Isis she only had one thing on her mind, to win.
"I didn't go on there to tell everybody about my transition, but one girl eventually found out and she kind of told everybody and it was this whole big thing," she reveals.
"I was focused, I wasn't there worried about what they thought. I went on there to just win and get out of the shelter and to follow my dreams."
And while she may not have claimed the top prize, Isis did return for the All Stars season of the show and has gone on to pursue an acting career in Los Angeles.
Despite all she's gone through and all the successes she's had in life, Isis continues to give back and is the only member of the board at the Ali Forney Foundation to have gone through the system.
"It is really hard right now for Trans issues," she says. "We keep going backwards and we really just need to work together. We can no longer not talk about race issues and trans issues."
Follow Host Jonny McGovern at:
Follow the writer Matt Valdez at:
Popular in the Community