Fashion Week can be a somber affair, between the stone-faced editors in the front row and the models stomping the runway wearing permanent scowls.
Until, of course, real life interferes and the unexpected happens -- like a nip slip on the runway. (In which case cracking a teensy smile is acceptable, in our book.)
A runway model walking the Edun show on Thursday evening reminded us that even in the most serious of settings, accidents do indeed happen. Her low-cut red dress, which featured a neckline nearly reaching her belly button, shifted slightly too far to the left, exposing her chest.
There's the slight possibility that the peekaboo was on purpose, as we assume it was Alexandre Vauthier's couture runway show last month. (We dubbed that look "the wardrobe malfunction dress.") But more likely, it was just an unplanned moment worth giggling about -- if you weren't terrified of getting looks from your fellow fashion show goers.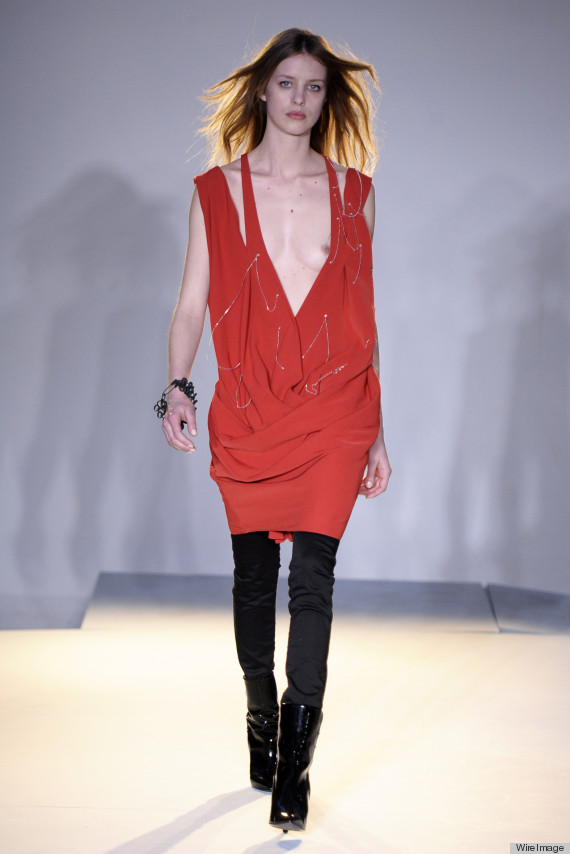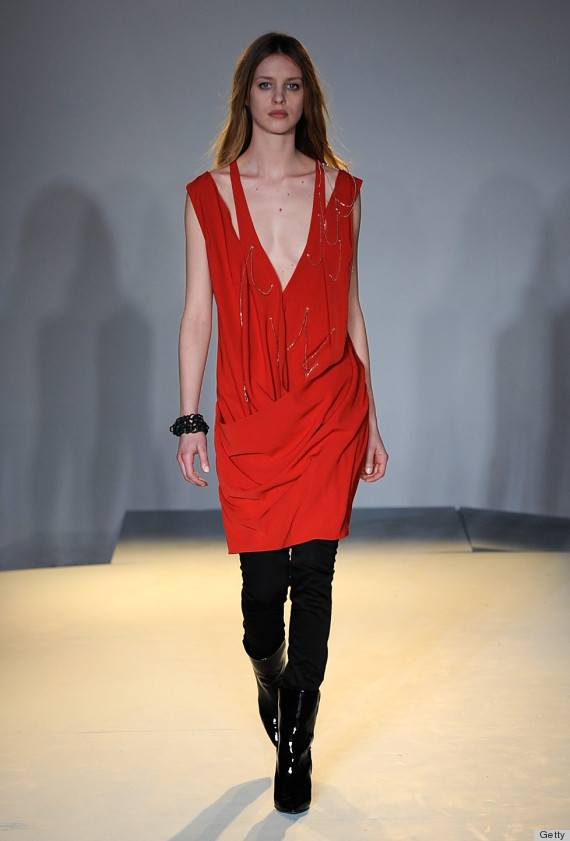 Hey, at least she didn't fall...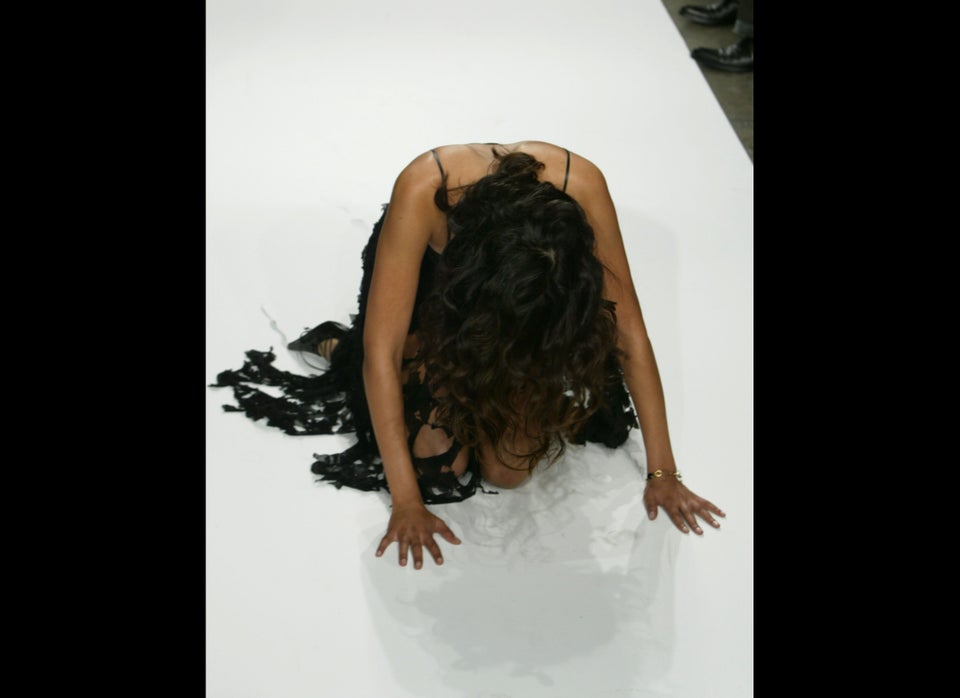 Models Stumbling On The Runway