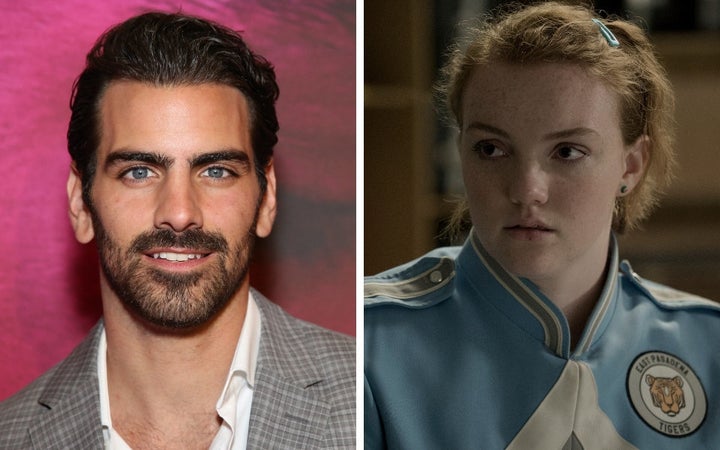 Its poorly written script and catfishing plot have caused many to cringe — especially a scene in which a teenage boy is tricked into kissing someone he did not consent to kiss. 
DiMarco tweeted Sunday that a close friend's brother would be appearing in the film, and the 29-year-old "America's Next Top Model" and "Dancing With the Stars" winner was excited to see "more deaf actors/representation & ASL inclusion in films."
But what he got instead was a rude awakening.
"The deaf character was written and used for a terrible joke," he wrote. "PS- pretending to be deaf is NOT ok."
In the film, high school outcast Sierra Burgess (Shannon Purser) is trying to fool the object of her affection, Jamey (Noah Centineo), into thinking she is a cheerleading classmate named Veronica (Kristine Froseth). Jamey asked Veronica for her number at a restaurant, and Veronica, uninterested, gave Jamey Sierra's phone number instead. Jamey then texts Sierra thinking it's Veronica on the other end, and after Sierra receives a selfie of the handsome Jamey, she decides to pretend she is Veronica for a little romantic attention. As their relationship progresses from texts to phone conversations, Sierra begins to fall for Jamey. One day while doing community service at a park with her friend Dan (RJ Cyler), who disapproves of Sierra's catfishing, Sierra spots Jamey tossing around a football with his little brother, Ty (Cochise Zornoza). Dan, wanting Sierra to come clean with her lie, drags Sierra over to Jamey and tries to coax a confession out of his friend. Instead, knowing that Jamey would recognize her voice, Sierra pretends to be deaf to avoid speaking.
As she scrambles to sign something to Jamey to indicate she's deaf, Jamey, fluent in ASL, responds with confusion: "Shit pizza?" he asks, but then excitedly introduces Sierra to Ty, who is deaf.
Ty, eager to have a conversation in ASL, proceeds to enthusiastically sign to Sierra, who has no idea what he's saying. In a moment of desperation, Sierra simply fist-bumps Ty in order to get out of the conversation.
DiMarco also pointed out that "there were homophobic and transphobic jokes" throughout "Sierra Burgess." Though the model did not specifically describe any of these jokes, there are numerous characters who assume Sierra is a lesbian based on her appearance.
"It is extremely easy to make jokes about marginalized/disfranchised groups," DiMarco wrote in a follow-up tweet. "... but that makes you a lazy writer."
"And honestly you shouldn't make these jokes AT ALL because our lives are on the line," he wrote in a third tweet.
DiMarco wasn't alone in his disdain for the jokes.
HuffPost reached out Tuesday to Netflix for comment but did not receive a response.
Calling all HuffPost superfans!
Sign up for membership to become a founding member and help shape HuffPost's next chapter