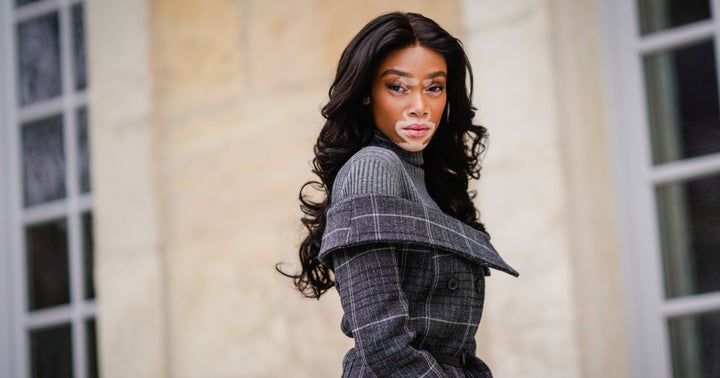 The 23-year-old Canadian model made her message clear in a Tuesday Instagram post blasting British tabloid the Evening Standard for describing her as a "vitiligo sufferer." 
"I'm not a 'Vitiligo Sufferer.' I'm not a 'Vitiligo model.' I am Winnie. I am a model. And I happen to have Vitiligo," Harlow wrote in the caption. 
Harlow has the skin condition vitiligo, which causes the loss of skin color in blotches. She burst onto the modeling scene in 2014 as a finalist on the show "America's Next Top Model."  
"Stop putting these titles on me or anyone else. I AM NOT SUFFERING!" Harlow continued. "If anything I'm SUCCEEDING at showing people that their differences don't make them WHO they are! All our differences are apart of who we are but they don't define us! I'm sick of every headline ending in 'Vitiligo Sufferer' or 'Suffers from Vitiligo.' Do you see me suffering?"
The young model has made it clear she's very comfortable in her own skin, but wishes people would stop defining her as her skin condition. In a 2016 interview with Elle Canada, she explained that she wants to be known for more than just her vitiligo. 
"I'm very sick of talking about my skin," she said. "I am literally just a human. I have the same brain as you; there's a skeleton under my skin just like yours. It's not that serious."
She said that she's just "living life," adding: "And if that inspires you, I'm proud, but I'm not going to put pressure on myself to be the best person in the world and tell everyone I have vitiligo. If you want to know about it, you can do your research. Either way, I'm not in the dictionary under 'vitiligo.'" 
REAL LIFE. REAL NEWS. REAL VOICES.
Help us tell more of the stories that matter from voices that too often remain unheard.