Models often seem to represent the worst of the fashion industry, as the embodiment of fashion's obsession with perfection and the root of our body insecurities. But in 2013, several groundbreaking women showed another side of the industry and, whether intentionally or not, actually used their roles for good.
Here are the models who shattered body standards and made a difference in all of our lives in 2013.
Robyn Lawley announced to the world that curvy girls would no longer hide in the shadows.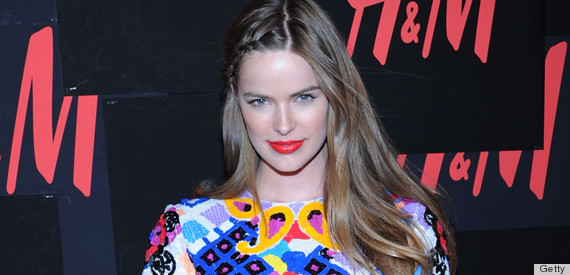 Jennie Runk proved a plus-size model can make it in the mainstream.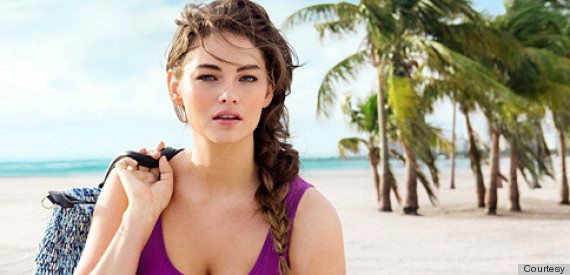 As H&M's first plus-size model, Runk was certainly under a lot of pressure, but she totally delivered. Not only did she prove that a non-size zero woman could model straight size clothing, but she also took it upon herself to explain to us just what "plus-size" means -- and why we need the term.
Nicole Gibson showed us that you must embrace, not deny, your identity.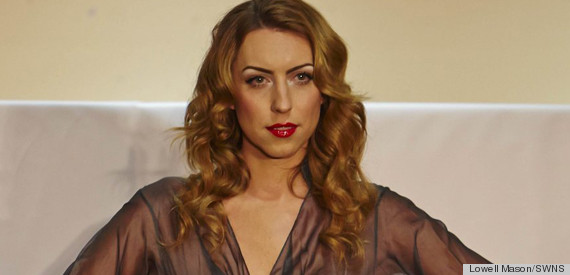 Nicole Gibson identified as a gay man until her 20s, when she began hormone replacement therapy. Then, during London Fashion Week this year, Gibson took part in the Catwalk For Change campaign, walking the runway as a transgender model. "They say you have not really made it as a model until you walk along the catwalk in a sheer dress with your nipples showing -- and here I was doing it in my first show," she said. "Luckily, thanks to the hormones, I have quite a nice pair now."
Crystal Renn pointed out that not all women are a size 2.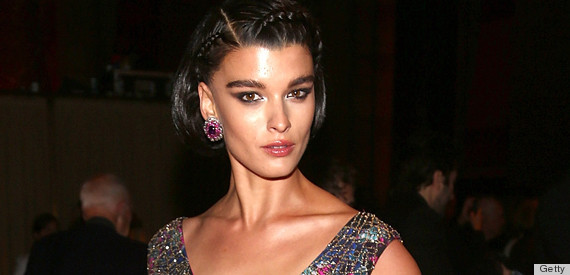 After the success of her inspirational 2009 memoir "Hungry," the model continued to crusade for positive body images this year by asking the fashion world to change sample sizes from a size zero to a size 8, arguing that it gives "freedom" to designers to use models of more diverse sizes. Renn also plans to make her mark by delivering those aforementioned larger sizes directly to customers. "A big goal for me is to design a line with body diversity in mind," she told The Edit this year.
Iman urged us to remember that models of all colors are beautiful.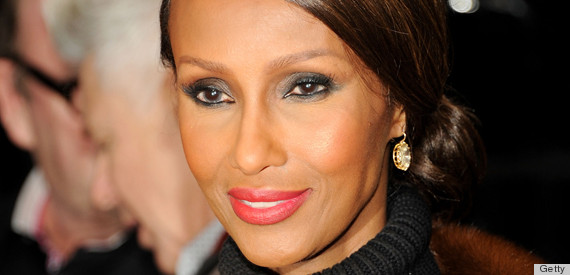 After working to carve out a place for black models over the past four decades, Iman joined forces with pal Naomi Campbell this year for Balance Diversity, an effort to bring more black models to the runway. Thanks to Iman, the question of diversity has earned industry-wide attention, and she's not afraid to point out that things haven't necessarily gotten better since she started out in the '70s. "There were more black models working then, than is happening in 2013," the 58-year-old told GMA.
Cameron Russell exposed the injustices of a modeling industry that favors white, thin, youthful girls.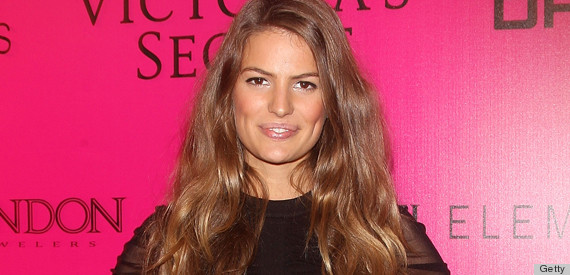 Russell has been modeling for years, but she truly broke out after a startlingly candid TEDx Talk in which she declared, "For the past few centuries, we have defined beauty not just as health and youth and symmetry that we're biologically programmed to admire, but also as tall, slender figures and femininity and white skin." She called out the modeling industry for its bias and admitted that women just like her have benefitted from its prejudices. On the heels of her eye-opening talk, in 2013 she launched Interrupt Mag, a participatory media project based on an open letter asking women, "What would you say if you had access to mass media?" The project has highlighted women of every age, shape, size and color, all celebrating their unique voices.
Doutzen Kroes admitted that perfectly airbrushed photos can cause damage to those who see them.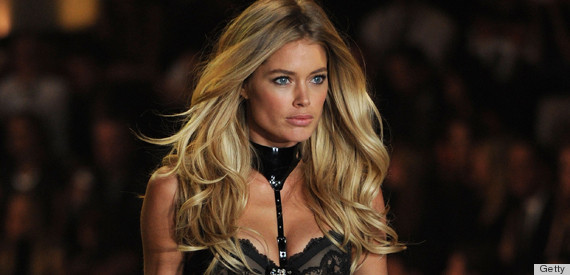 Despite being part of the toned, tanned Victoria's Secret model army, the always self-aware Kroes was upfront about how her photos affect shoppers. "I feel I'm such a big part of that insecurity that some girls might have because of my job, that girls think they have to be that picture," she told the Telegraph this year. "And even boys, they think that that picture exists and it's so frustrating because I don't look like that picture -- I wake up not looking like that picture."
Christie Brinkley taught us age is just a number.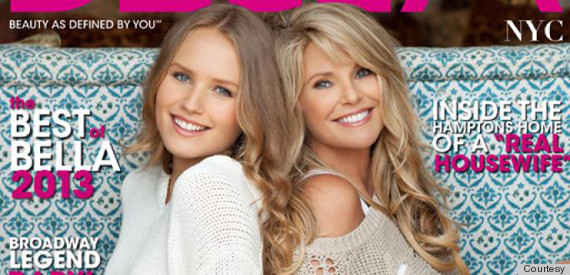 Christie kicked off her epic supermodel career in the 1970s and shot to swimsuit modeling fame. But this year, at age 59, she made a comeback with a swimsuit shoot and a brand-new modeling contract with IMG, a joint deal with her teenage daughter, Sailor. And she's working hard to make sure her daughter maintains a healthy perspective as she enters the fashion sphere. To quote Sailor: "I said, 'Mom, should I diet?' and she was like, 'No! You don't need to be skinny, you just need to be happy with yourself and confident and fit.'"
Tara Lynn drew attention to the uphill battle plus-size models face.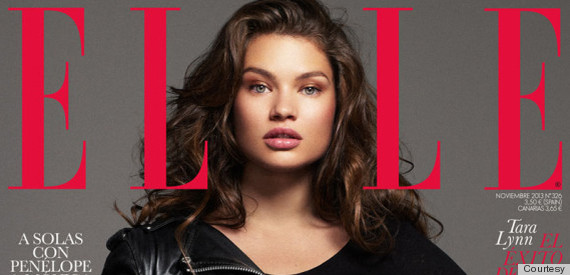 Velvet D'Amour reminded us that "beautiful" doesn't always mean "happy."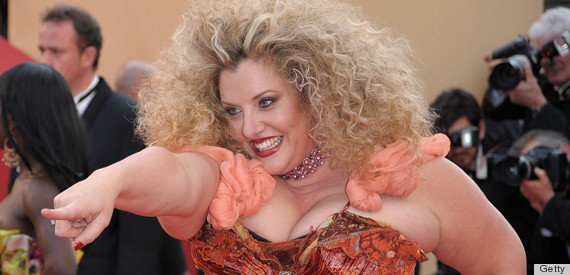 After being told she was "too fat" at 117 pounds, D'Amour decided to become a plus-size model, thus launching a successful and more fulfilling career. Luckily, she hasn't kept all of her wisdom to herself, speaking out about the faulty logic behind the "cultural pressures" to conform to beauty ideals. "The women we hold as icons of beauty are not happy," she told Bustle. "And if they're not happy, who is happy?"
Daphne Selfe reminded us that gray is gorgeous.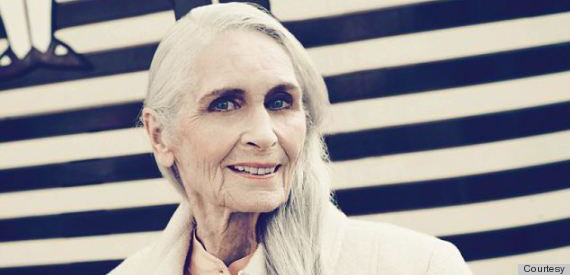 This 85-year-old stunner gained renown for, well, just doing her job: modeling clothes. She has more gray hair than most models, but she still stunned in an ad campaign for British retailer TK Maxx. And she's done it without the slightest nip or tuck. "Not that poison, not a face-lift. I think it's a waste of money," she told the New York Daily News.
Kate Upton showed the world that curves are sexy.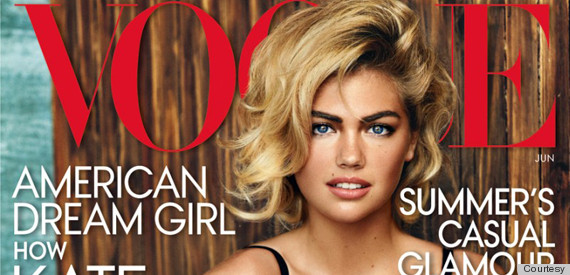 Georgia May Jagger revealed that even quirky models have body insecurities.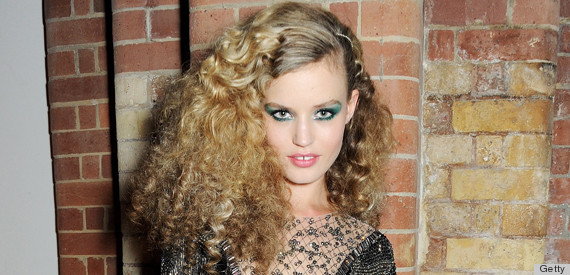 This British top model has made it big in 2013, all while defending her signature gap teeth. "There's this whole idea of perfection [in modeling]," she told The Edit. "What younger girls don't realize is that these [models] do have problems. It's good for people to realize everyone is human."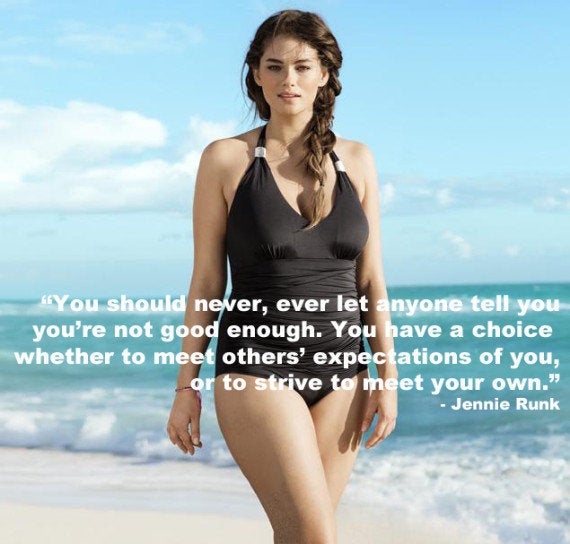 Inspiring Quotes From Models