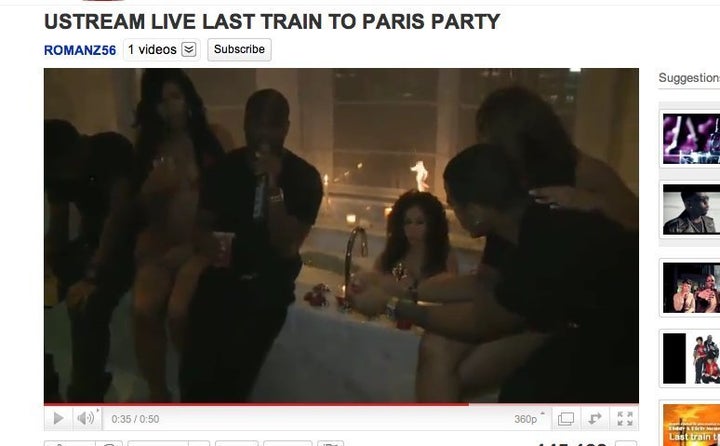 The scene got a little crazy at Sean "Diddy" Combs' live Ustream party Tuesday night celebrating the release of his new album "Last Train to Paris."
Not only did 200 people crowd into the hotel room at the London NYC in midtown, instead of the "20 friends" that Diddy told hotel managers were coming over, but the fire department had to be called after a model's hair caught on fire while she was lounging in a bubble bath.
The model frantically splashed water on her head to put it out, but appeared to be otherwise unharmed.
My Fox New York reports that among the guests were Usher, Fabolous, Chris Brown, Trey Songz, Miss USA Rima Fakih and Swizz Beatz.
However, the hotel has said Diddy is not welcome back after the incident.