Things got extra freaky at Gucci's Milan Fashion Week show on Wednesday when designer Alessandro Michele sent models down the runway carrying replicas of their own heads. The runway was outfitted like an operating room, presumably one run by a mad scientist.
The Gucci collection, called "Cyborg," made one thing clear: Michele thinks decapitation is so in this season.
A blond model, wearing a floral print tunic from the luxury brand's Autumn/Winter 2018 line, carried her stoic head (and its flowing tresses) much like a clutch.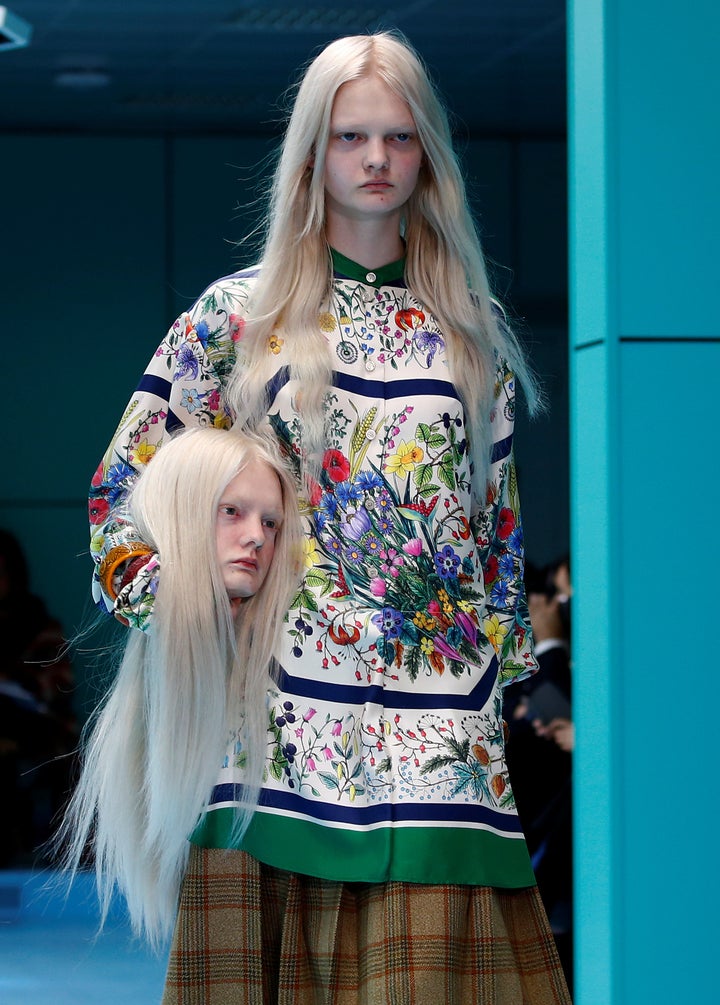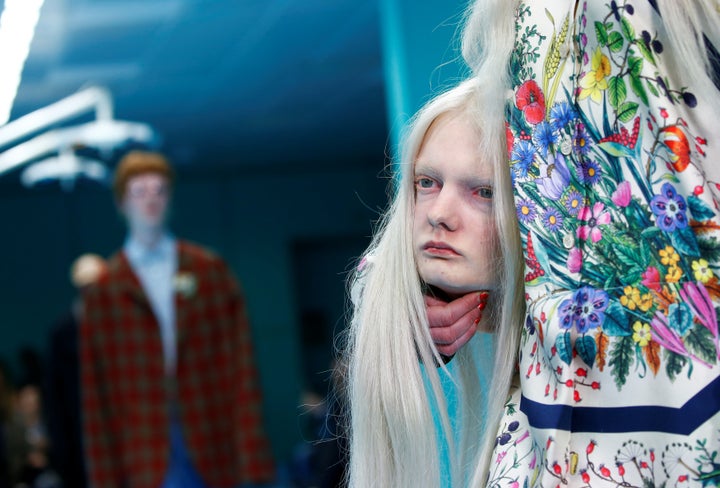 A red-haired model walked with his head as well.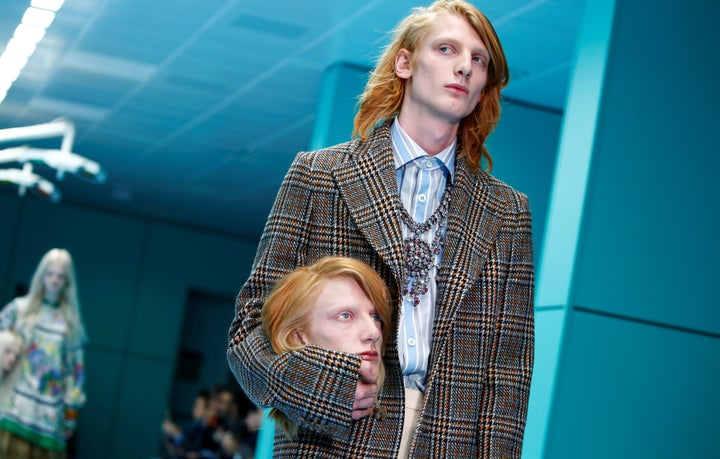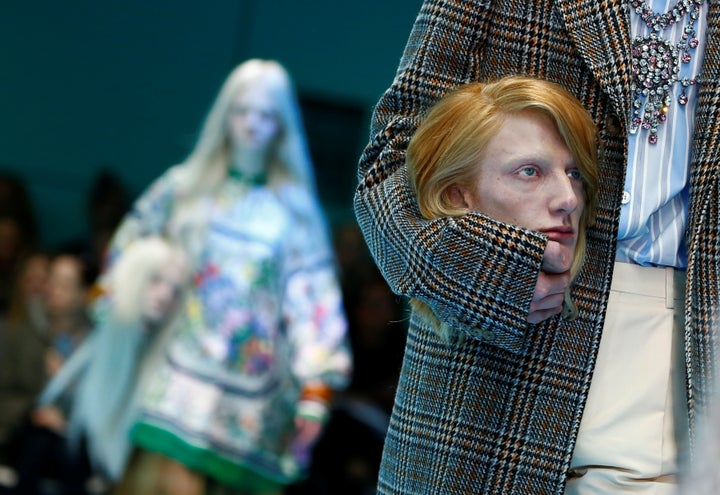 The uncanny similarities between the models and their fake heads unnerved a lot of people on Twitter.
"I love Gucci but can we go back to the good old fashioned runways and not a surgery room with models carrying replicas of their heads," one user wrote. Another added, "I mean I realise that some top models are head hunted for shows...but this is ridiculous! Fashion show or horror show....way too creepy!"
According to Vogue, the heads were created in a partnership between Michele and a Rome-based visual and special effects developer called Makinarium.
The company also designed the horns and third eyes (!) that some of the models sported as well as the chameleon, little dragon and snakes a few of them carried. It took over six months to create the pieces, Vogue reported.
Check out more photos of Gucci's beautiful and twisted runway show below: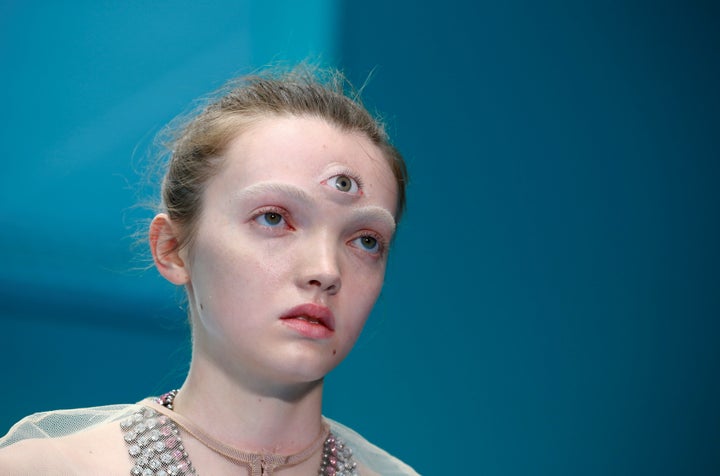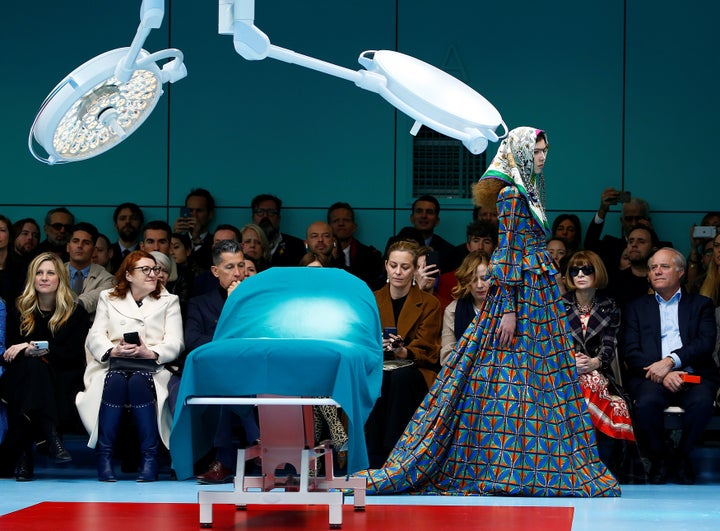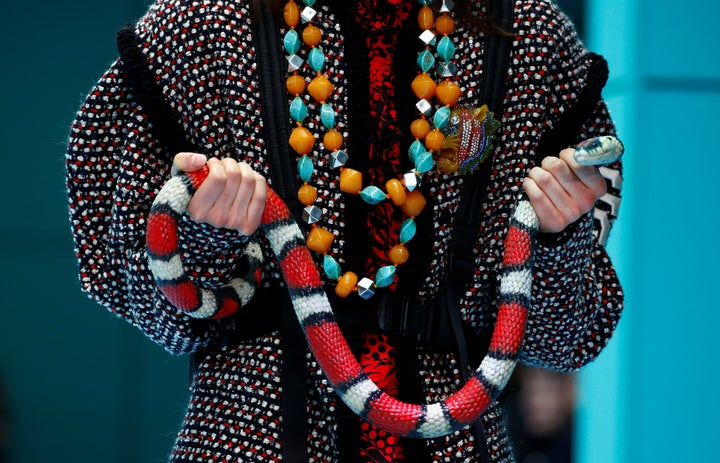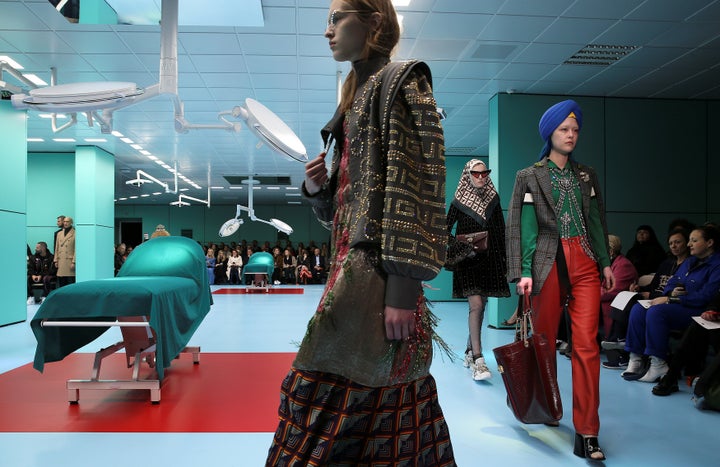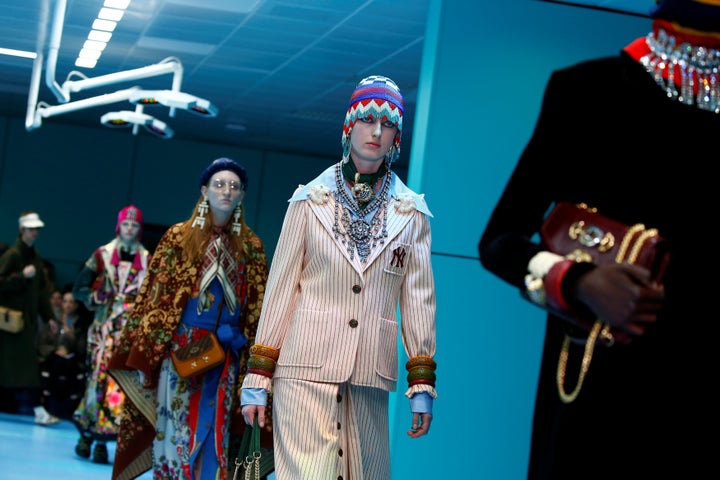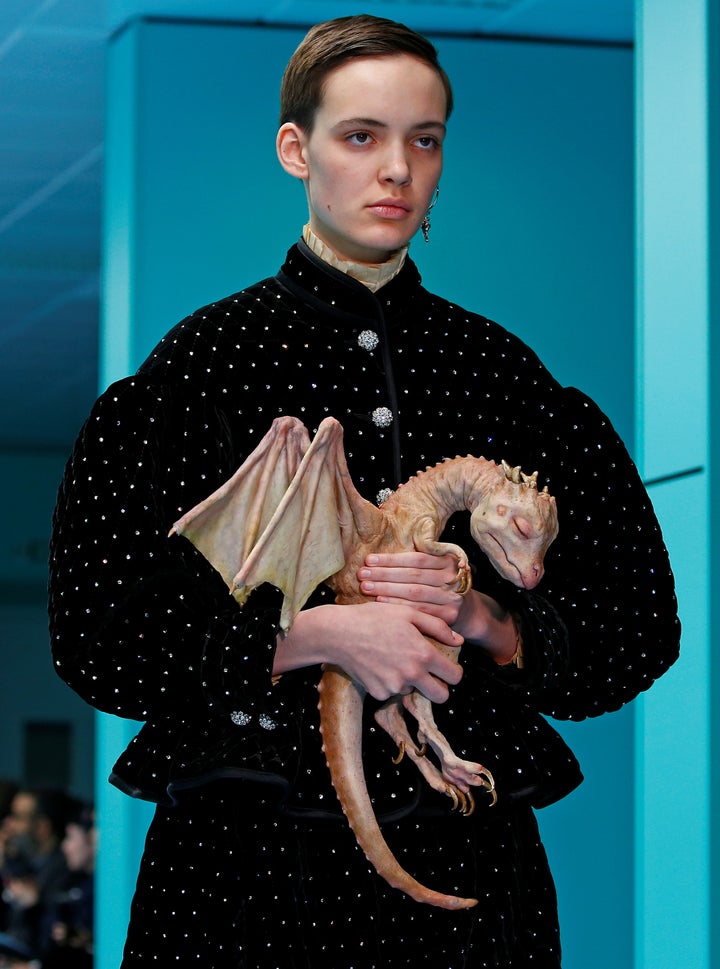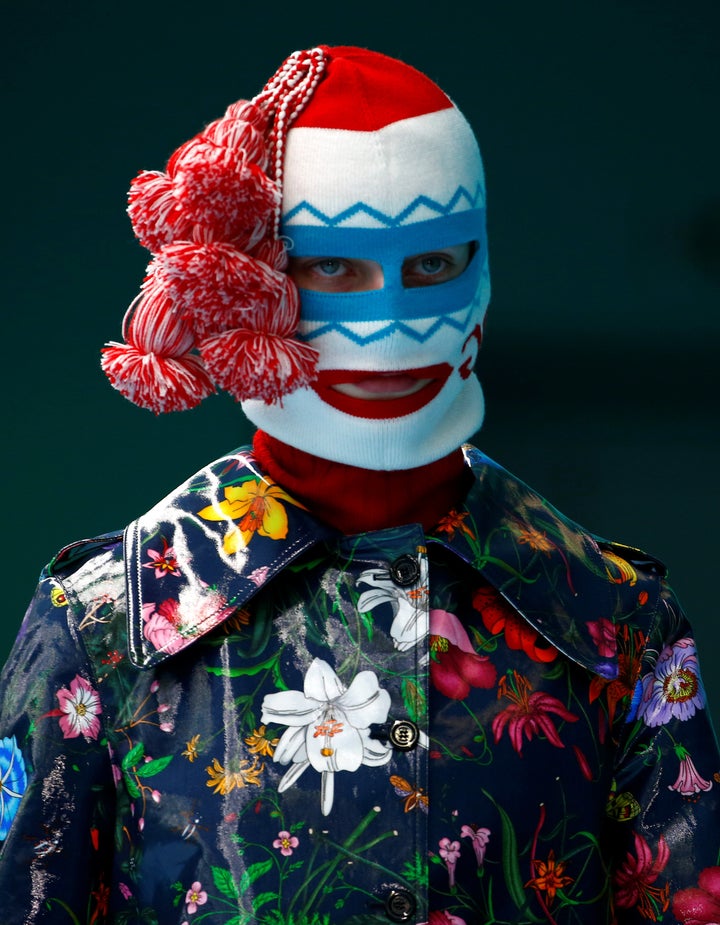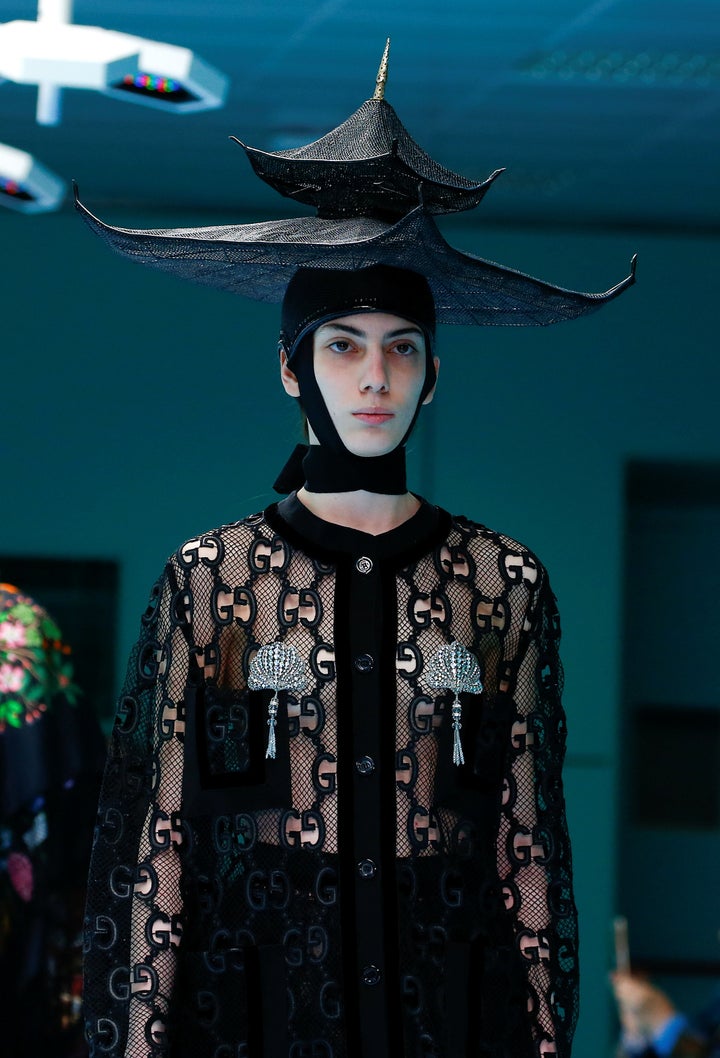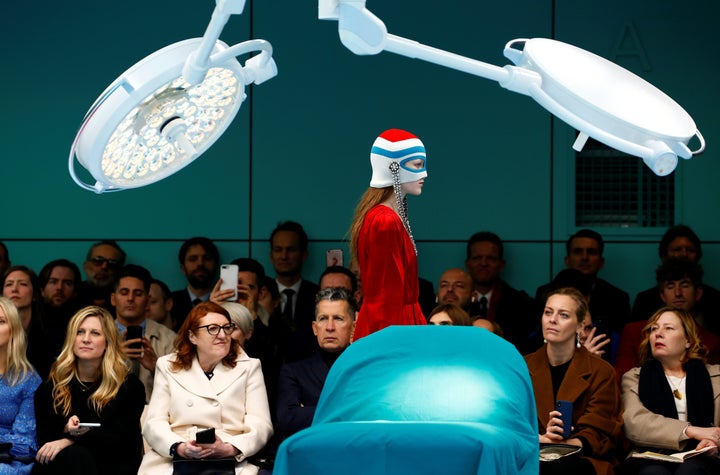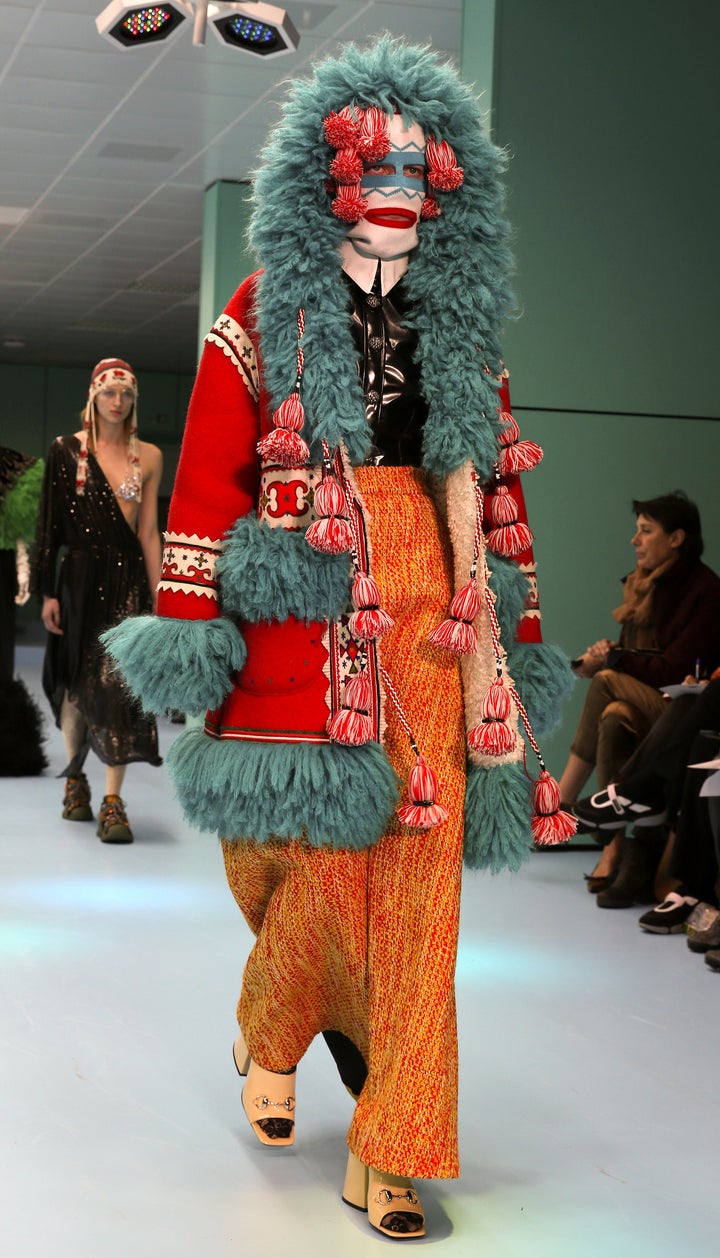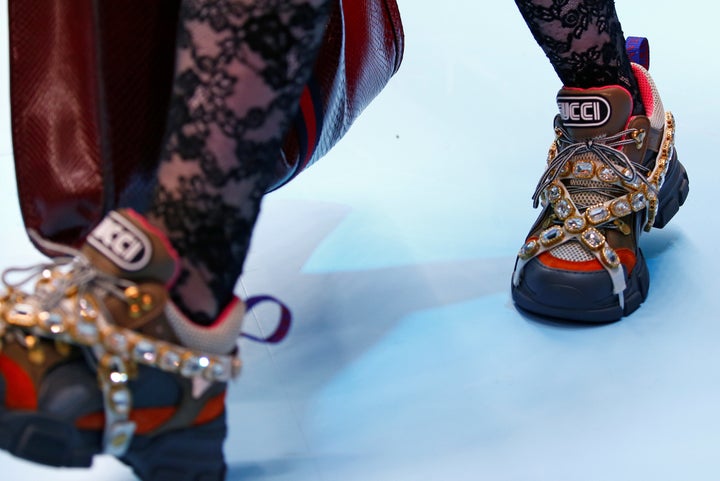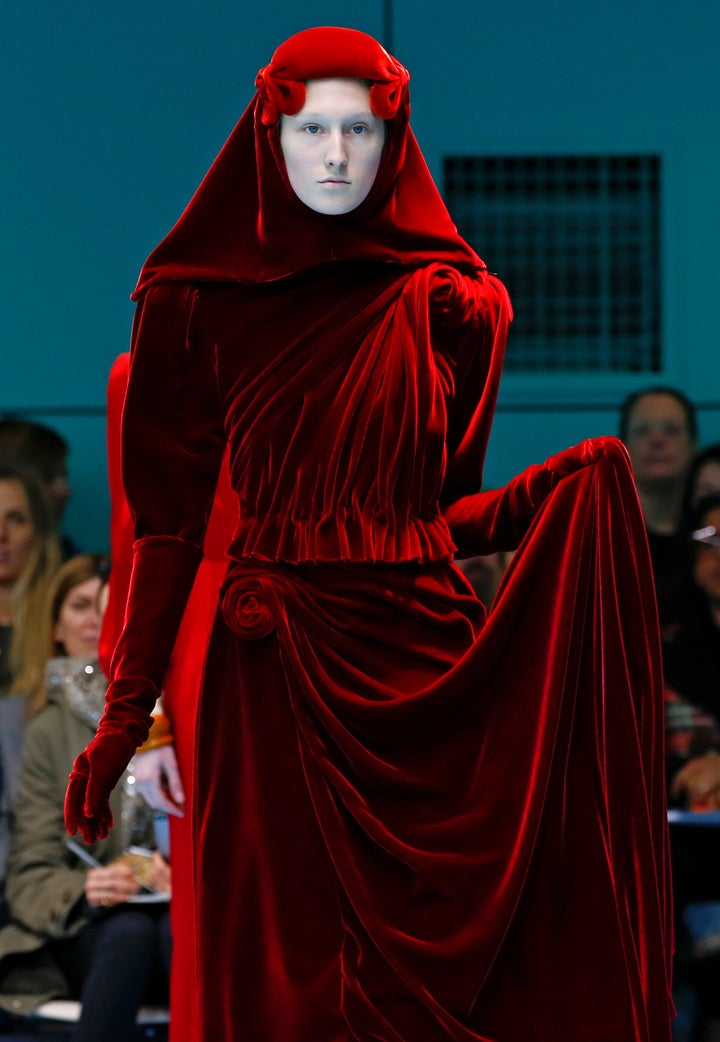 Hopefully we don't see any of these looks off the runway.