They walk the Paris runways on elegant wading-bird legs.
They are the stars in campaigns for Ralph Lauren, Calvin Klein, Oscar de la Renta and Tiffany.
This year Lui Wen took fifth place in Forbes 2013 list of the world's highest earning models, taking home an estimated US$4.3 million. And if that's not enough, Fei Fei Sun made history in 2013 as the first Chinese model to star on the cover of Italian Vogue.
Chinese models have never been more in demand. So no surprise that on November 27, the world focus on the next 'top model' gains a lot more octane -- when it moves to China. Here, one of the country's richest cities, Shenzhen, will host the 'World Final Elite Model Look'.
Make no mistake. The global luxury market is good news for Chinese models. And for American and European luxury brands. Not only has the west fallen head-over-heels for the exotic appeal of Chinese models.
An increasingly sophisticated and culturally proud Chinese consumer market wants to see American and European brands showcased in Chinese editions Vogue, Marie Claire and Elle, on home grown models.
"We're entering a new era with modelling," says Stefania Valenti, CEO of the world's leading model agency, Elite.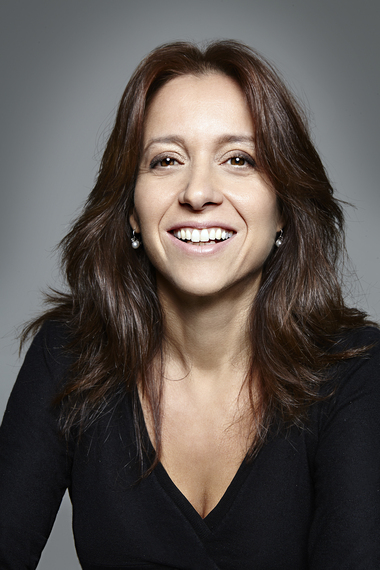 "There is a strong appeal for Chinese beauties who put an international imprint on a brand."
Valenti's Paris-based Elite agency, with 30 agencies around the world, was the first to set up a European office in China. They now have three, in Shanghai, Beijing and Hong Kong.
Elite is credited with discovering the first western 'supermodels', including Cindy Crawford, Linda Evangelista and the world's highest earner, Gisele Bundchen. And they discovered the first Chinese supermodel, Fei Fei Sung, in 2008.
Now Valenti's eyes are on a future in China where she anticipates revenues there will make up 20 percent of Elite's earnings within the next two years. In terms of the luxury market, young Chinese women are the world's youngest and fastest growing luxury consumers. And according to Bain, 60 percent of their luxury spend is outside mainland China -- in New York, Paris and London.
So who is the girl who will win Elite's China contest and seduce a new generation of consumers?Valenti, who is Italian, is charming and honest, a breath of fresh air in a world that was once shrouded in mystery. "I'm a mother and I want a transparency in the model business," she says. "And it is a business."
"Successful winners are always intelligent, as well as beautiful," she says.
"I know the winner will have a strong personality, a profile on social media, will be prepared to travel and learn new languages. She'll be ambitions and imaginative. Being beautiful, well, it's all just a part of the business".
Elite Model Look World Final
Shenzhen
November 27th, 2013