Elizarova is still active in the modeling biz, not to mention expanding into the acting world and a new British reality TV show, "Meet The Russians." But over the course of a career modeling for magazines like InStyle and fashion campaigns for brands like Max Studio, the 27-year-old has seen a darker side to the industry. In a new interview with the Sunday Times, Katia recalled her experience modeling overseas (emphasis ours):
"When I was in Japan they weighed me every day after lunch, so I felt horrible," she says. She insists that most models are naturally very slender and eat healthily. "But I did know girls who were bulimic, who used cocaine to make their cheeks hollow. Some girls pulled out their teeth to look thinner."
Staying slender is just one of the many pressures facing young models; Katia also mentions the lack of pay, as agents and bookers took advantage of the naive young women, and the poor conditions of their living spaces, those famous "model apartments." (Both are issues tackled in the disturbing documentary "Girl Model," which debuted this past year.)
But the issues of body image and dangerous physical habits, eating and otherwise, are ones that pervade the whole modeling scene, both abroad and in the U.S., and can affect models of all ages. Hence Vogue's Health Initiative, launched across 19 editions of Vogue with a pledge to "work with models who, in our view, are healthy and help to promote a healthy body image," and the CFDA's updated guidelines to address models at risk of developing eating disorders and help those with problems seek professional help.
But guidelines and pledges are just guidelines and pledges, and they haven't necessarily resulted in a dramatic change for all models -- yet.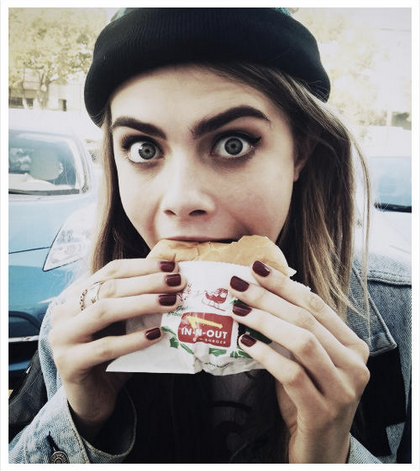 CORRECTION: This article has been amended to state that Elizarova is still actively modeling, not retired.