An Italian streetwear line called God Can't Destroy Streetwear ― also known as GCDS ― put on a show to remember at Milan Fashion Week on Saturday.
Giuliano Calza, the co-founder and creative director of GCDS, sent models down the runway with three breasts, all apparently prosthetic. The cropped neon GCDS shirts with black bands barely covered the models' assets.
Calza wanted the show to reflect topics like the future of the environment and pollution, among other matters, he told HuffPost in a statement.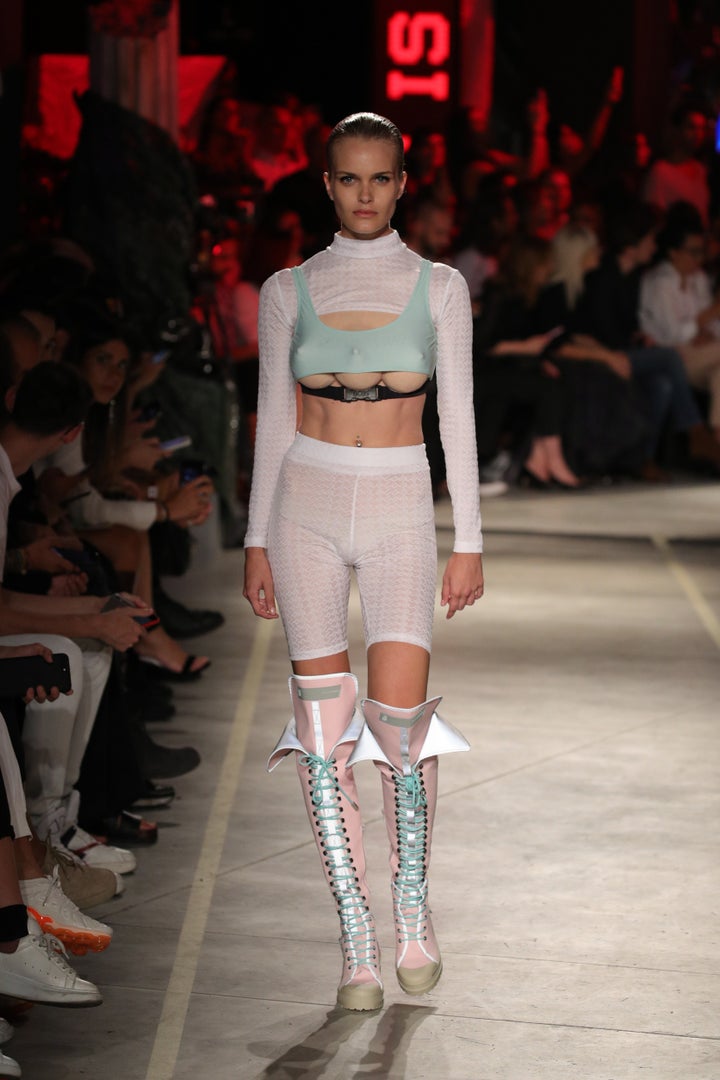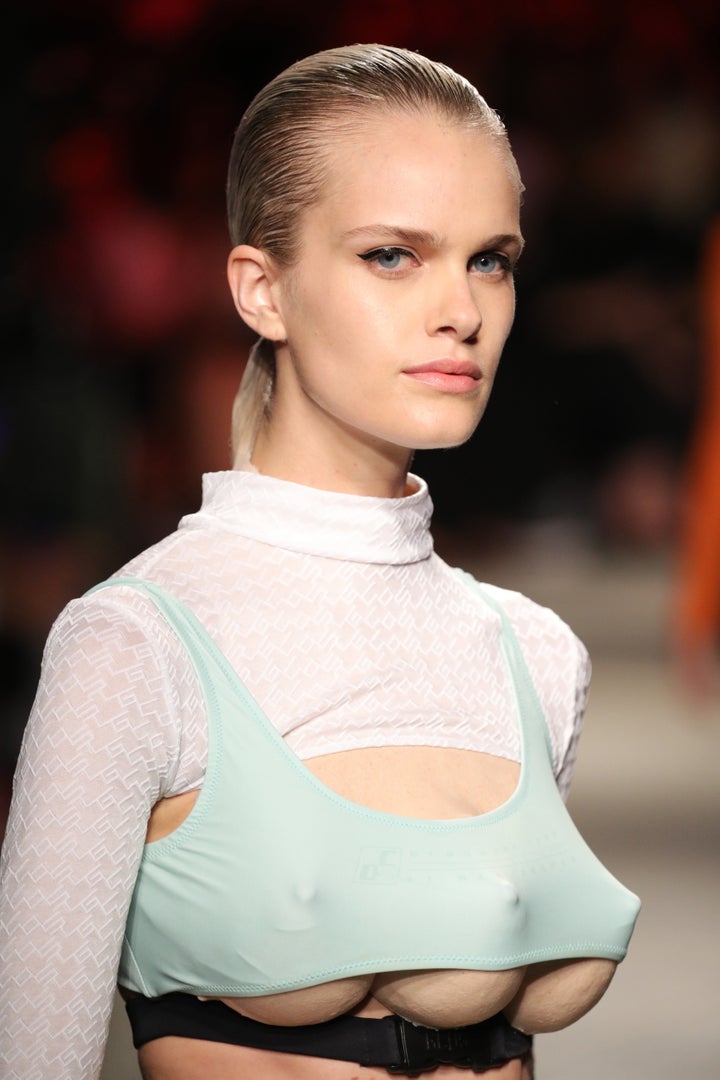 Calza also said he sent the models down the runway wearing three breasts for a very personal reason.
"Two years ago my mum had a breast cancer and it was such a wake up call of what's future gonna be about? So I put all my strength into offering a imaginary world where I could express my self," he wrote.
"Three breasts is not only a 'Total Recall' homage but also a political statement, in a moment where culture and art need more feeding than ever, three breast might be useful."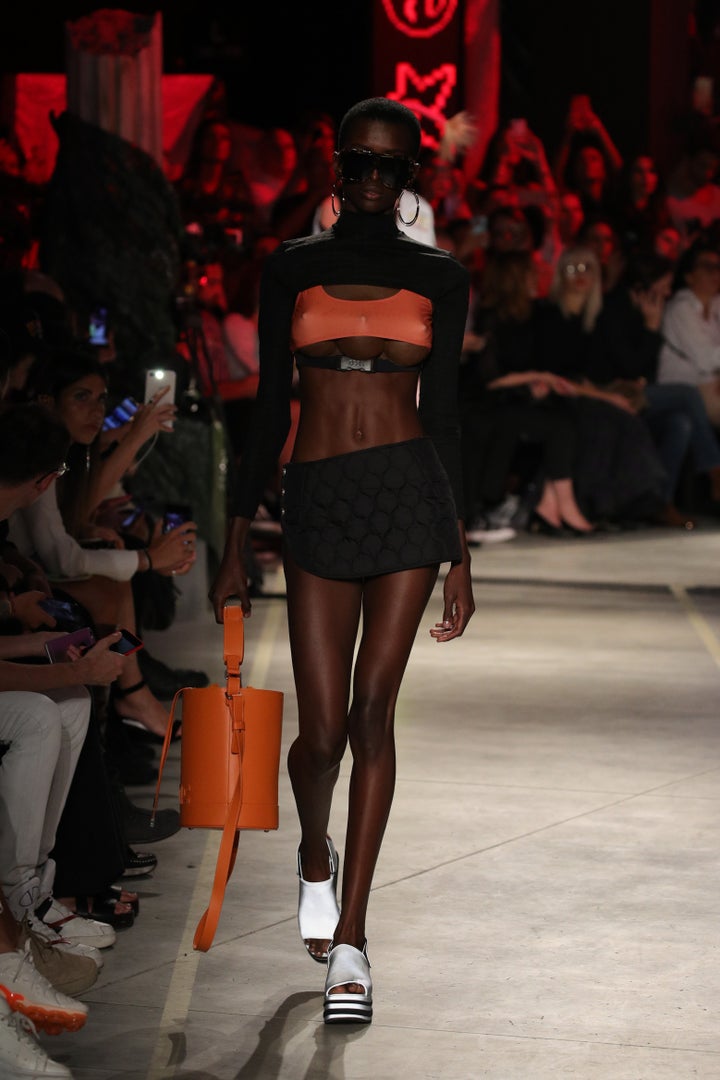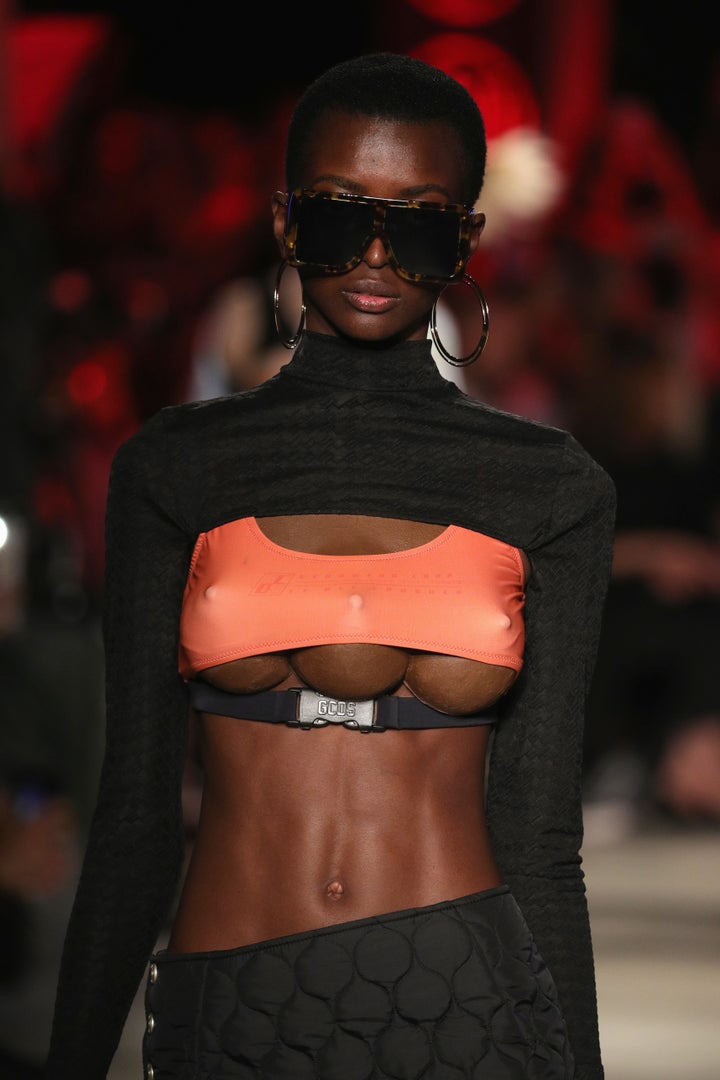 Diet Prada, an influential fashion Instagram account, noted how the models looked similar to the three-breasted sex worker from the 1990 Arnold Schwarzenegger movie "Total Recall," as Calza indicated in his statement.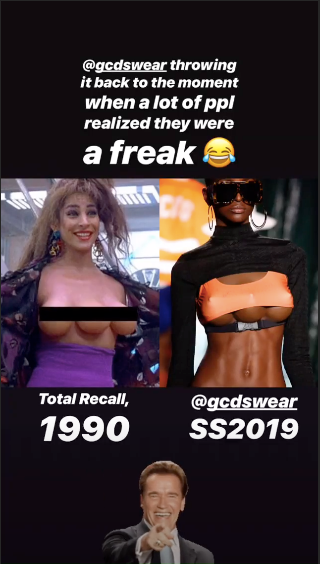 Calza, who created GCDS in 2014, described the label as "fun, independent and ironic" in an interview with The Flowhouse earlier this year.
"I want to create scenarios and imaginary fashion places where real clothes for everyday life can cheer you up," he said, later adding that he pushes for "beauty and unconventional ideas" in his work.
The three-breasted models aren't the craziest thing eagle-eyed fashion fans have seen on the runway this year.
At the Kaimin show at New York Fashion Week in February, the design house sent models wearing "vagina mohawks" down the runway, apparently achieving the look using merkins, or wigs resembling pubic hair, which can be seen in the photos below.
"Kaimin chose to represent diversity, uniqueness, and acceptance of individuality with the life-giving human vagina — which was alluded to in the artistic videos projected during the show and was emphasized by the mohawk on the runway," Kaimin said in a release shared with HuffPost.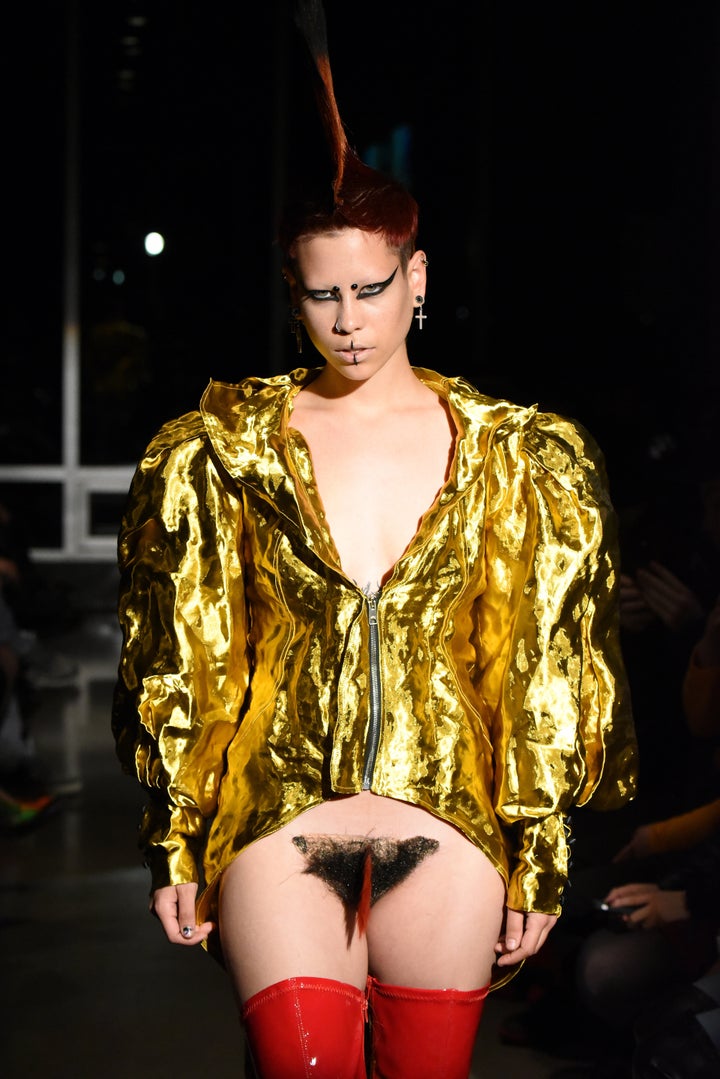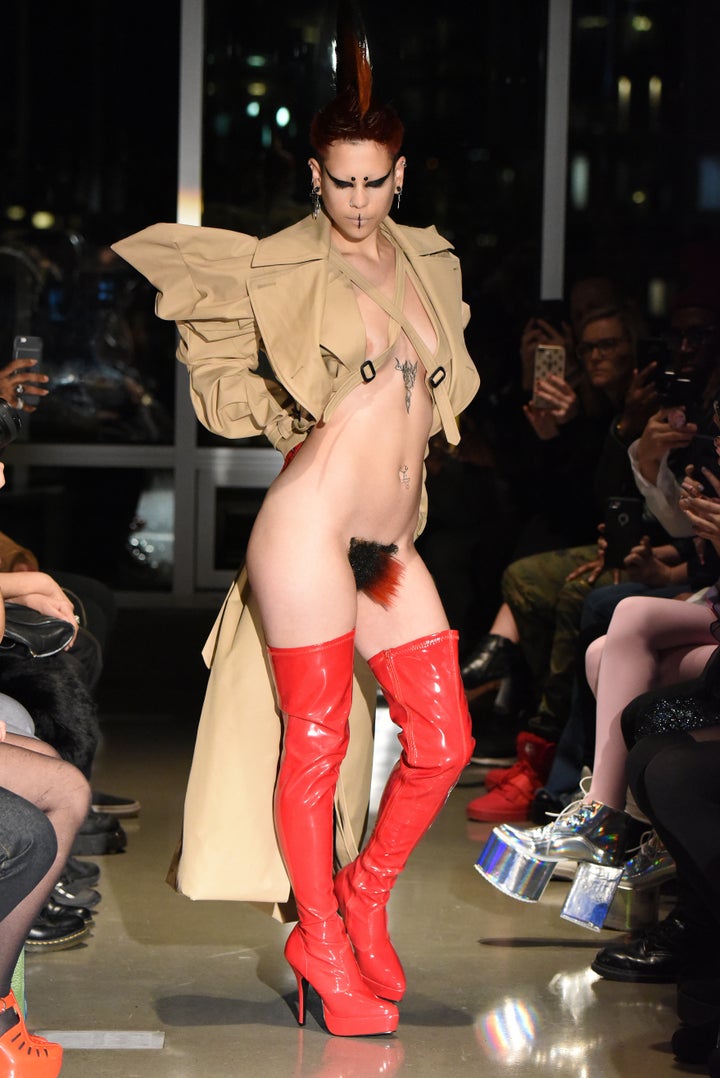 The same month, Gucci sent two models down the runway carrying special replicas of their severed heads at Milan Fashion Week. Talk about spooky.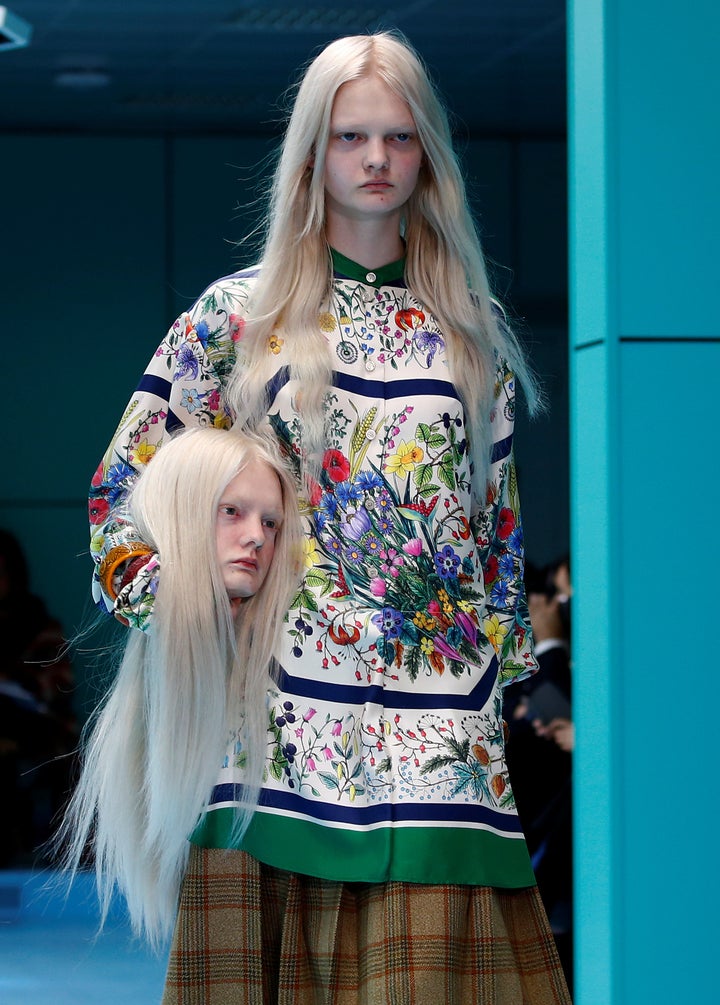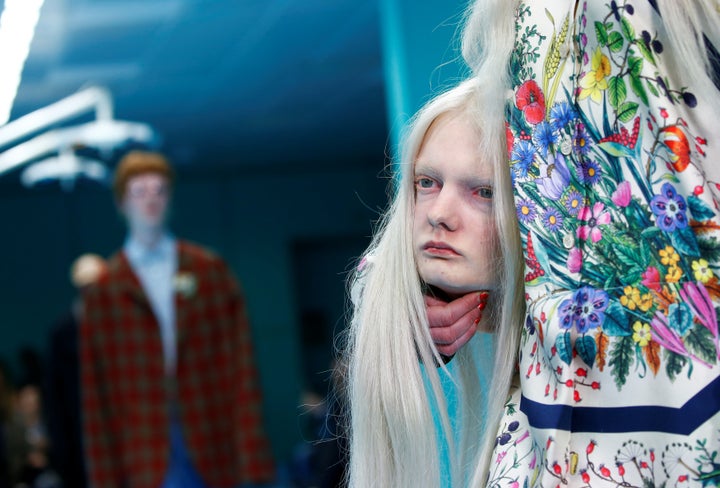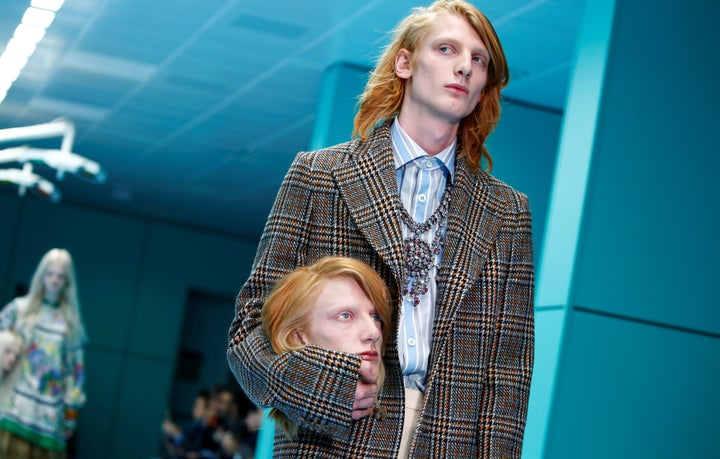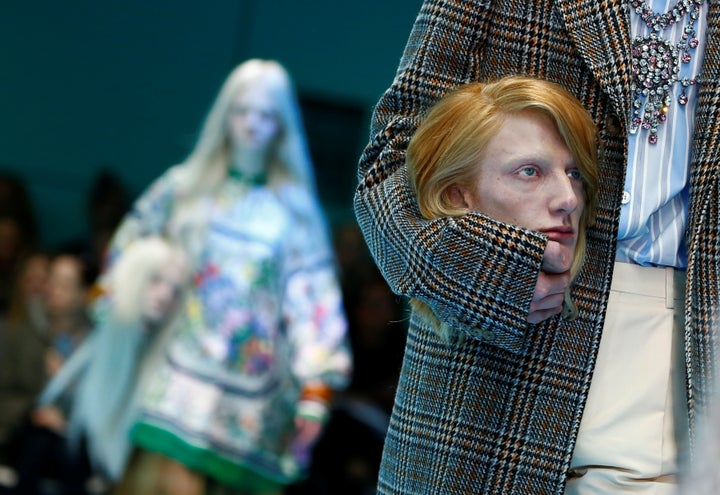 What will we see on the runway next?
This story has been updated with a statement from Giuliano Calza.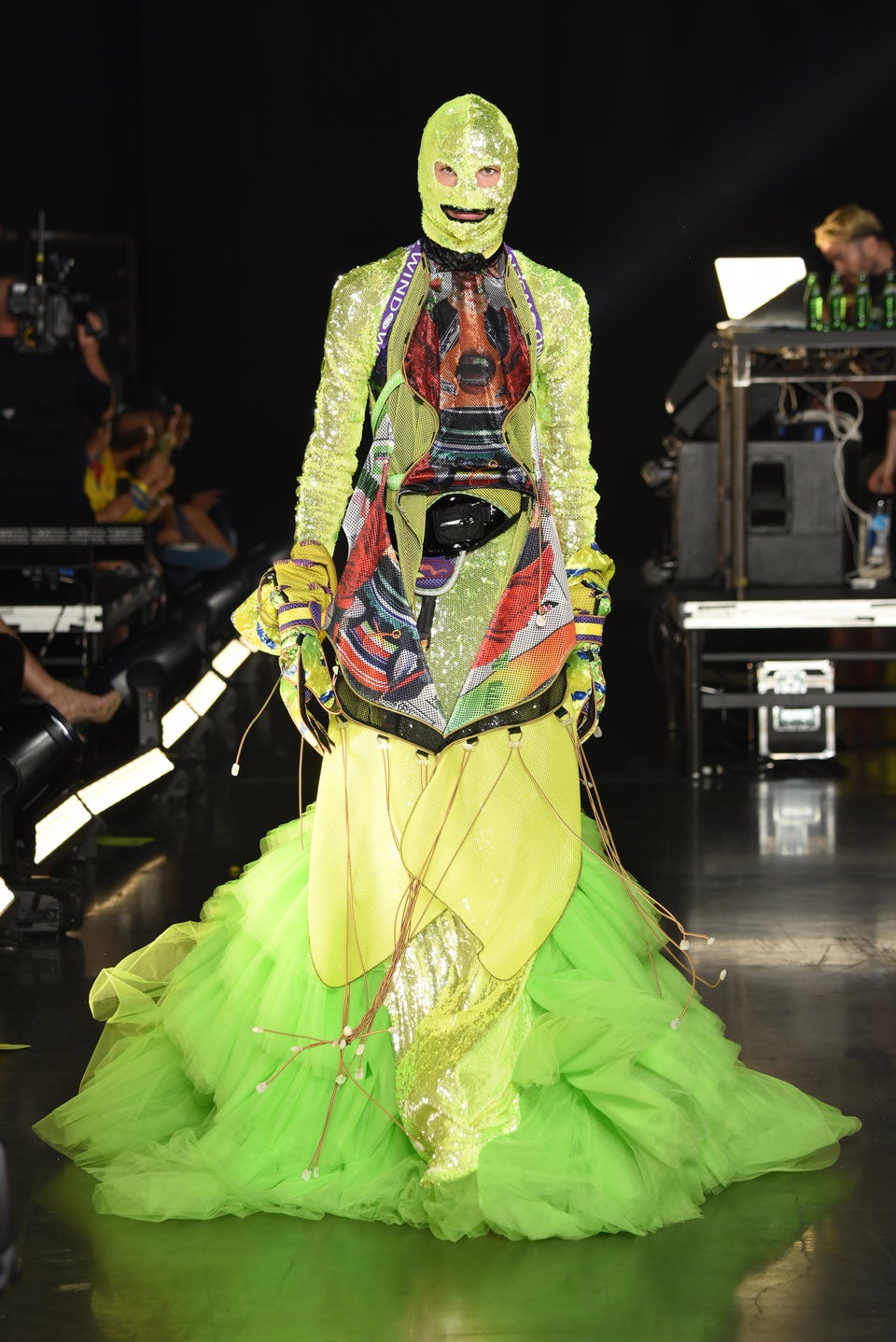 Most Outrageous Looks From NYFW Spring 2019