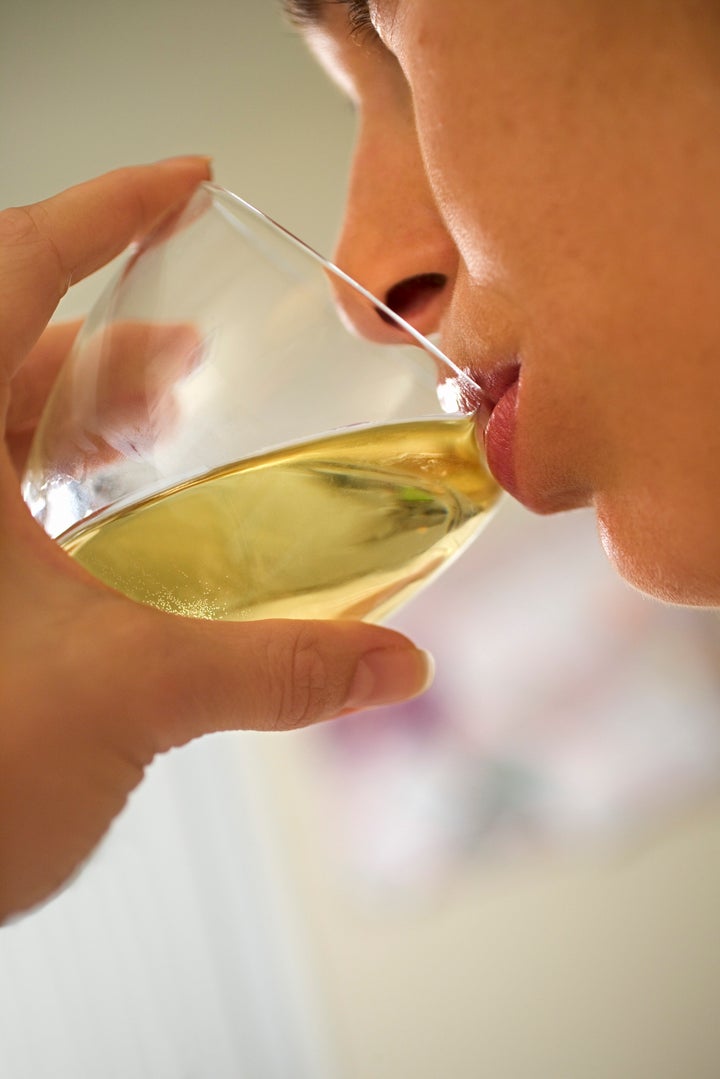 If you love your nightly glass of wine, but also have a nagging sense it's not the best thing for your body, then take heart: According to a new study, one drink a day may be linked with better overall health as women age.
Researchers from the Harvard School of Public Health analyzed nearly 14,000 responses to the Nurses' Health Study -- one of the largest ongoing women's health studies in the U.S.
They found that women who reported drinking approximately one alcoholic beverage per day at age 58 had a 20 percent better chance of "successful aging" than their non-drinking counterparts. The researchers defined "successful aging" as making it to 70 with good cognitive function, no major chronic diseases, no physical limitations and good overall mental health.
"If you just focus on one aspect of health, that's very misleading," said Dr. Qi Sun, a researcher in the Department of Nutrition at the Harvard School of Public Health and the study's lead author. "What we are looking at is very comprehensive. For women who have one drink per day -- equivalent to one can of beer, one shot of liquor or one glass of wine -- that is associated with an increased chance of achieving successful aging, which means multiple aspects of health."
The new study also found that the number of times per week a woman drank mattered.
The association between drinking and good health was even more pronounced in women who spread their drinking out -- say, one drink five nights a week, rather than several drinks a few times during the week. Sun said further research was needed to figure out exactly why, though he suspected that drinking several drinks in a sitting impedes the body's ability to process the alcohol. For moderate, nightly drinkers, there may be something of a "low-dose, long-term effect."
The new Harvard study, published in the journal Plos Medicine, is not the first to link moderate drinking with better health.
According to Sun and his fellow authors, previous "experimental" investigations have found that consuming reasonable amounts of alcohol is tied to a decreased risk for several health problems commonly associated with aging, including stroke, diabetes and coronary heart disease. Alcohol can help the body decrease inflammation and minimize insulin sensitivity. And as the Mayo Clinic points out, red wine has been hailed in particular for its ability to increase good cholesterol.
But regular alcohol use has also been tied to serious health problems -- particularly in women.
According to the American Cancer Society, women who consume two to five drinks daily have one-and-a-half times the risk of developing breast cancer of non-drinkers. And even women who consume one drink daily have "a very small" increase in risk.
"We have long understood that moderate drinking has both risks and benefits," said Dr. Deidra Roach, a health science administrator with the National Institute of Health's National Institute on Alcohol Abuse and Alcoholism, which recommends that women drink no more than one drink per day, seven drinks per week or three drinks per occasion -- particularly because drinking more than that can up the risk for developing alcohol dependency.
Roach admitted that the many different findings about how alcohol may impact women's health can be "confusing" -- particularly when one week an article comes out saying drinking is bad for your body, and the next week, there's one saying it is good.
"That's why the decision [about] whether or not to drink should be a very conscious decision. It's not okay to simply go with the flow," she continued, explaining that the possible risks vary depending on a slew of factors, including a person's genetics, exposure to and tolerance for stress (people may drink as a way to cope) and general mental and physical health profile.
So does this mean that non-drinking women who want to age well should run to their nearest package store?
"No, never!" Sun said. "For women who are non-drinkers, we're never going to recommend that they start drinking to improve health. But for women who want to have this moderate level of drinking throughout their life, they don't have to quit."
Popular in the Community