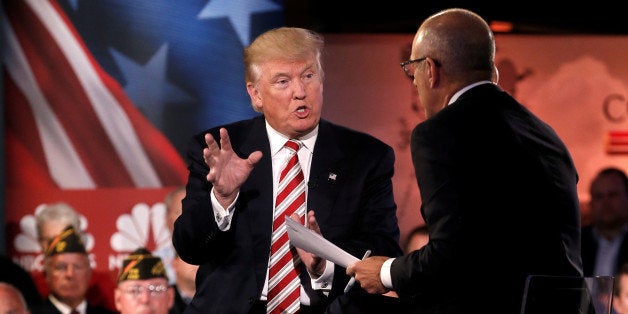 Certainly, claims that there is a liberal media bias are louder, leading to a Gallup poll where almost a majority of Americans believe there is one. Yahoo.com searches reveal that there are eight times as many references to "liberal media bias" as there are mentions of "conservative media bias." But is there such a bias, or are there simply more complaints by conservatives that the media is out to get them? Critics point out their own studies showing ways the press tilt toward the right. So who is right?
Four years ago, I did a study of all elections from 1996 to 2012, looking at several analyses of election coverage. In 1996, I found that President Bill Clinton (Democrat) did fare better in media coverage than Senator Bob Dole (Republican) did, according to the Center for Media and Public Affairs (CMPA). But it was a different story in 2000. A Project for Excellence in Journalism (PEJ) study revealed that it was Texas Governor George W. Bush (Republican) who was liked better with the media, while Vice-President Al Gore (Democrat), who barely broke even with a split on positive and negative coverage in the press. "George W. Bush was twice as likely as Gore to get coverage that was positive in tone, more issue-oriented and more likely to be directly connected to citizens," wrote the PEJ. In 2004, President Bush continued that favorable media coverage, besting Senator John Kerry (Democrat) in the process, according to a CMPA study (see page 6).
"The media coverage of the race for president has not so much cast Barack Obama in a favorable light as it has portrayed John McCain in a substantially negative one, according to a new study of the media since the two national political conventions ended. Press treatment of Obama has been somewhat more positive than negative, but not markedly so. But coverage of McCain has been heavily unfavorable--and has become more so over time. In the six weeks following the conventions through the final debate, unfavorable stories about McCain outweighed favorable ones by a factor of more than three to one--the most unfavorable of all four candidates--according to the study by the Pew Research Center's Project for Excellence in Journalism."
And some of that negativity was Fox News beating up on him, probably for being too moderate.
"Barack Obama and Mitt Romney have both received more negative than positive coverage from the news media, though overall Obama has had an edge, according to a new study. That advantage for Obama, however, disappeared after the debates began in early October and news coverage shifted in Romney's direction, mirroring the momentum change reflected in many public opinion polls, the study by the Pew Research Center's Project for Excellence in Journalism found."

So there is a bias in the media, but not what you think. Rather than picking liberals or conservatives, the media tends to favor incumbents when running for reelection, regardless of political party. When there's no incumbent, the press likes the nominee from the party out of power. That's what's happened over the last five elections. These studies are done analyzing articles, instead of repeating mantras.
If that theory holds, expect Trump to get the benefit of the media coverage (even has he complains of bias) as the press tires of covering the party in power. That's bad news for Clinton and good news for the GOP. Despite this historical trend, journalists like Lauer are too afraid to challenge Trump for fear they will be labeled "biased" despite what studies of the press actually find.
John A. Tures is a professor of political science at LaGrange College in LaGrange, Ga. He can be reached at jtures@lagrange.edu.
Popular in the Community