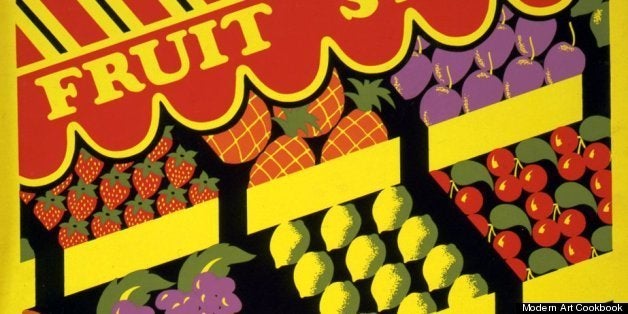 From the delicate brushstrokes of Henri Matisse to the venerable pop art creations of Claes Oldenburg, we've noticed one unlikely theme that emerges in almost every art movement: food. Whether its a still-life, a banquet scene or a deconstructed homage to a piece of raw meat, there seems to be something about edible delicacies that gets an artist's engine going.
"Modern Art Cookbook," a mouthwatering publication from the University of Chicago Press, is paying tribute to the delightful connection between art greats and the tasty objet d'art they all love. Written and compiled by Mary Ann Caws, the book surveys the cuisines artists cooked, ate and depicted in their masterpieces. Captivating images of works by Mary Cassat and Gustav Klimt are partnered with recipes used by Salvador Dali and Frida Kahlo, amounting to the perfect gourmet tour through art history.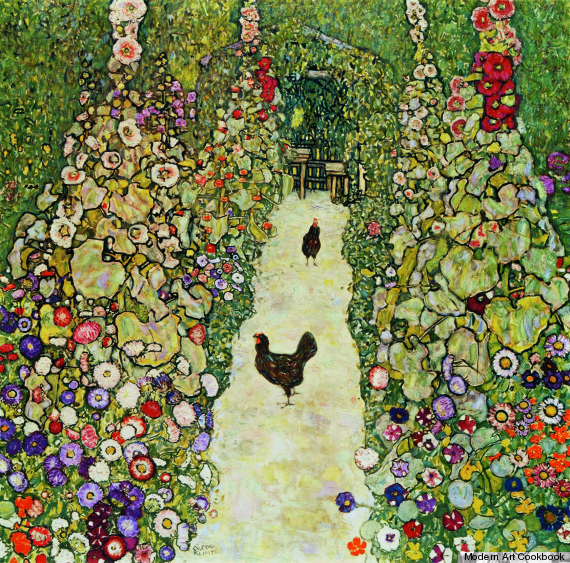 Gustav Klimt, Garden Path with Chickens, 1916.
Salvador Dali's Mesclagne Landais 'Mere Irma'

1 1/2 kg chicken, skinned, bones, with wings removed

1 goose liver

Butter

Breadcrumbs, unfalvoured

Salt and pepper to taste

Flour

The Chicken should be divided into 2 large cutlets. Slice goose liver in half and season with salt and pepper. Dip liver slices into flour and pan fry in butter. When they are two-thirds cooked, remove from pan. Refrigerate for 20 minutes and reserve the fat from the pan. Place a slice of liver in the centre of each chicken cutlet. Enclose goose liver in the cutlet so that it is completely covered. spread goose fat over entire surface of cutlets. Roll in breadcrumbs. Fry in butter 5 to 6 minutes on each side. Serve immediately while the cutlets are hot and tender.
Beyond artworks and recipes, the work also includes diary entries, poems, and bits of correspondence that illuminate art's long love affair with food. You'll not only learn to cook Monet's madeleines but you'll understand why Cezanne had a penchant for drawing potatoes. If visions of abstract paintings and juicy roasted vegetables are dancing in your head already, we don't blame you.
"Modern Art Cookbook" won't be released until October 2013 but until then you can preview some of the book's artworks and recipes below. Let us know your thoughts on the book in the comments.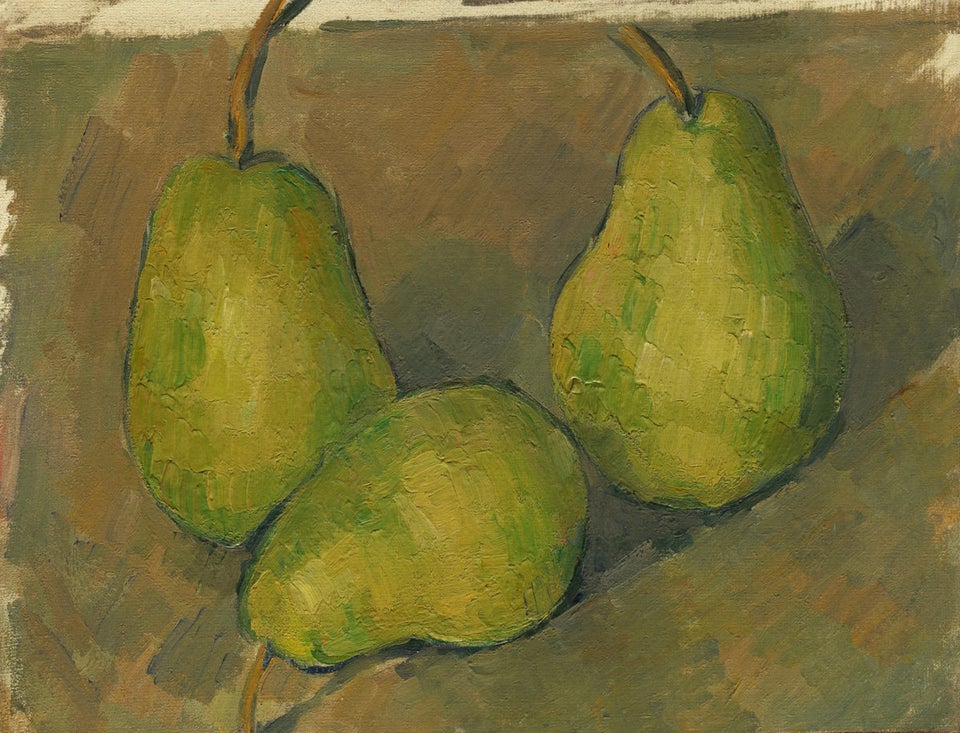 Modern Art Cookbook
Related
Popular in the Community