Modern day slavery exists for children in the United States.
Children, sold hour after hour after hour, day after day, week after week, mostly for reasons of sex.
Right here, in the land of the free, and the home of the brave.
Children just like the ones that live in your home. Children just like the ones you are related to. Children just like the ones that live in your neighborhood.
In the first few days of February of 2017 alone, several arrests of child sex traffickers were reported. In Caliornia, over 470 people were arrested over a three day period as the state's "Operation Reclaim and Rebuild rescued dozens of children, many of them taken from the foster care system in some way. 22 more were arrested in Detroit, Michigan, this time at North American International Auto Show, as police rescued two more young children, under the age of 16. In Dallas, Texas, during the same month, a 15 year old girl was rescued from a child sex trafficker. Another 16 year old girl, also from Texas, was also a victim of child sex trafficking. Police arrested an individual in Tulsa, Oklahoma, this time rescuing three minors from child sex trafficking.
Modern day slavery does exist. Right here, in America.
Yet, so many refuse to acknowledge it. So many in our society turn away. Why is this?
Child sex trafficking makes us feel uncomfortable. It is not something we want to discuss, as the realities of it are heart wrenching, are disturbing, are tragic. Yet, child sex trafficking is happening, today, all around us. It is in our cities, and even in our neighborhoods. And it is happening to our children, with the average age of a child being trafficked at only 12 years old. Sen. Amy Klobuchar, D-Minn put it wisely when she said, "They're not even old enough to go to a prom, not even old enough to get a driver's license and yet we still are seeing more and more of it on the Internet." The number of children being contacted by sexual predators online is disturbing and astounding at the same time. Approximately one out of every seven children is sexually contacted, or solicited, by a predator while online. Furthermore, many of these children are seriously pursued online by these predators, singling out these children in an attempt to lure them in.
Annika Mack, who now sits on the Commercially Sexually Exploited Children (CSEC) Action Team and is a public speaker about child sex trafficking , was a runaway youth at the age of 16. The young teenager was trying to escape the sexual and physical abuse she was receiving at home. Over the next twelve months, Annika was running from one state to another. According to Annika, "One day, as I was getting ready to get on a bus to travel to another state, a car pulled up with a girl who looked younger than me. She asked me if I wanted to party, I said yes. Later that night, I met the girl's pimp, and was trafficked by him. It led to kidnapping, torture (Russian Roulette, pistol whipping, water boarding) and domestic servitude and sex trafficking. My trafficker was a gorilla pimp, which mean he used extreme amounts of violence and fear to keep me scared to leave." After being on the end of several severe beatings, Annika was able to escape her trafficker, and ended up in the hospital, where she was hospitalized for a month and had 12 surgeries.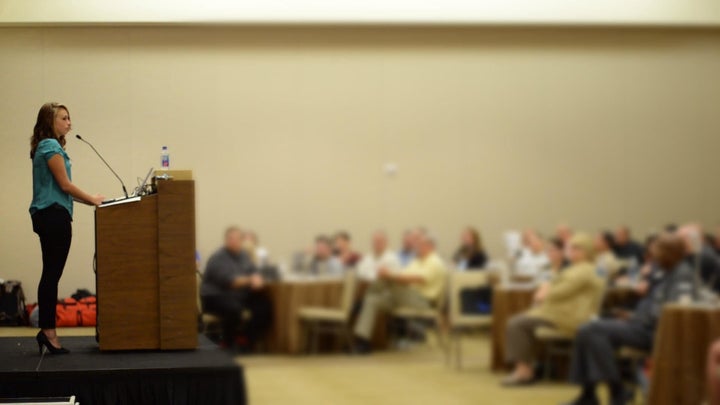 Tragically, there are thousands of children today, in the United States alone, who are being beaten and are trafficked, just like Annika. For Annika, she is a survivor, and is building a new life, one filled with hope. For thousands of others, the day to day, and moment to moment horrors continue.
Modern day slavery exists, and it is all around you.
Dr. John DeGarmo has been a foster parent for 14 years, now, and he and his wife have had over 50 children come through their home. He is a consultant to foster care agencies, child welfare organizations, and legal firms, as well as a speaker and trainer on many topics about the foster care system. He is the author of several foster care books, including Love and Mayhem: One Big Family's Uplifting Story of Fostering and Adoption, and writes for several publications, including Foster Focus Magazine. He can be contacted at drjohndegarmo@gmail.com, through his Facebook page, Dr. John DeGarmo, or at The Foster Care Institute.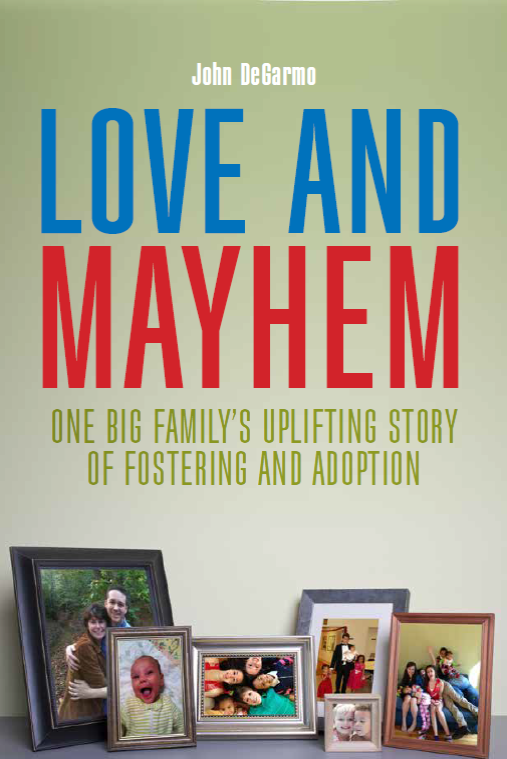 Related
Popular in the Community